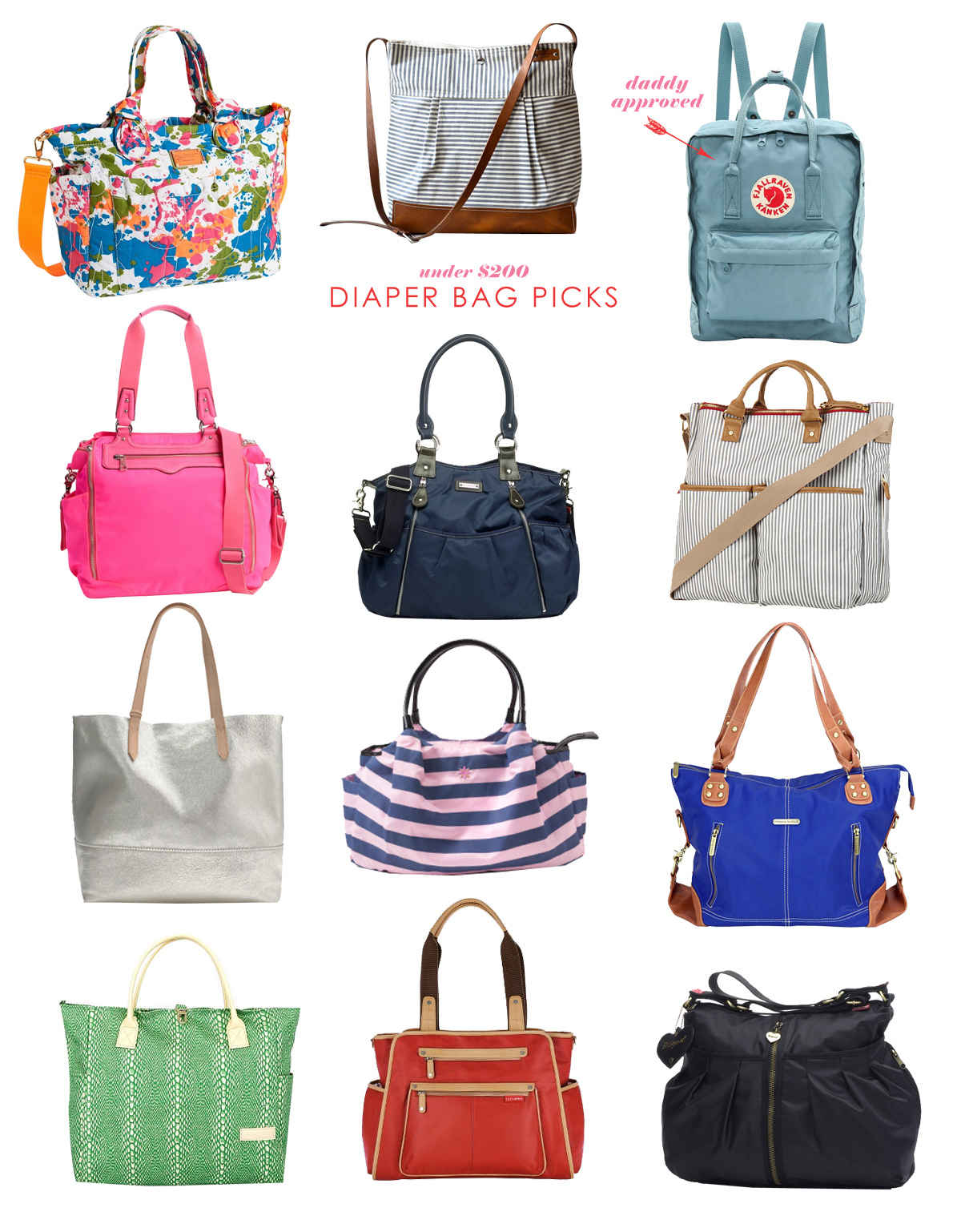 It's been quite awhile since I have done a roundup of diaper bags, so here are some favorites (for under $200 – some of those above are really great sales, like that Marc Jacobs bag, and the gorgeous hot pink Rebecca Minkoff number!).  When choosing a diaper bag, keep these things in mind: (1) Don't skimp on size, (2) compartments are essential, especially to keep bottles or sippy cups upright, and (3) consider the closure and method of wearing.  I think it's helpful to have a bag with a couple of options for wearing (i.e. over the shoulder or cross-body)- and stroller clips are an extra bonus!  Also, as a note, I bought Chip one of those Fjallraven bags, and he loves it.  It's perfect for his laptop for work, and also great when he takes adventures with the girls. He can fit all the necessaries in there without having to carry around a diaper bag – so it's a great daddy gift!!
Sources: (1) Pretty Eliz-a-baby Bag; (2) Messenger Diaper Bag; (3) Fjallraven Kanken Bag; (4) Harper Diaper Bag; (5) Olivia Nylon Bag; (6) French Stripe Duo Bag;  (7) Downing Tote (not super great as a diaper bag, but it is handy when you have a toddler and just need snacks and extra clothes); (8) Allure Stripe Bag; (9) Kate Diaper Bag; (10) Lina J Bag; (11) Cinnamon Grand Central Bag; (12) Amanda Zipper Bag
And if you are feeling extra spendy, or want to splurge on someone else, here are some fancier bags (my sister has the Knocked Up bag and is crazy about it! Sources below image.).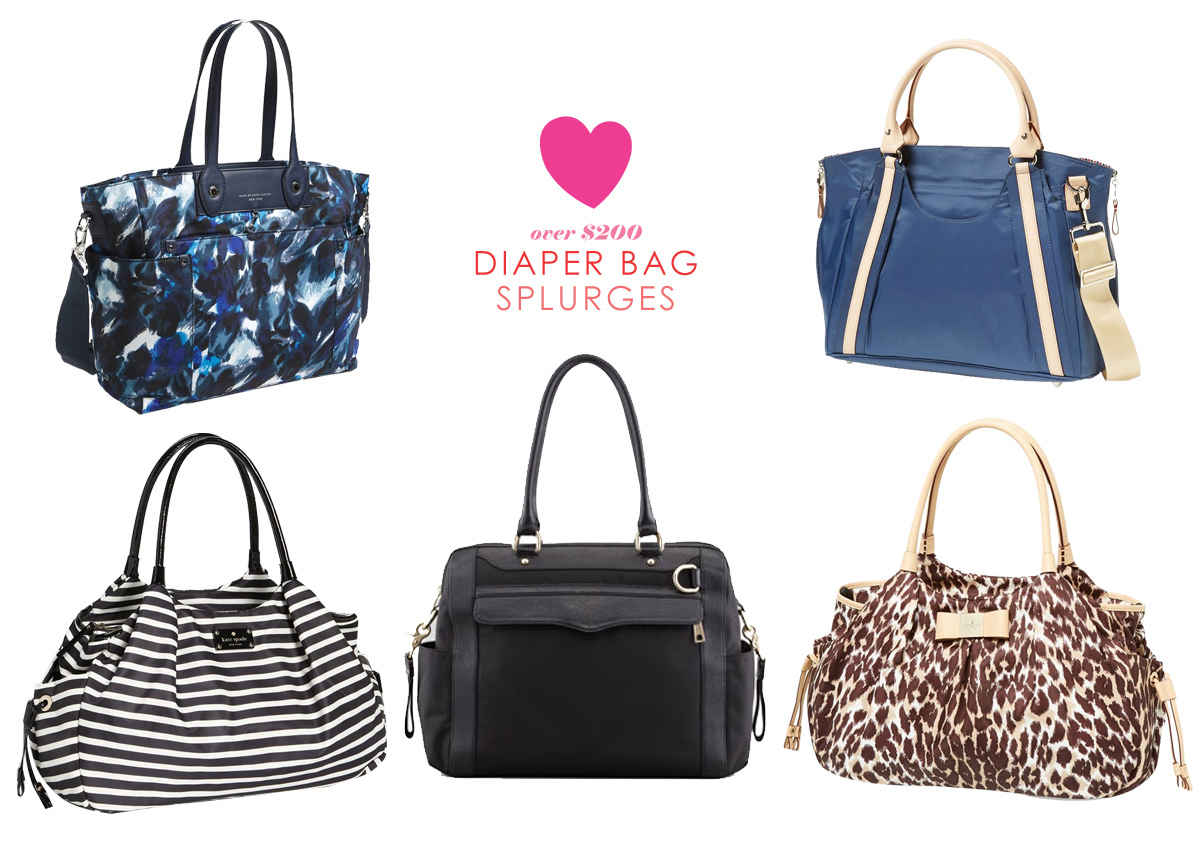 Sources: (1) Marc Jacobs Eliz-a-baby Bag; (2) Danzo Baby Diaper Bag; (3) Kate Spade Stripe Stevie Bag; (4) Rebecca Minkoff Knocked Up Bag; (5) Kate Spade Stevie Baby Bag