young america kudos crib giveaway!
Tuesday, April 16, 2013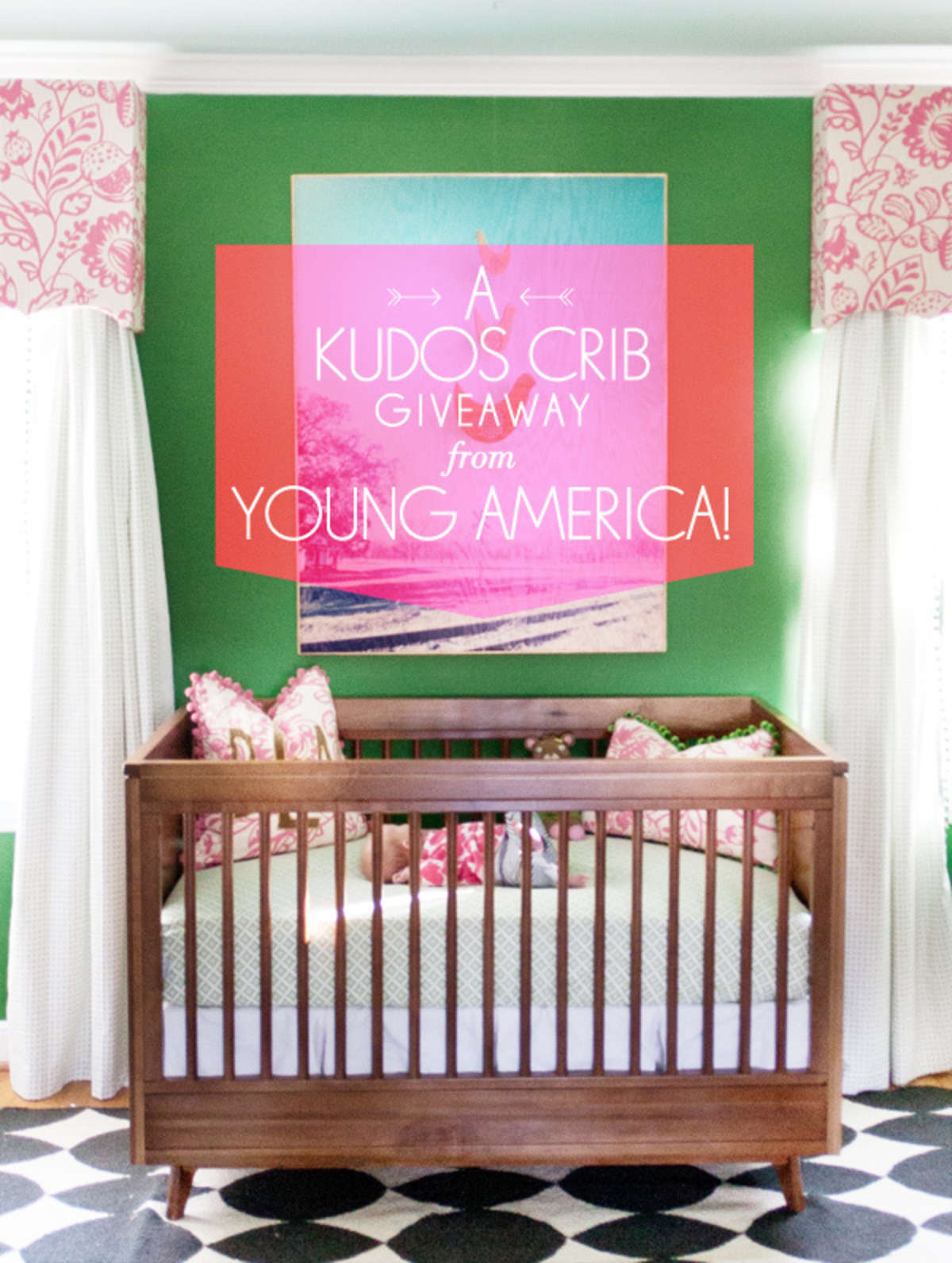 I'm so excited to be able to announce this giveaway today! Brigette's crib is compliments of Young America, a company with beautiful children's furniture that is manufactured in the U.S. (love!) with the highest safety standards in mind, including meeting some of the most stringent chemical emissions standards (so good for peace of mind about where your baby is sleeping!). The Kudos crib is available in 7 wood finishes and 18 paint tones, along with seemingly endless options for pairing colors, so you can get a truly custom look if you wish (go check out the website to play around with the color combinations – it's really fun!). I love the elegant modern feel of the crib; it pairs perfectly with Brigette's changing table (I chose walnut), and the design works well in a boy or a girl nursery. If you need more inspiration, here are some style boards using this crib: Little Lone Ranger, Serenity Now, The Little Captain & His First Mate, an Anchorman Nursery, and Baby Bear, Baby Bear.
If you want to enter this giveaway, please leave a comment with your favorite color choice! Winner will be selected at random next Tuesday, April 23rd.
A few details about the giveaway: (1) Young America will cover the costs associated with the crib delivery but will not be responsible for crib set up; (2) Winner must be at least 18 years of age; (3) Winner must live in the 48 contiguous United States or Canada; (4) Winner should expect crib delivery to take approximately 4 to 8 weeks, depending on color availability.