the 14 and 15 month hurdle
Wednesday, February 15, 2017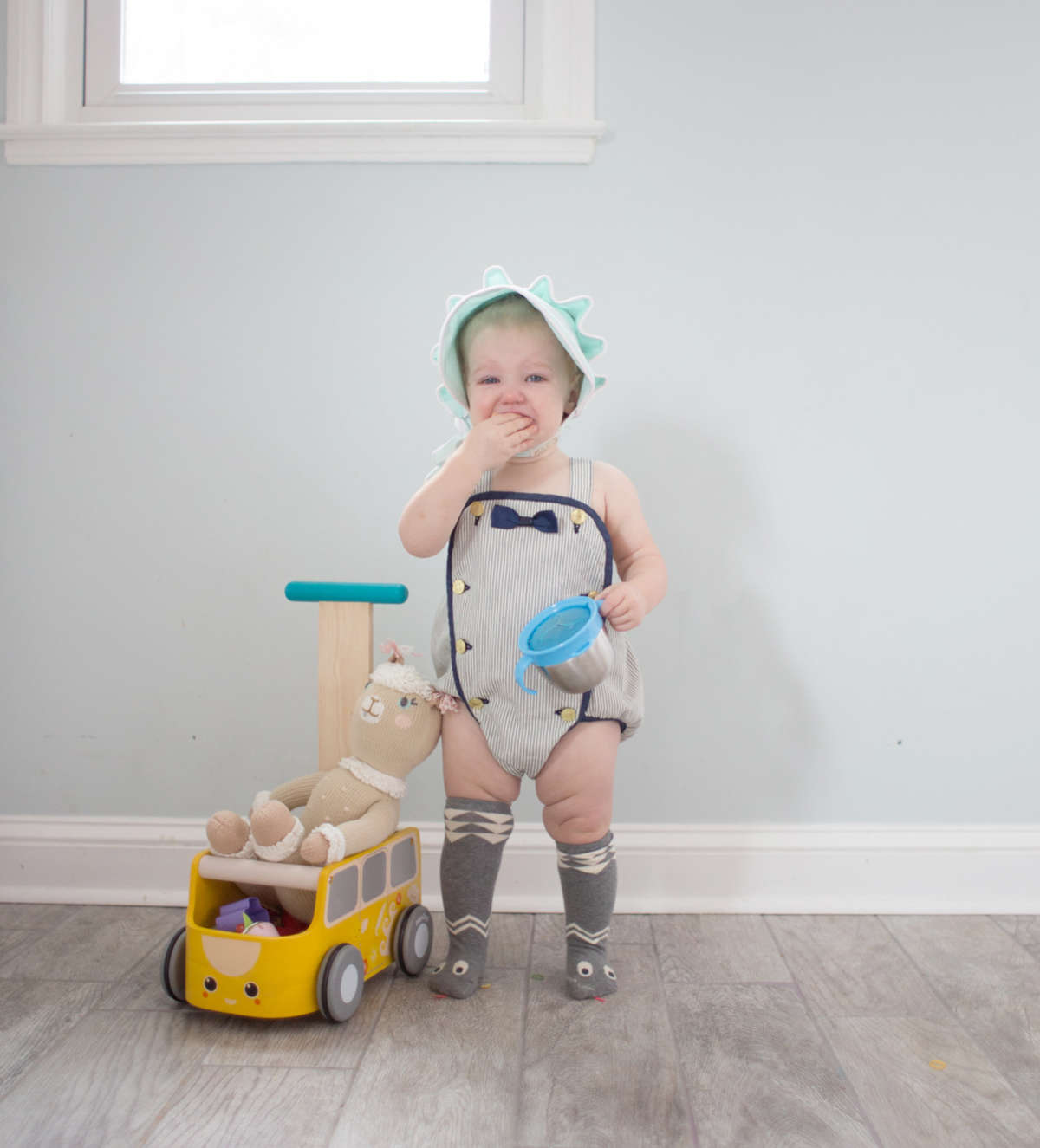 Parenting is full of different seasons. I have found that often a change in seasons sneaks up on you, and you don't realize it until you look around and realize things feel different. I have learned that when I realize things are good, I should soak it in and feel thankful, because things can change on a dime!
I recently had one of these realizations; I was at the end of the day and I felt especially worn out and at the end of my patience. It occurred to me that Ellie had recently turned 14 months, and I have it etched into my memory that 14 and 15 months were especially challenging seasons with Vivi and Brigette.
(sources for above: bubble jumper; beaufort bonnet; van walker; Picchu Alpaca; Snake Socks; Snack Cup)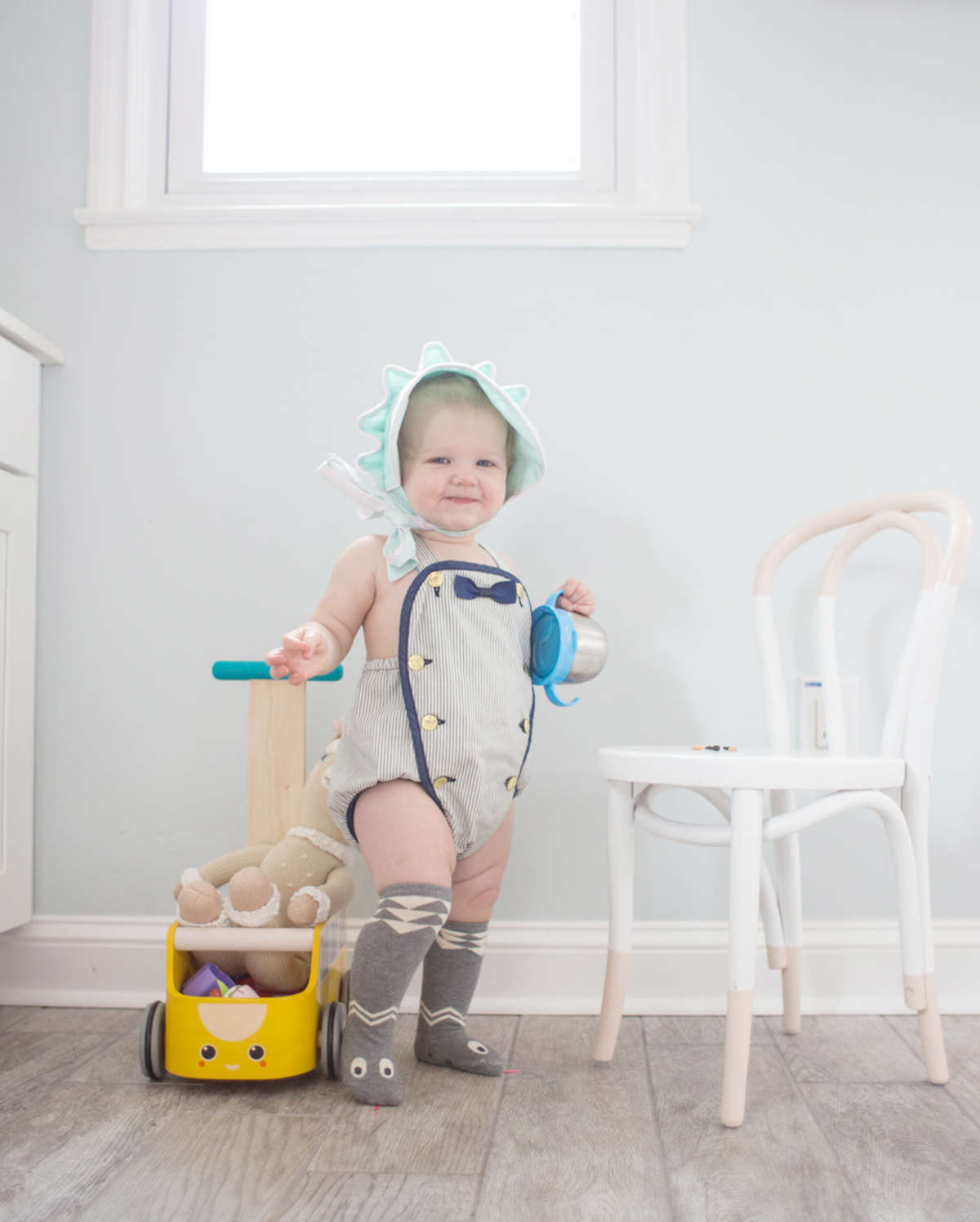 Ellie is pure sweetness, to be sure, but this season has less to do with personality, and more to do with all the changes happening, I think. All my babies dropped their morning nap at this age (which can be a tough transition), and it's like they realize they have so much to say, but they can't communicate yet, and also so many things they want to do, but aren't ready for physically. Plus, Ellie just sprouted four molars, and it looks like she is working on more teeth! All of this leads to a lot of frustration, and it's especially this age when cooking supper is a real challenge, and sometimes getting through the day feels like I'm walking up a mountain while carrying all of my kiddos at the same time.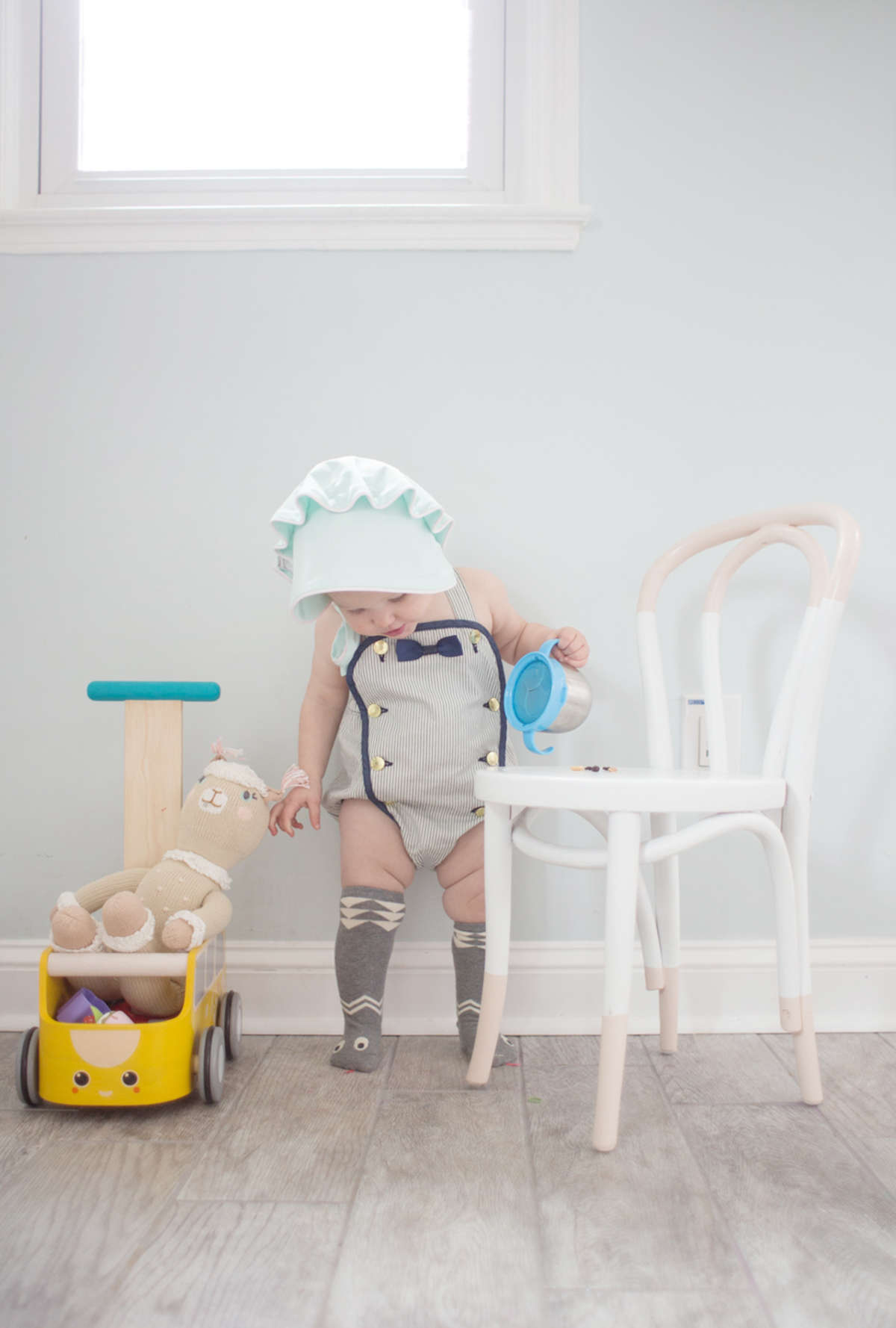 I remember, though, that at the end of this season is a lot of fun; her language will start to explode, she will be able to do more physically, and honestly the age of 2 has been my favorite with both Vivi and Brigie. It is so much fun, and so sweet. I don't know that I'm saying much here other than to say "me too" if you find yourself challenged at this age especially. And if this is your first, just know that it truly is just a phase, and it will pass before you can blink!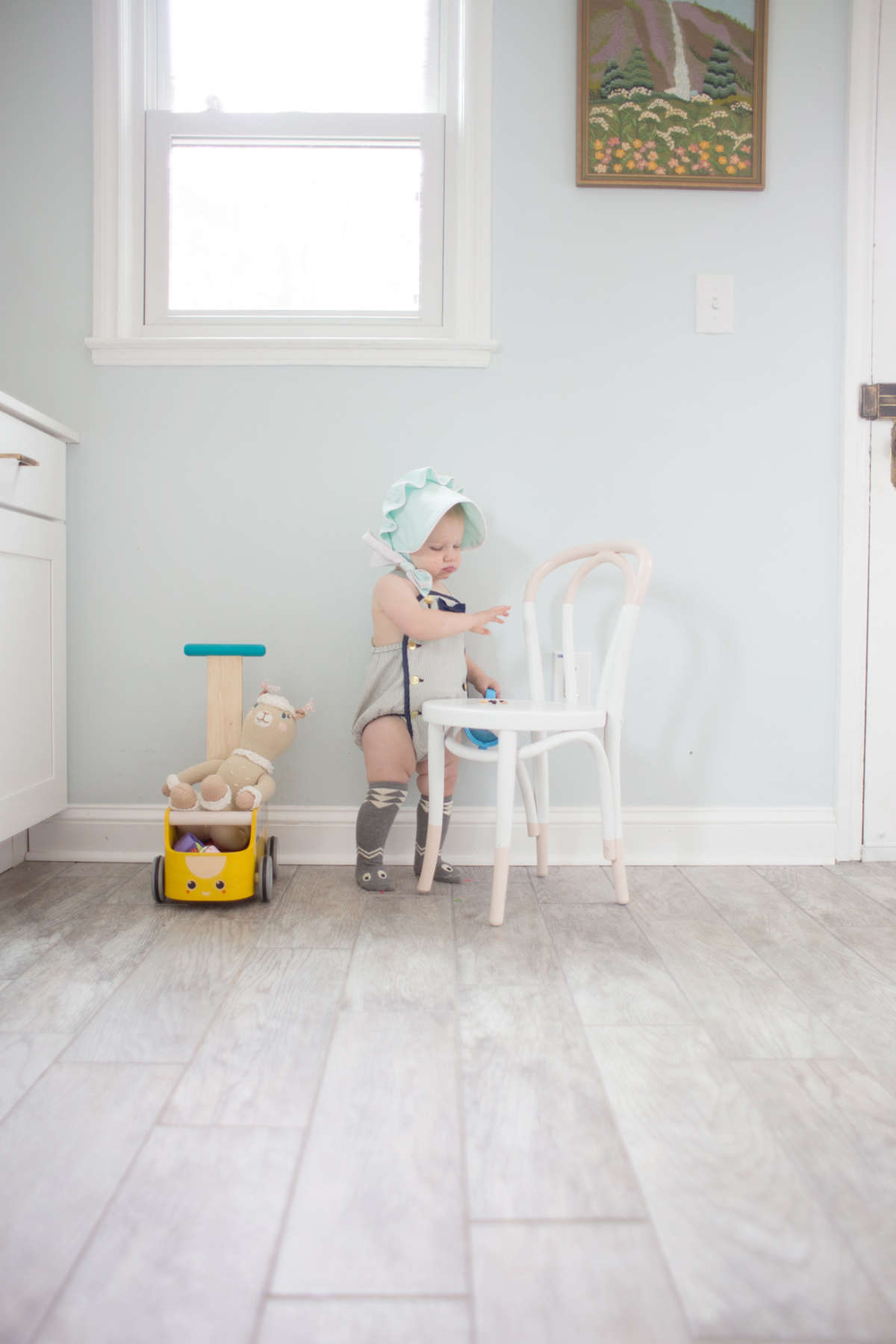 My strategy to navigate this time is usually lots of snacks, an early bedtime, and running errands with her. She loves going out and being distracted by seeing lots of people and being on the go, and it keeps us both sane!
What do you think? What has been your most challenging parenting season so far?
17 responses to "the 14 and 15 month hurdle"