spring sunshine
Wednesday, May 6, 2015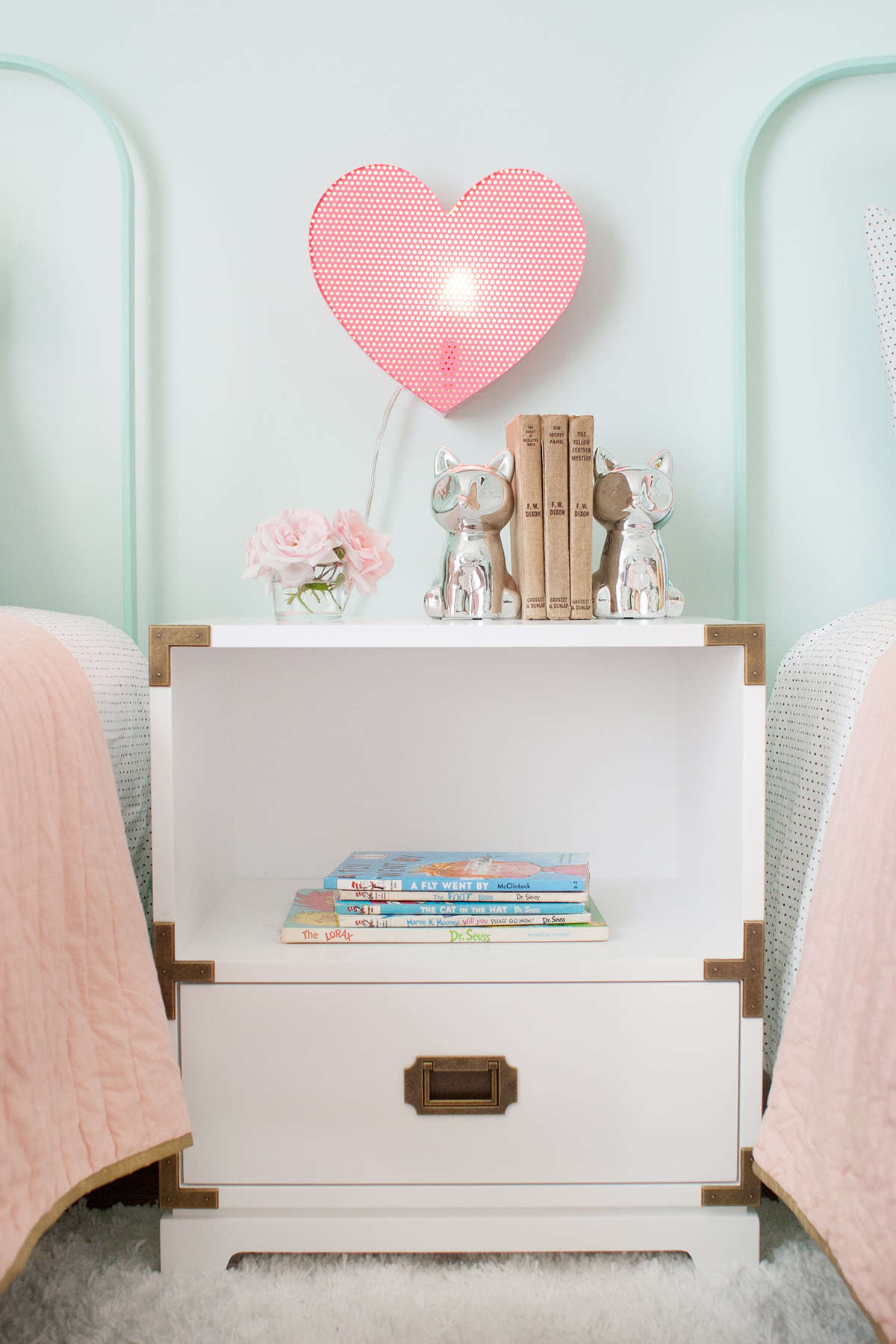 We are all wrapped up on the shared bedroom at Nana's house. I can't wait to share it next week – it has just turned out to be so precious, and the girls are crazy about it, which is always a win! I shared this little slice above on instagram. That little heart light makes the sweetest glow! (other items pictured above: mint larkin beds, campaign nightstand, silver fox banks, walk softly rug)
I feel like I've been a little less frequent here on the blog than I would usually like, but we have just had a few behind the scenes things going on that I'll share soon, and sometimes I think it's good for me to take a little step back and get a little refocused and re-inspired. I'm excited about some new projects for the summer and some more DIY's. I'd love to know if there is anything in particular you would like to see? Whether it's a DIY, a topic of inspiration or a roundup of favorites, please let me know!
The girls also only have one week of school left, and I'm finding myself a little sad. This has been a really sweet year. It was Brigie's first year of preschool and there is only one more year left before Vivi is in kindergarten. It's quite often a lot of work, but these preschool years really do feel like a delightful dream where we just live in this wonderful place of imagination and whimsy and not too much structure, which I honestly really love. I know there is so much to look forward to, but time just feels like it's speeding up!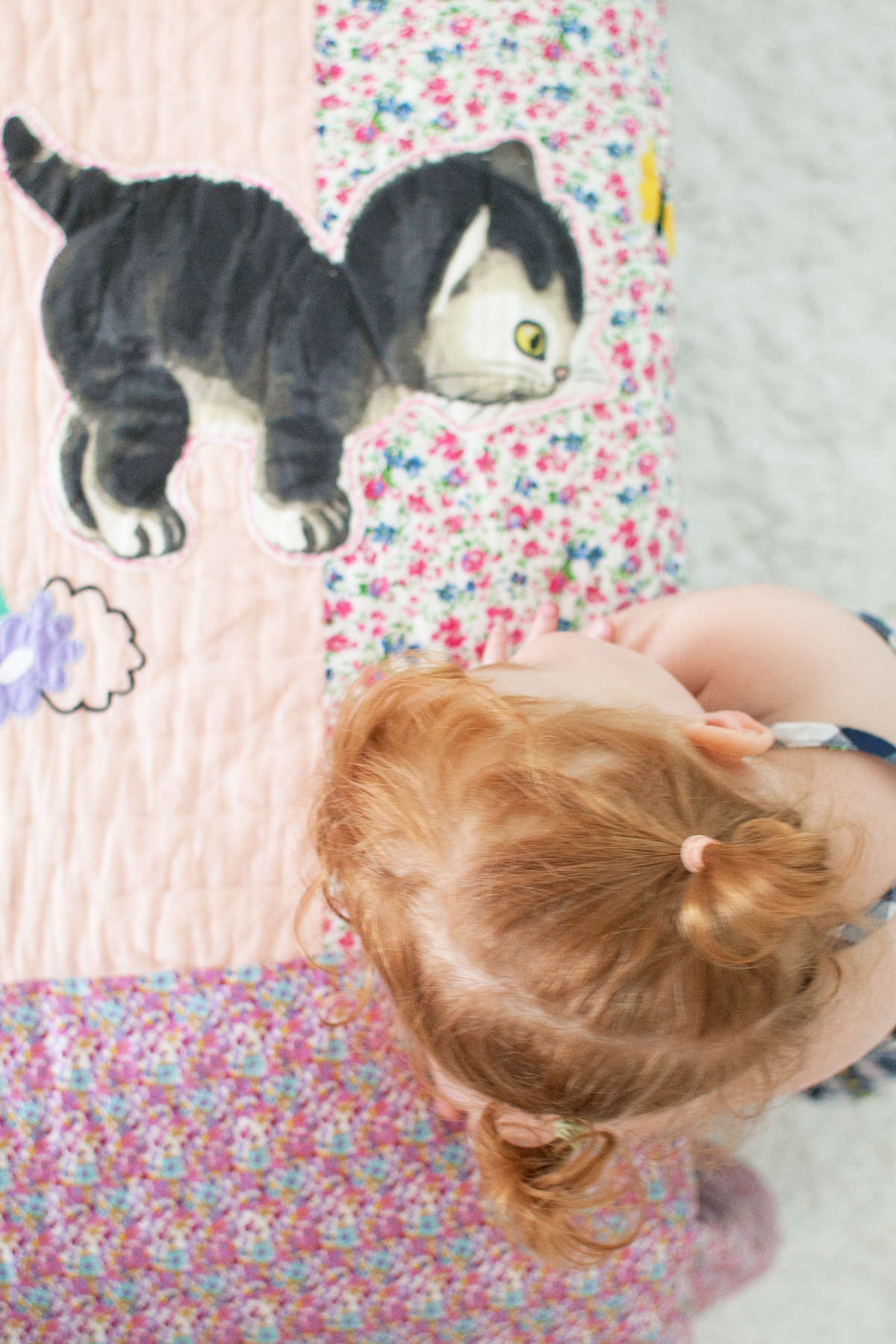 Brigie's hair is also finally long enough for pigtails. She calls them "piggies" and wants to wear them all the time, she is so proud. I almost can't handle the cuteness. (She is smitten over this shy little kitten quilt!)
At any rate, just sharing a little tiny bit of what is going on around here. Hope you are enjoying some sunshine!
6 responses to "spring sunshine"