a minted birth announcement giveaway!
Monday, June 11, 2012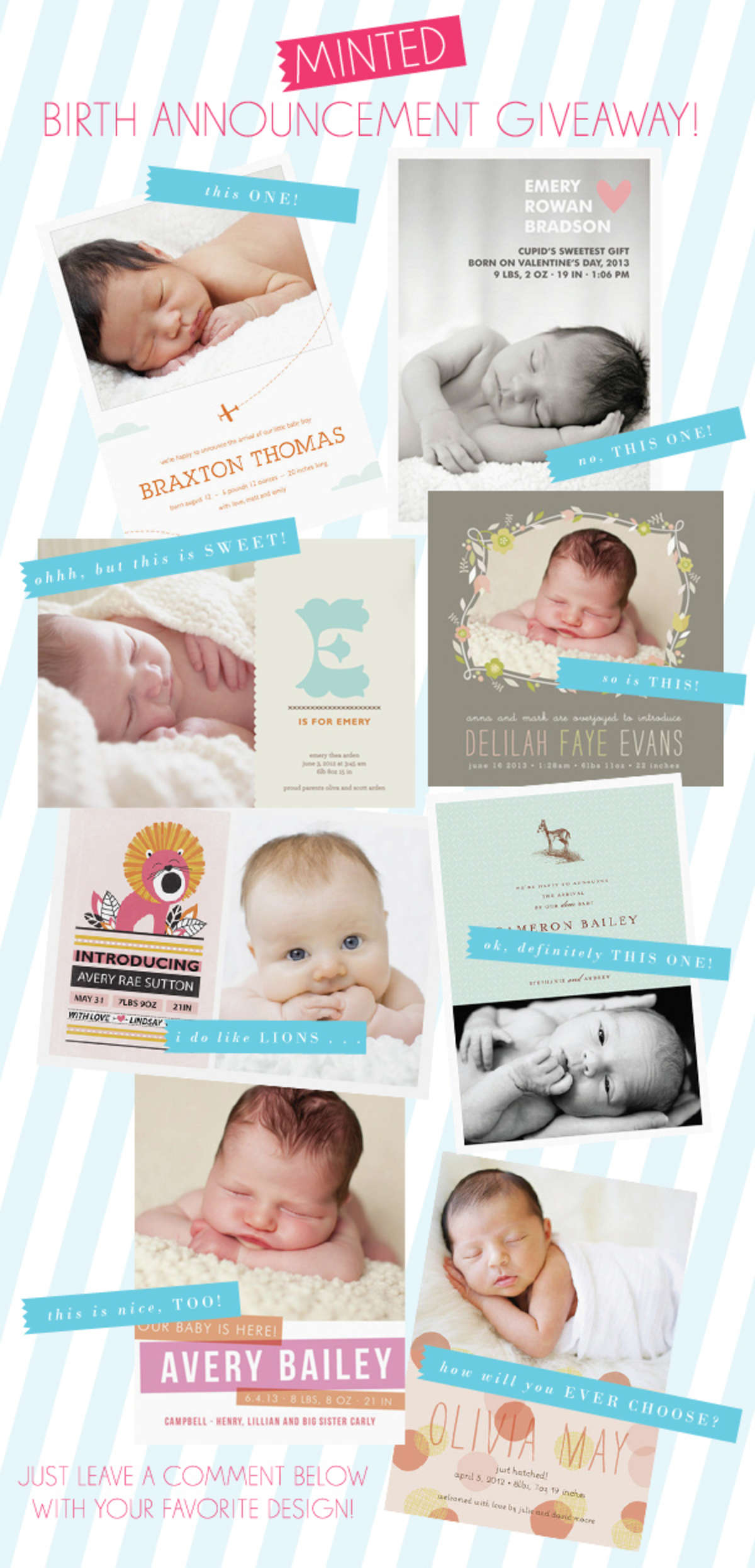 I have a fantastic giveaway to share with all of you today! Have you seen the birth announcements at Minted? They are all kinds of adorable, and with matching envelopes, various color schemes and endless designs, you can create something beautiful that shows off your new addition without a lot of work (I didn't even mail out birth announcements after Vivi was born because I was so overwhelmed, so this is a great option! I just handed them out when guests came over.). I'm pleased to offer two sets of 50 birth announcements in the design of the winner's choice, so if you are interested, leave a comment below with your favorite design and two winners will be chosen at random on Tuesday, June 19th!
239 responses to "a minted birth announcement giveaway!"