Backyard Mother's Day Tea Party
Wednesday, May 4, 2016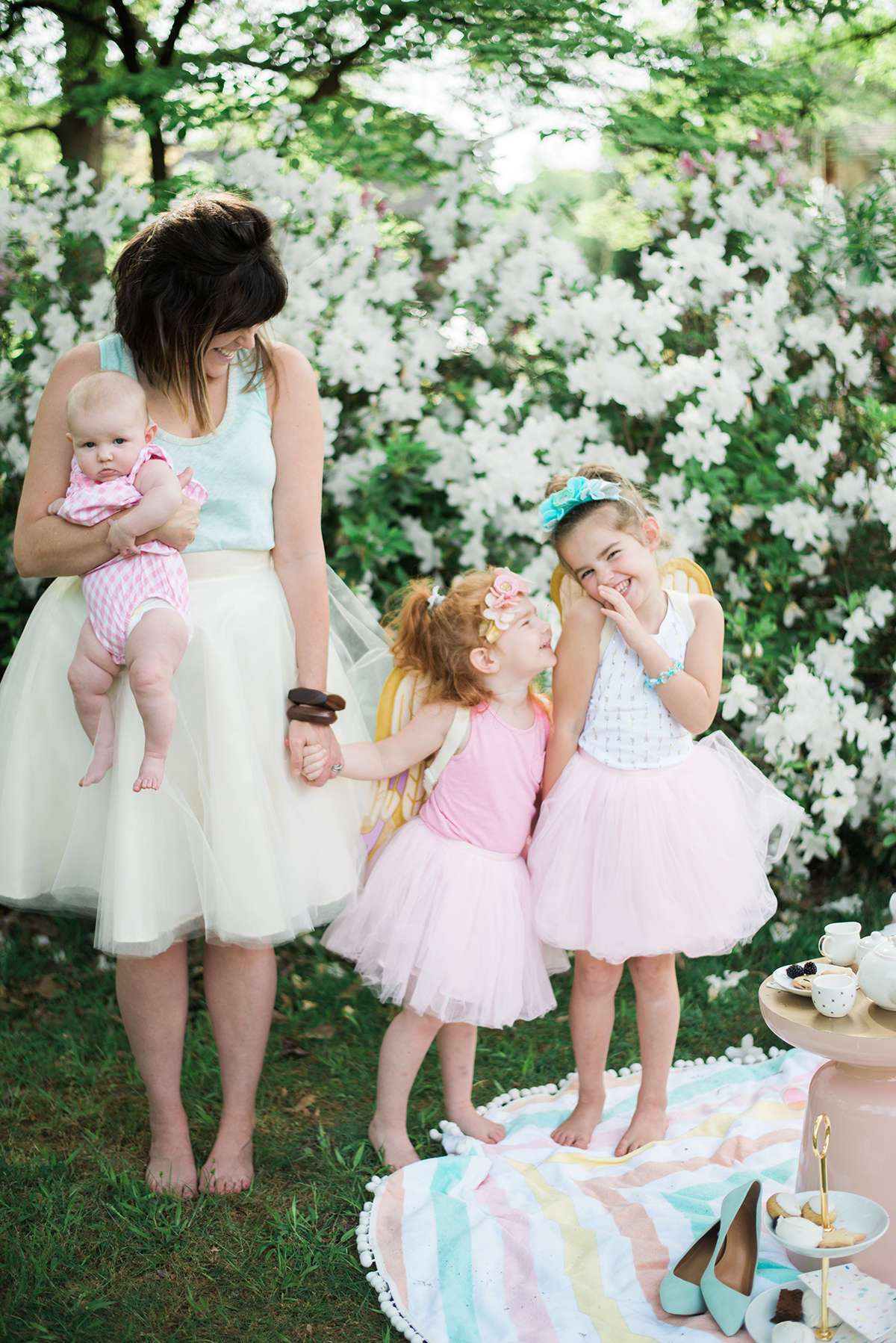 A week or two ago, my good friend Alea came over to photograph the girls and I having a little tea party in the backyard with these gorgeous Tutu Moi tutus. The girls are no strangers to tulle, but I've never really joined in the fun.
(sources for above: my skirt; the girls' skirts; similar to my top; vivi's top; brigie's top; the girls' crowns; the girls' wings; rainbow bag; my shoes; tea set; table; round towel)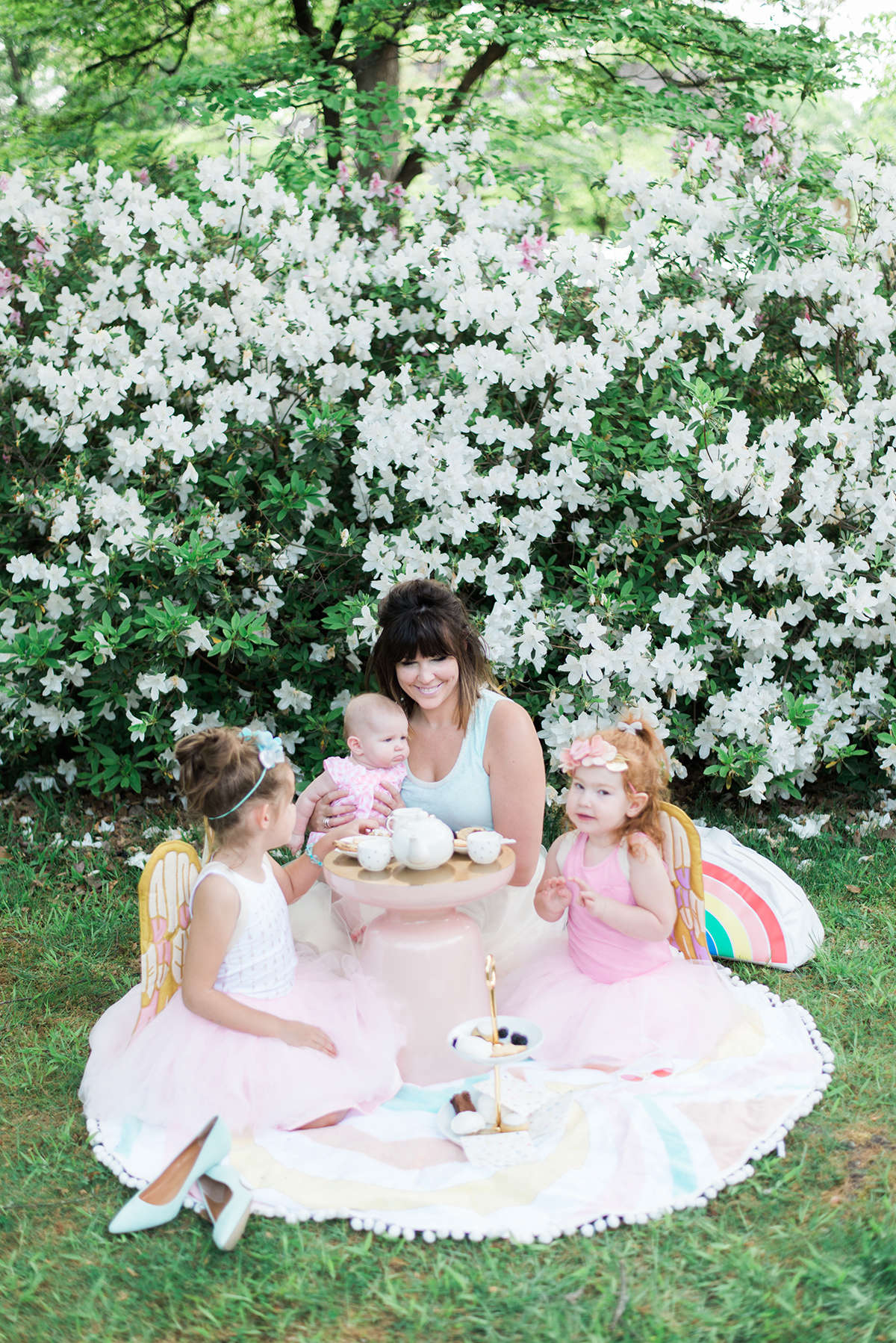 At first, I was a little uncertain about donning one of these myself; I love the idea, but with post-baby insecurities still in the back of my mind, it was a bit outside of my comfort zone. However, when the girls saw me pull out a tutu for mama, they lit up all over that I would be joining the fun. I'm always taking photos of them, and I'm rarely a part of it, so I'm thankful to get such moments captured when I can! And how sweet is it that these tutus come in mother/daughter pairs?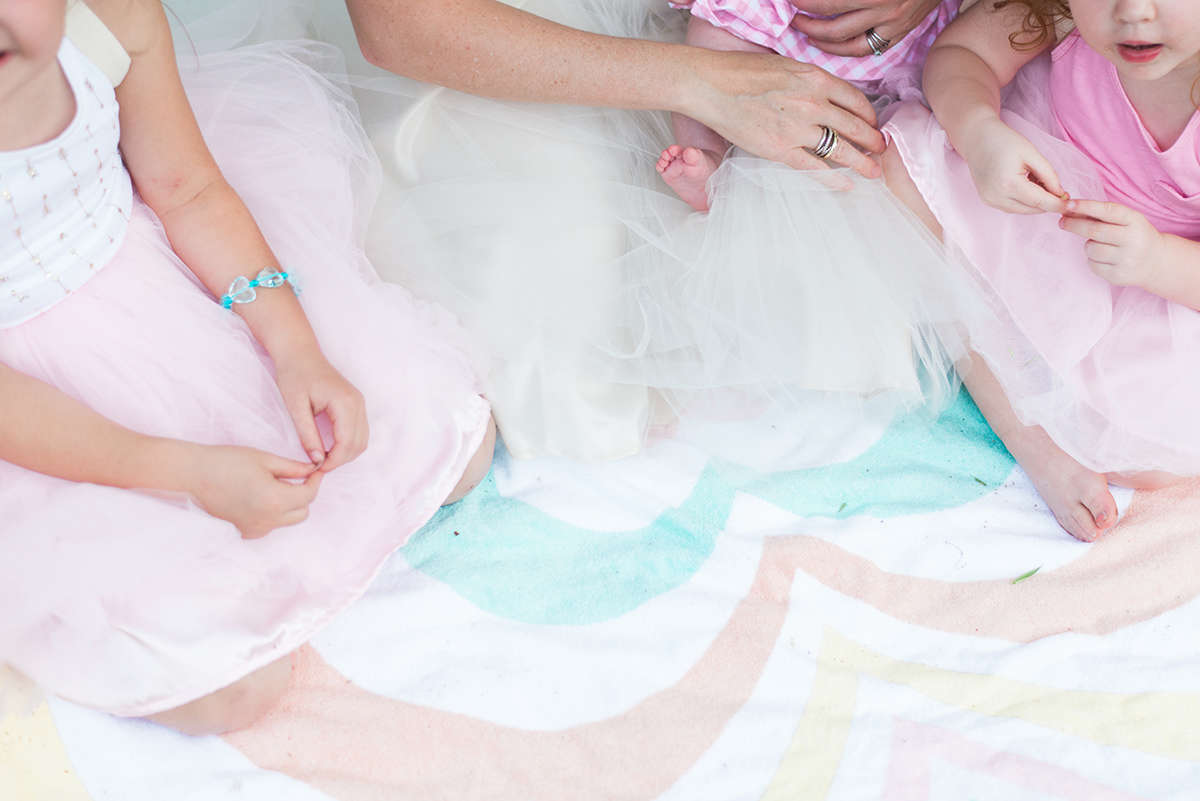 Look at all that pretty tulle, and those sweet toes! I find it somewhat amazing all the comments I get these days about all three being girls. And the inevitable follow up: so, will you be trying again for the boy? I always wanted boys growing up, and now that it's the opposite, I wouldn't trade it for anything. A friend recently wrote me an email, congratulating us on our "jackpot of girls," which I just love. It's exactly what we have.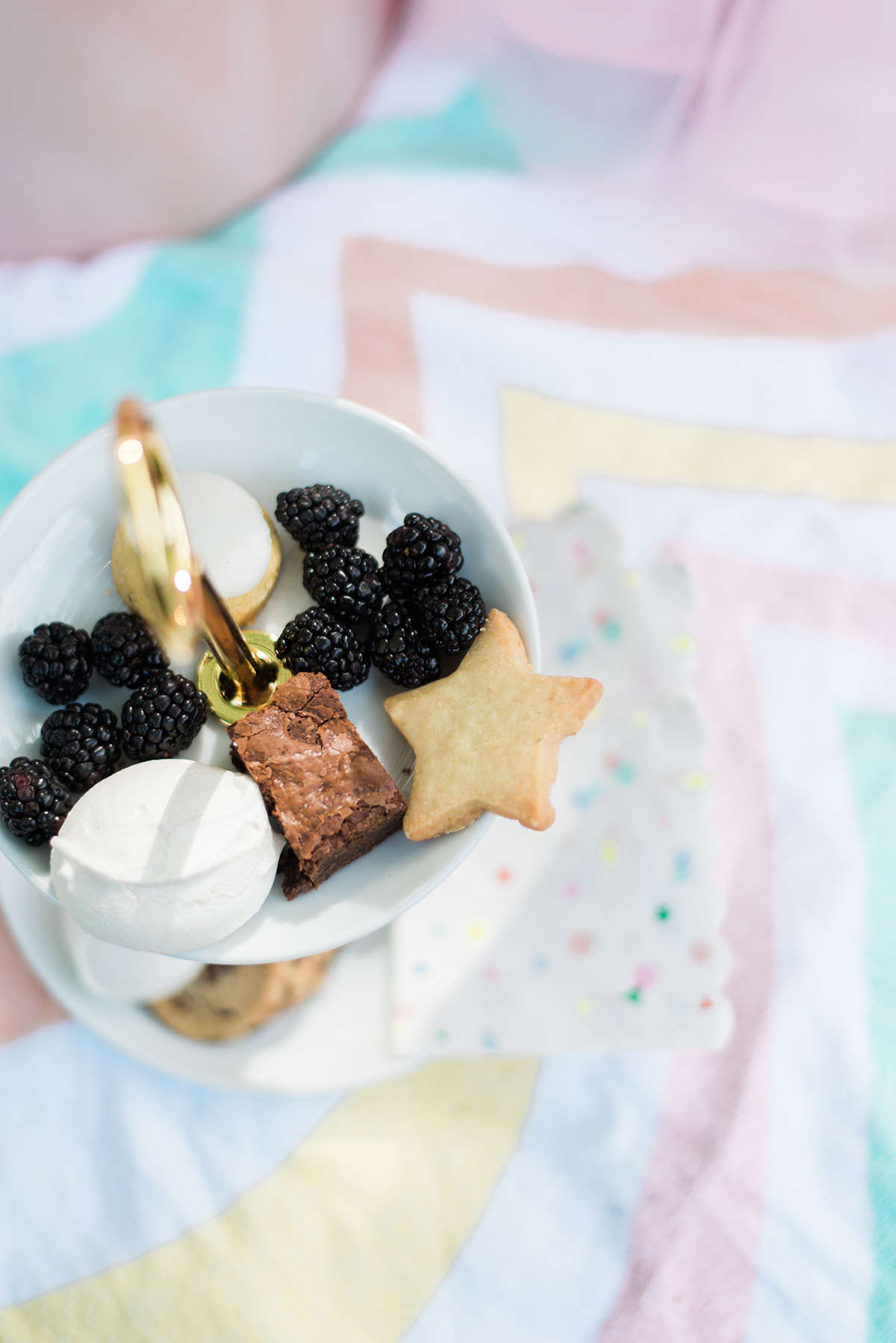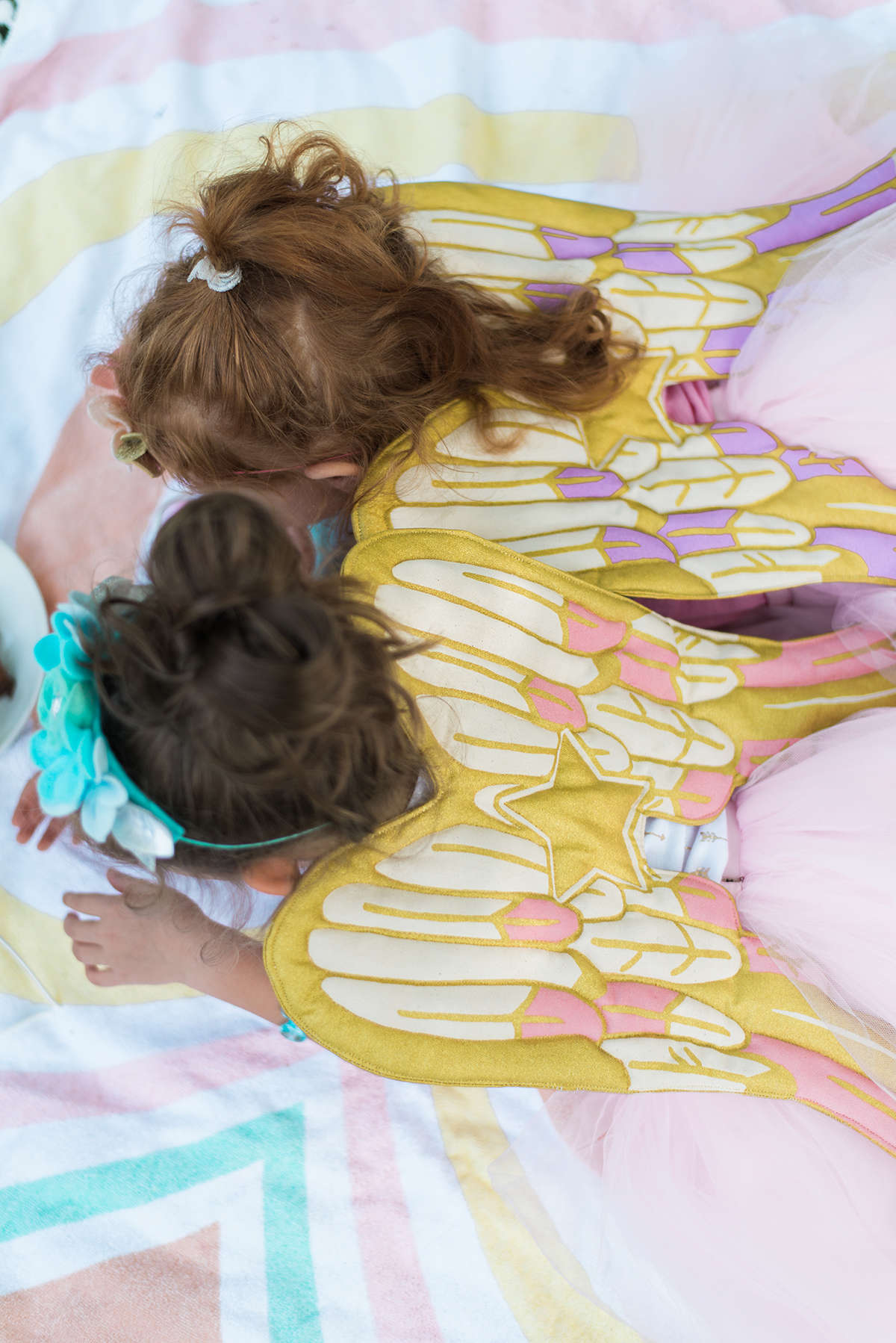 Raising up these tender hearts is no small job, and I feel like we are just now beginning to get into it. We are transitioning from just hurt knees, hungry tummies, and bad dreams, and into sibling squabbles, hurt feelings, and well, just lots of feelings in general. It's new territory, and Chip and I are having to up our game to figure out how to grow as parents in this unfamiliar landscape.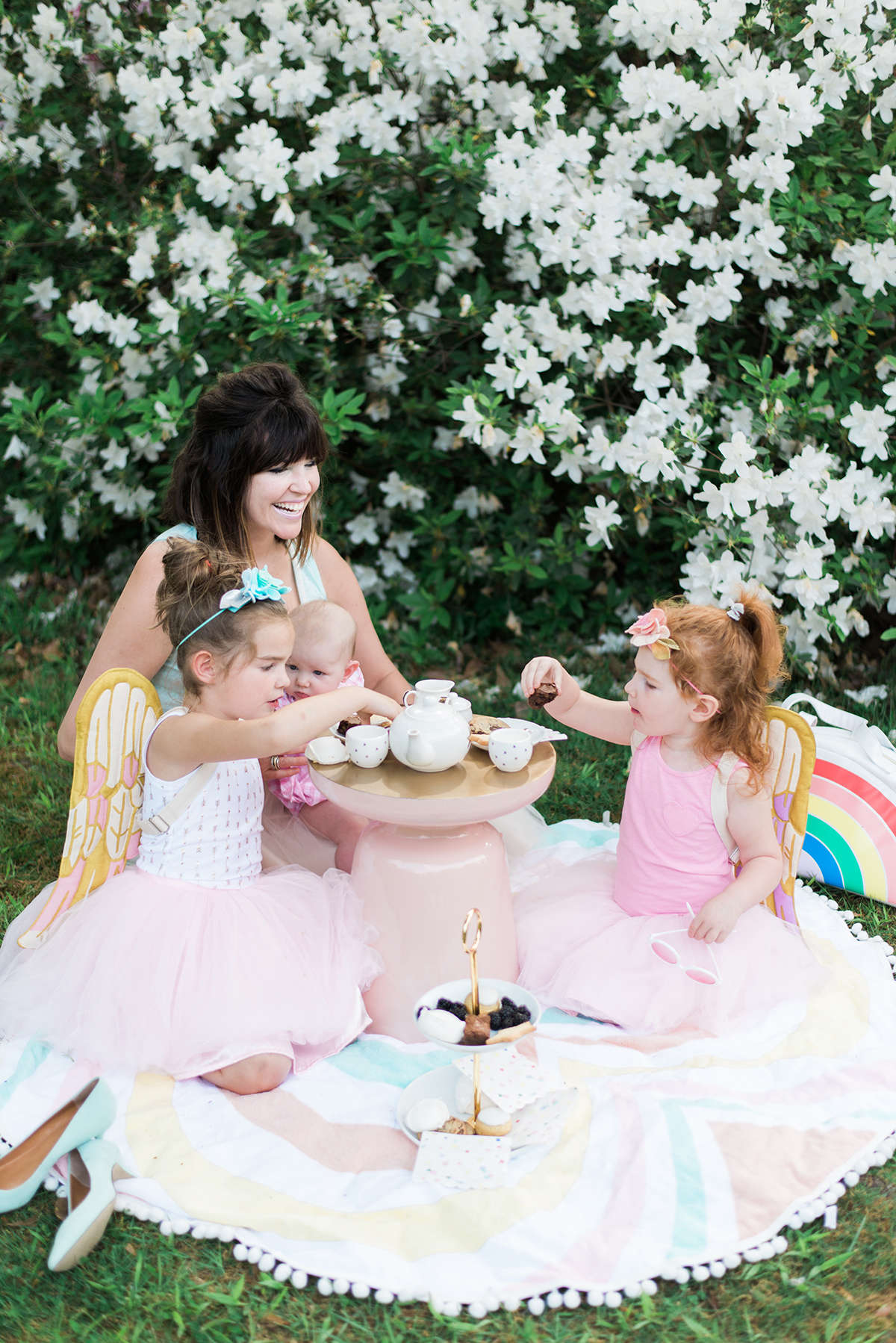 It's also hitting me more now, too, how quickly they are growing. I almost don't recognize the long-legged creature Vivi has become, and sometimes I wonder when in the world Brigette got so much hair.
This season has been an interesting one since adding baby 3. It's been remarkably smooth, but not without its challenges. I'm finding now, more than ever, that I have to keep giving myself a lot of grace. It's impossible to ace everything right now. If I'm conquering family suppers one week, it's likely that the house isn't as clean; if I'm finding ways to do crafts with the girls in the afternoons, it means supper will suffer. And sometimes I just have to let the disapproving look of the preschool teacher roll of my back if I forget to bring in something she asked for the day before. I'm doing what I can, and that just has to be enough.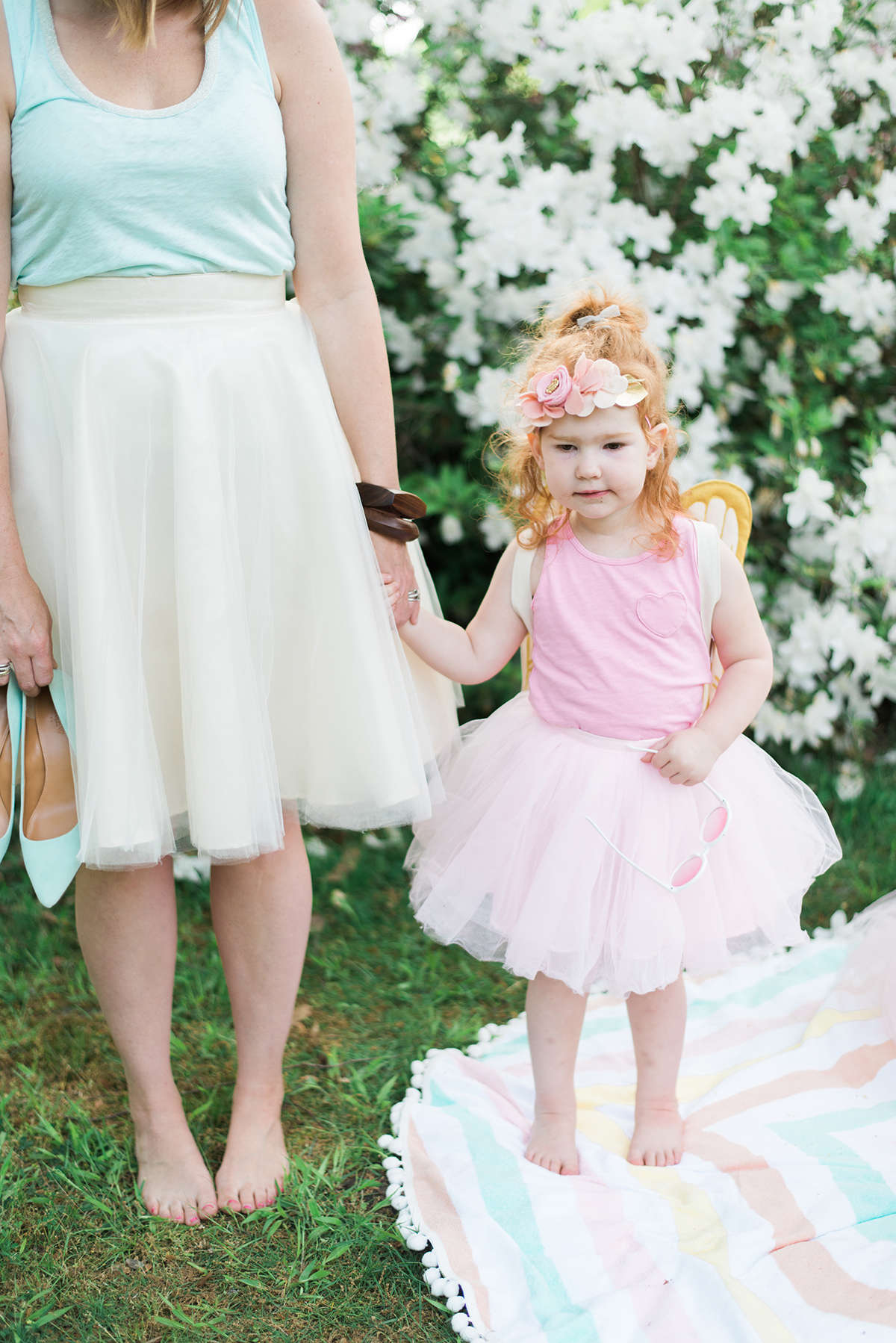 As long as we are making it through, and making memories at the same time, I'd say we are succeeding.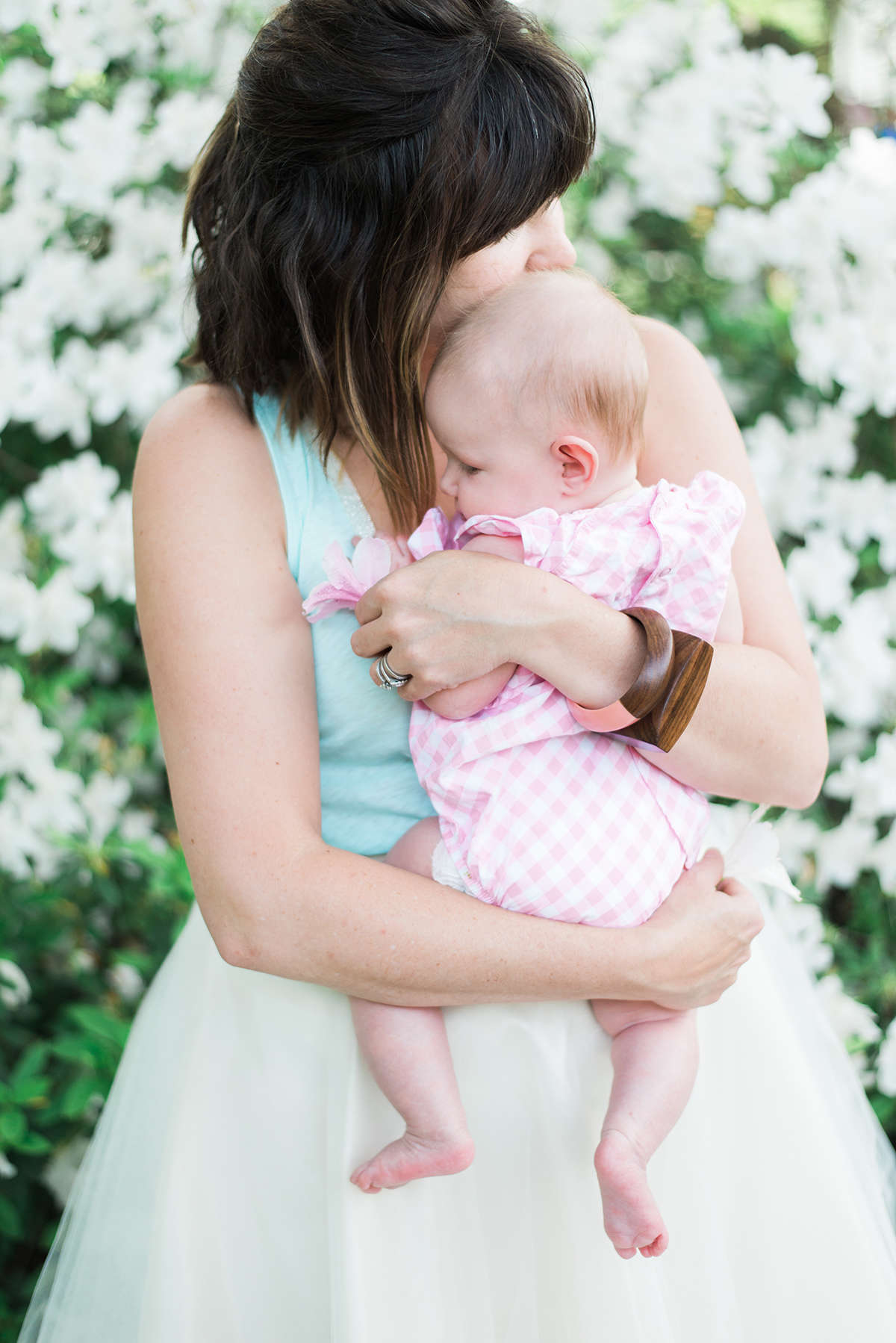 And getting lots of baby snuggles, too.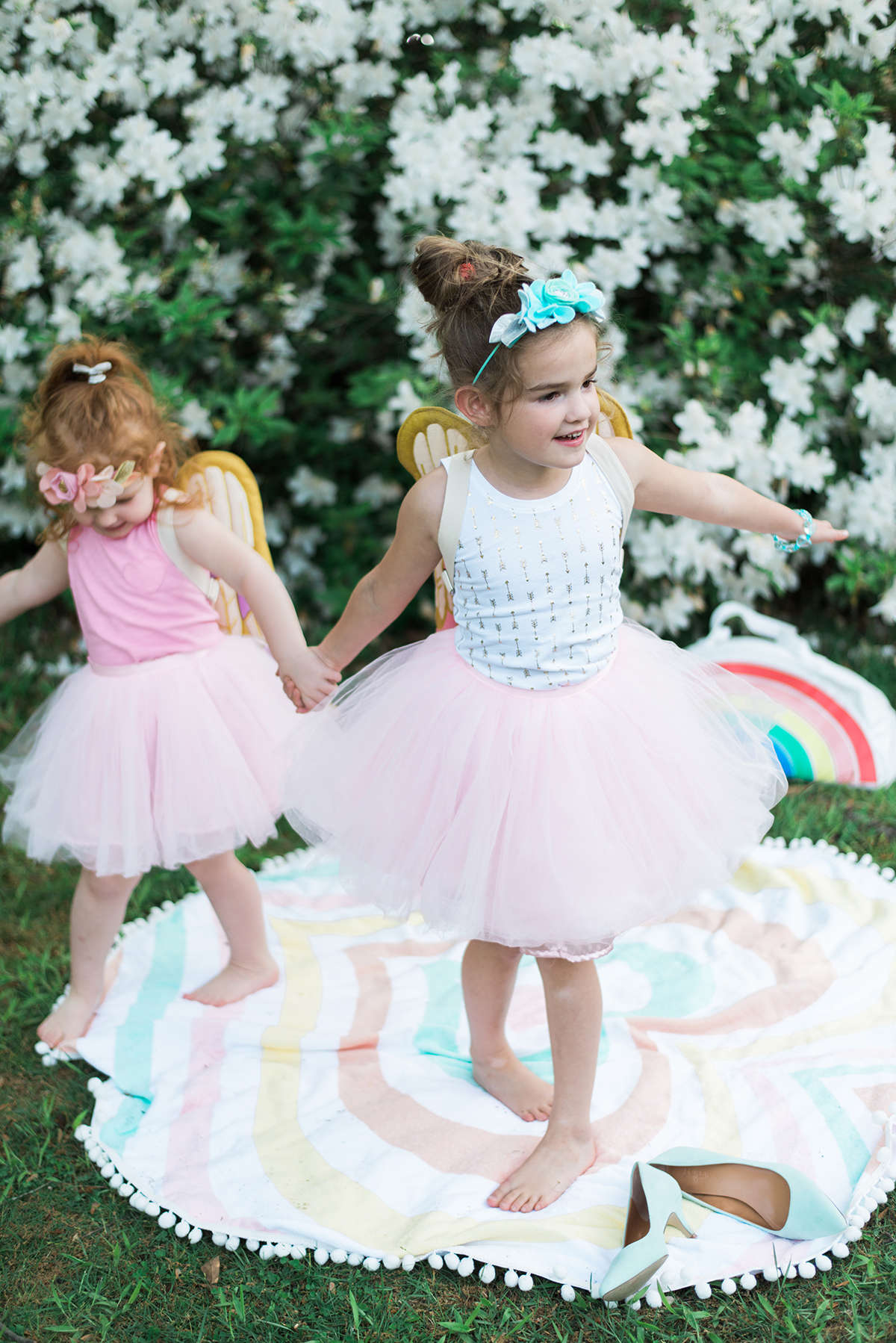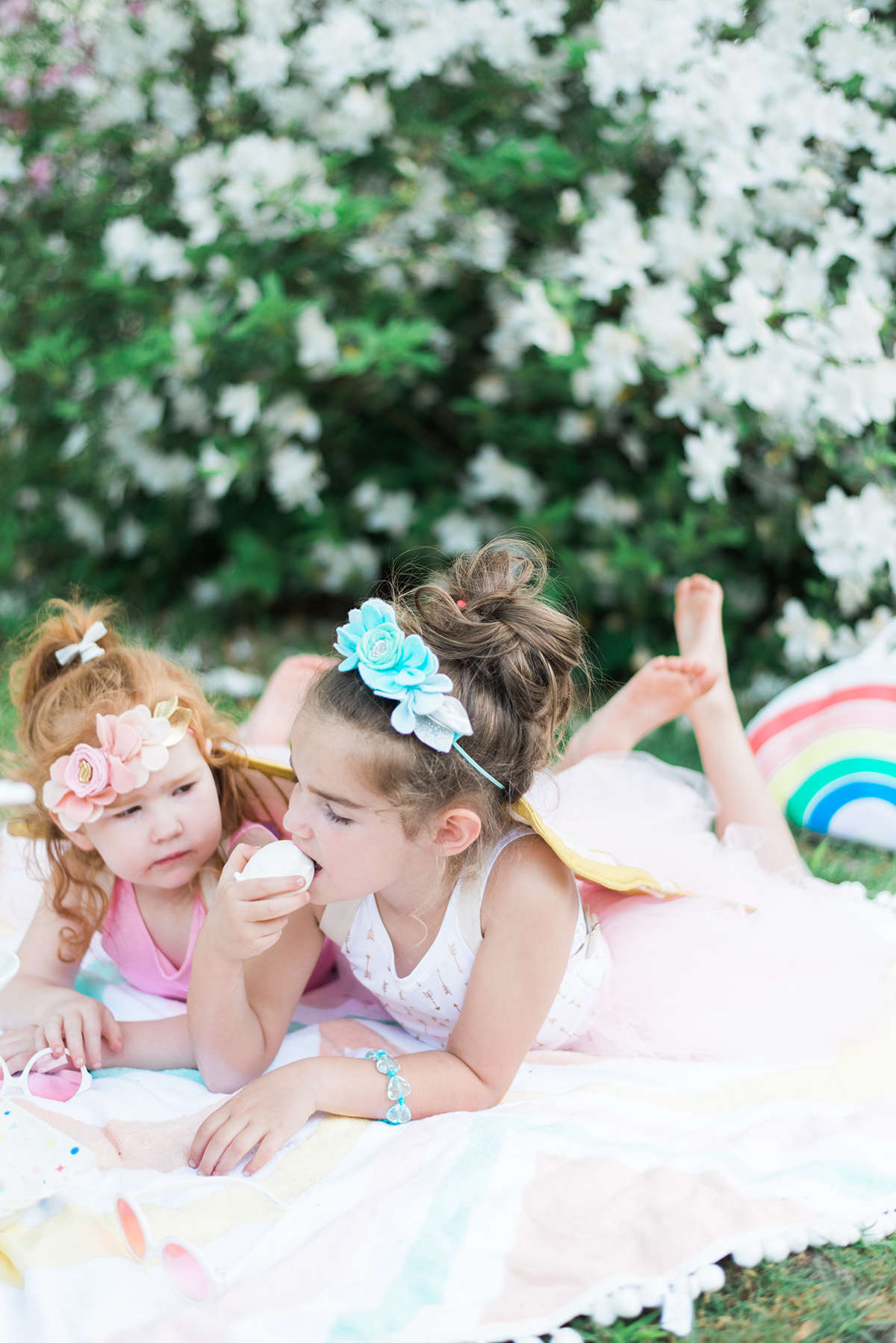 And some days involve more sibling squabbles than others, but it's also fun to teach the girls that they are on the same team. That it's special to have a team of sisters to defend, lean on, and love.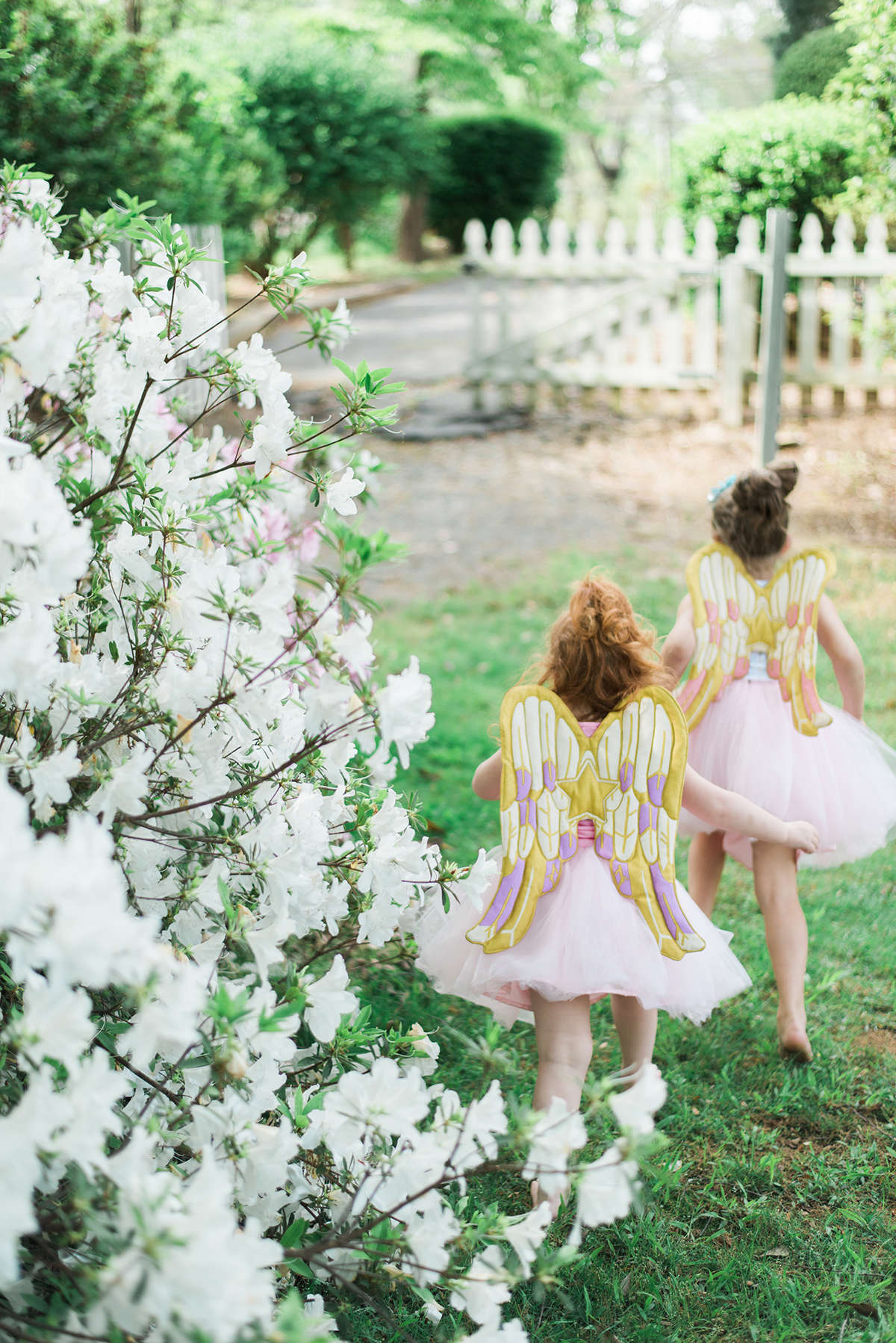 So here's to all you mamas out there, who are over-tired, under-showered, with more emails and messages than you know how to wade through, and who are maybe a teensy bit longing for a smidge of peace, quiet, and personal space to sort through your own feelings – just for maybe 30 minutes. Being in the trenches is tough, but it's so rewarding, too. Sending you all the grace I can and wishing you a sweet mothers' day with those you love!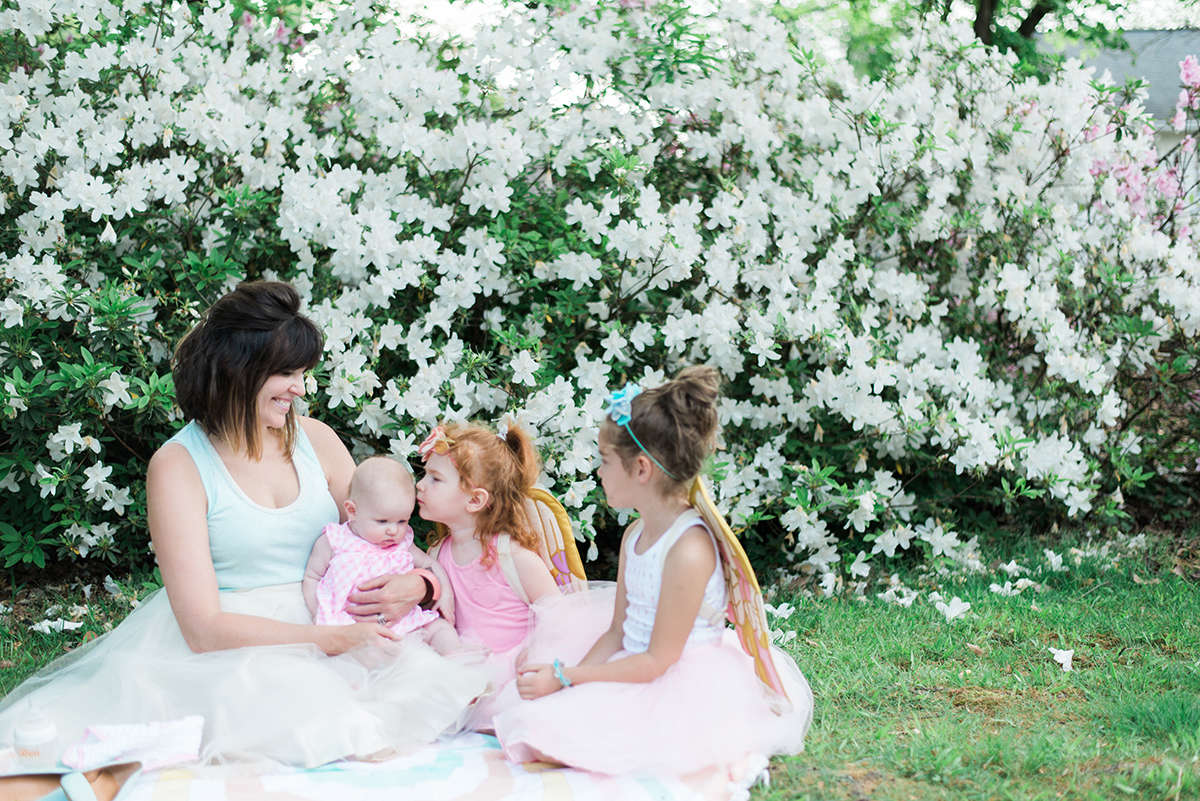 7 responses to "Backyard Mother's Day Tea Party"