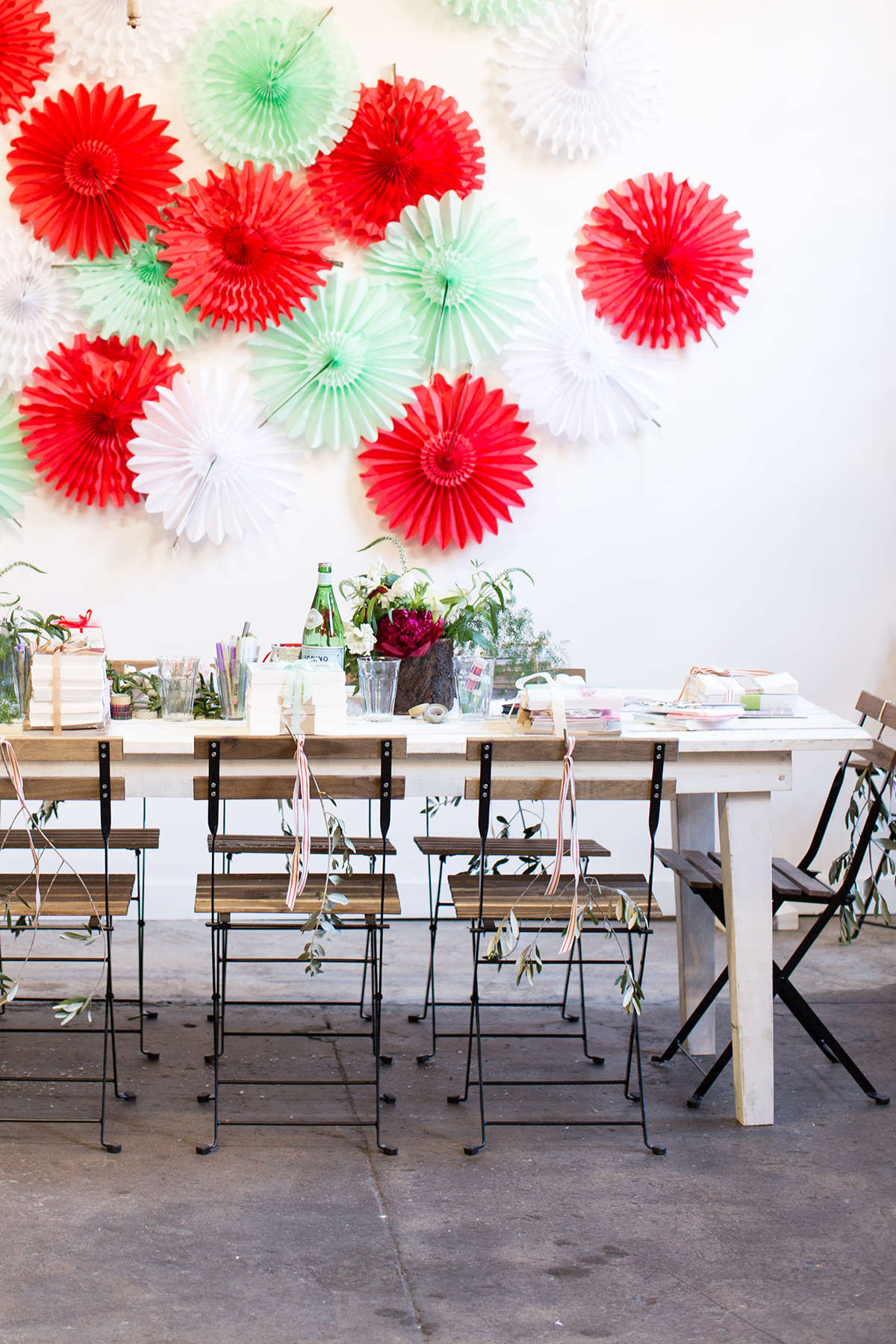 First, I'm excited to be giving away $350 to Minted!  If you are interested, just leave a comment on this post, and the winner will be announced Wednesday morning 12/17 (closes tomorrow at midnights, so you have enough time to do a little Christmas shopping with it!).  They have especially great options for grandparent gifts!
(pictured above: red paper fans, white paper fans, mint fans, cherry red stripe ribbon)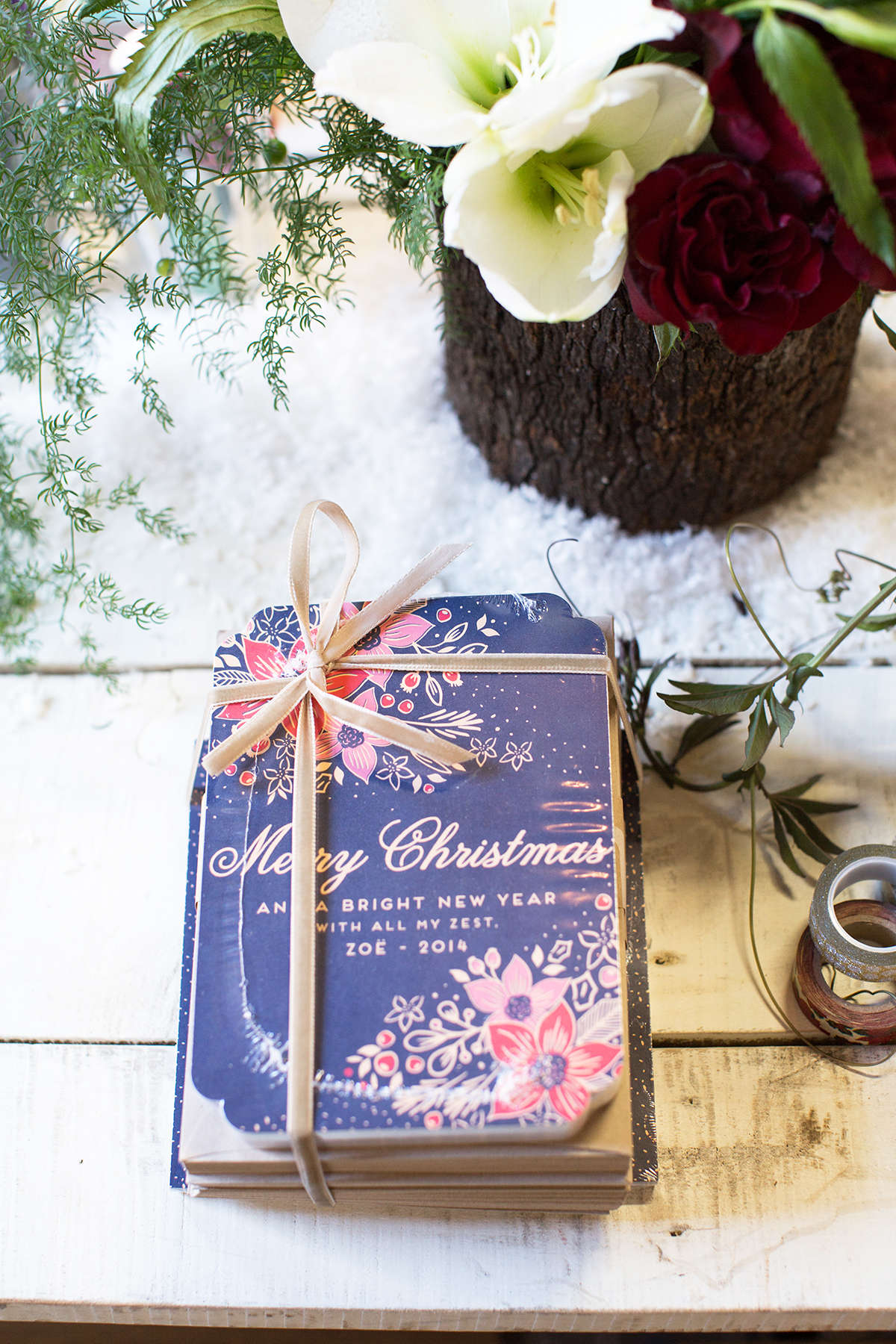 Minted hosted a Christmas card stuffing party in collaboration with Southern Living just before Thanksgiving.  It was such a fun time, and we were able to order our cards ahead of time, and then stuff and stamp and address them while spending time with friends.  Such a great idea for a party, and it felt so great to have our cards done early (for once!).  Plus, we got to sample some extra delicious Southern Living treats from their Christmas edition, and it was all so delicious!!
(pictured above: shine + florals card)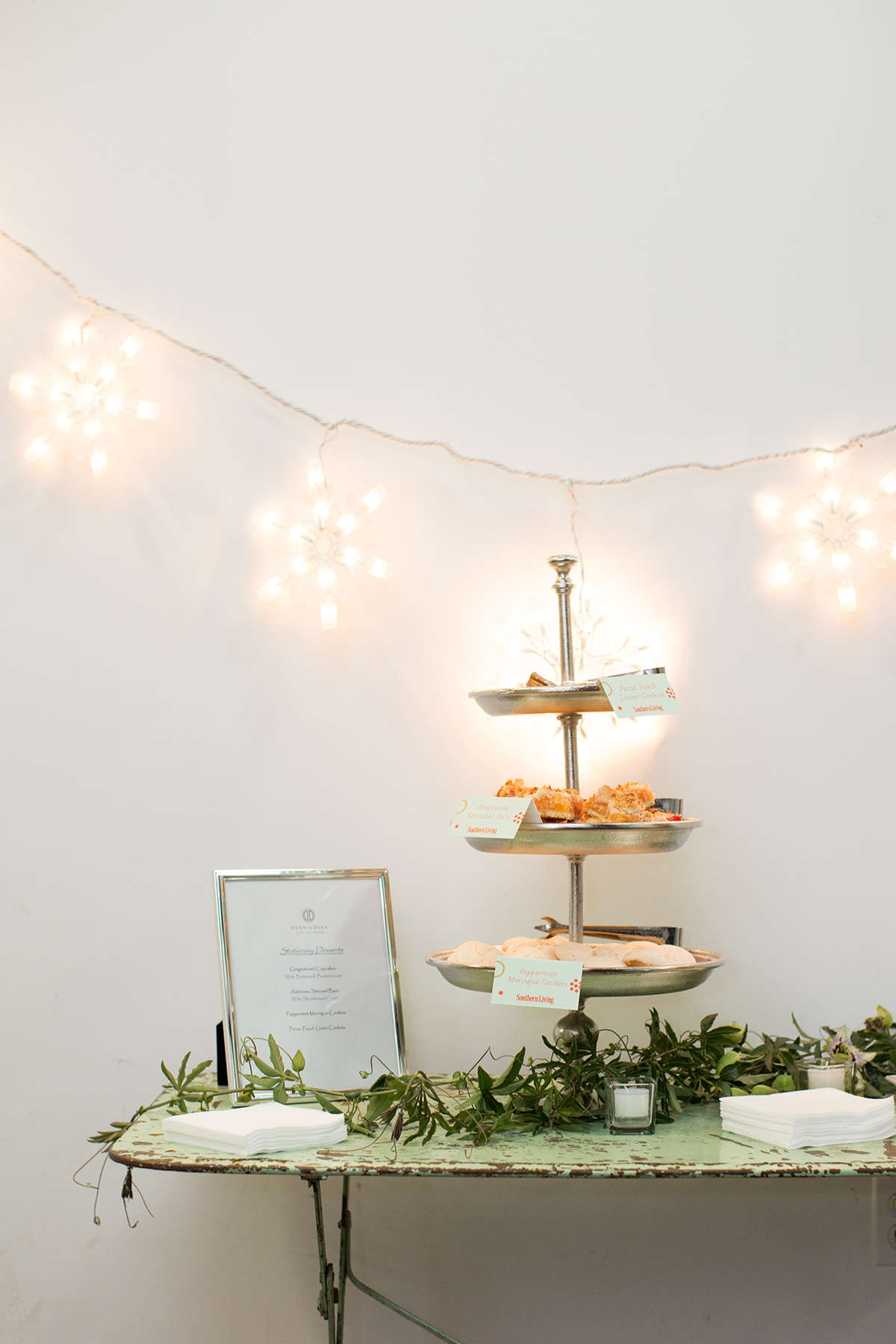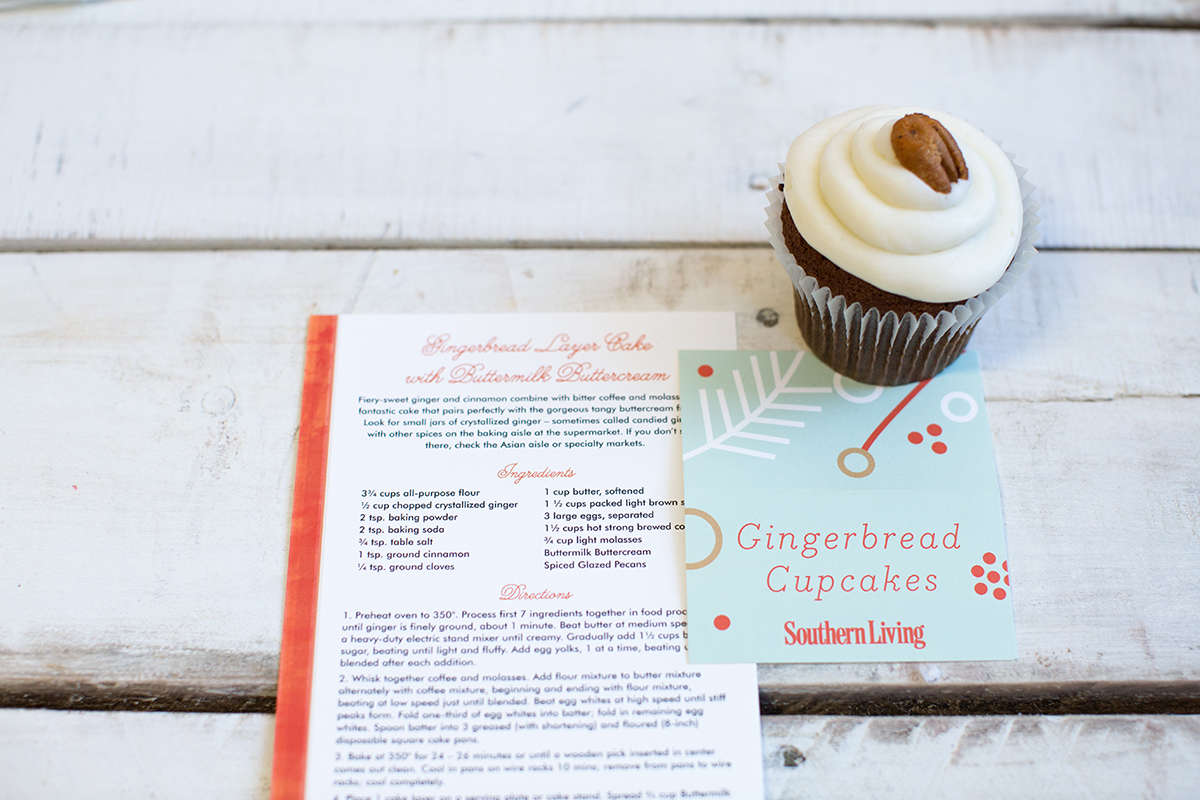 Mmmm, gingerbread cupcakes!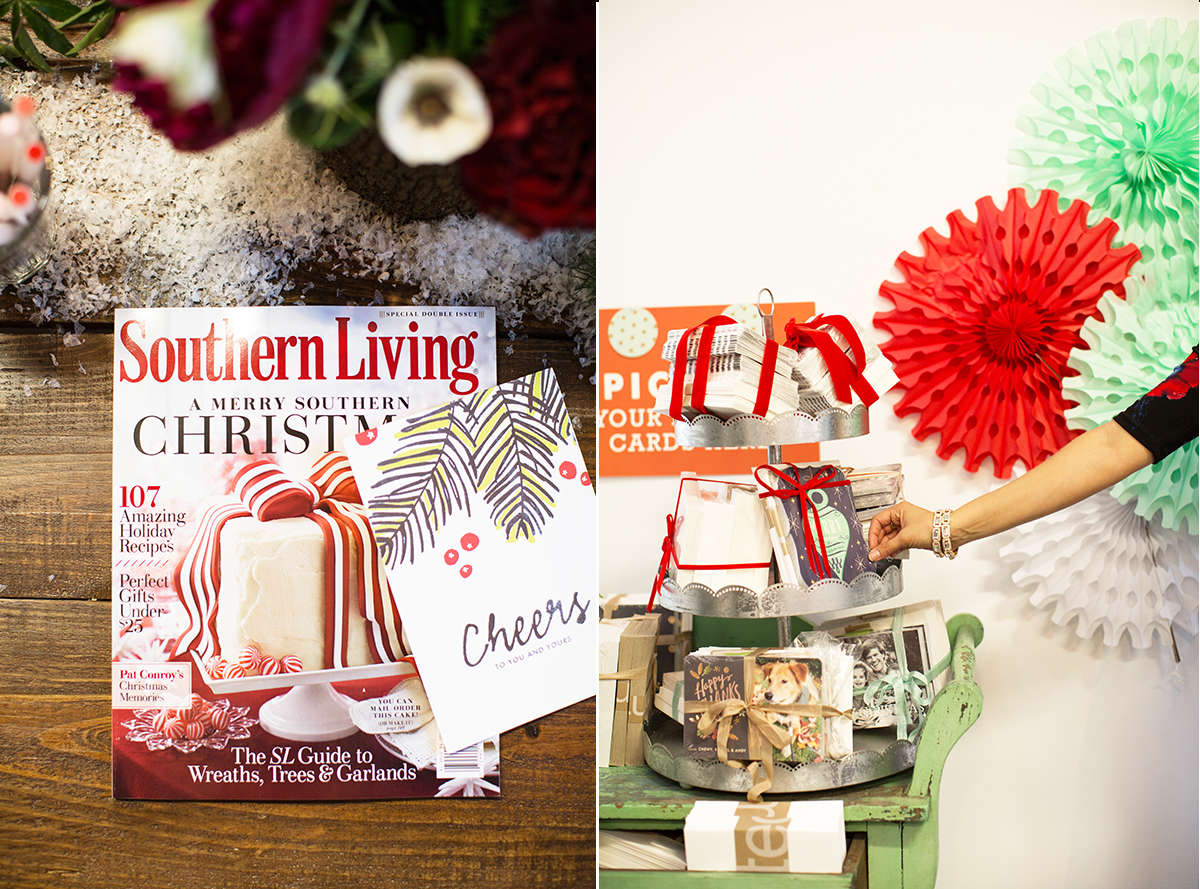 I love that Cheers card, and it's extra gorgeous in the foil.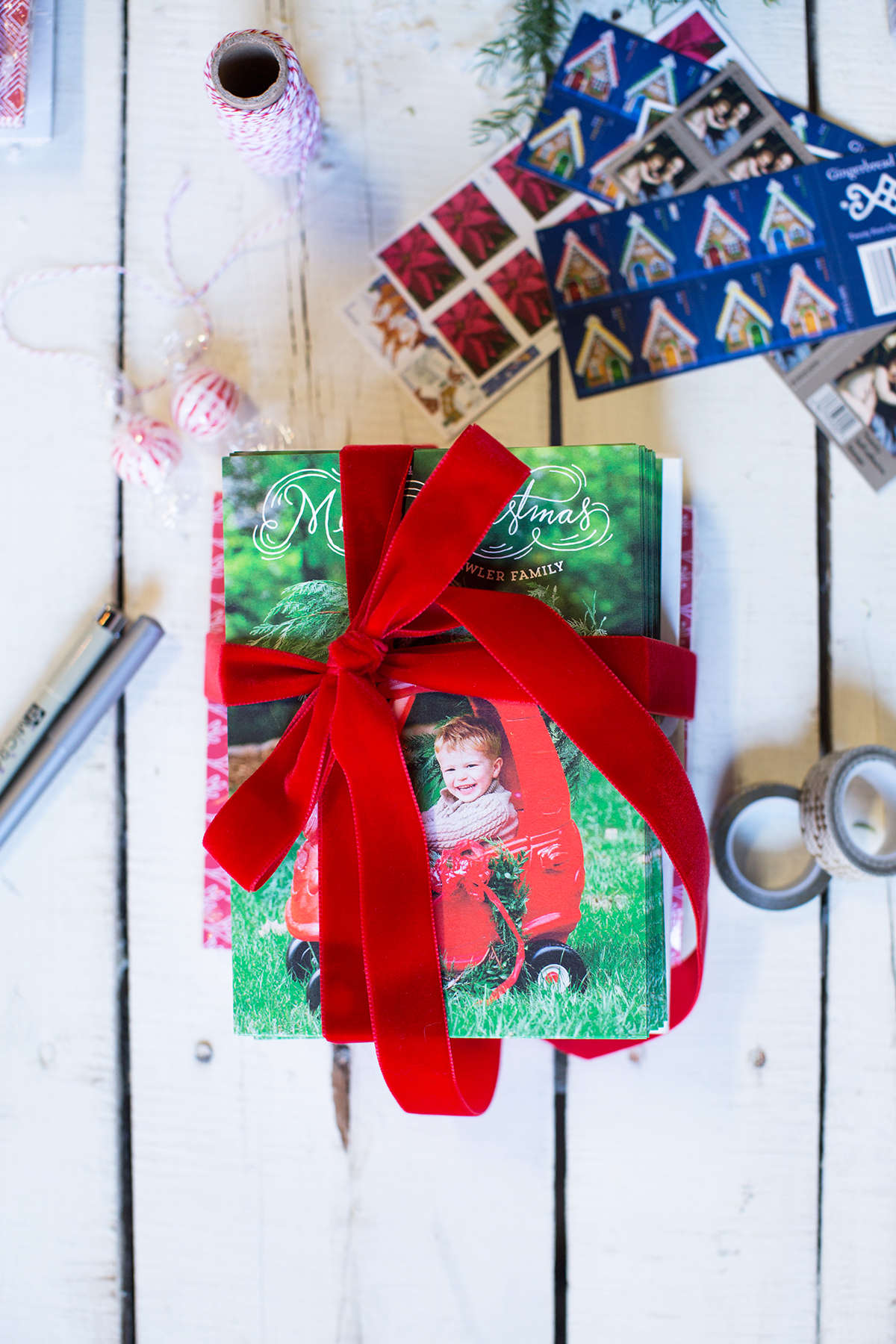 And how adorable are these cards, with the mini car and tree on top?  That velvet ribbon is also so lovely.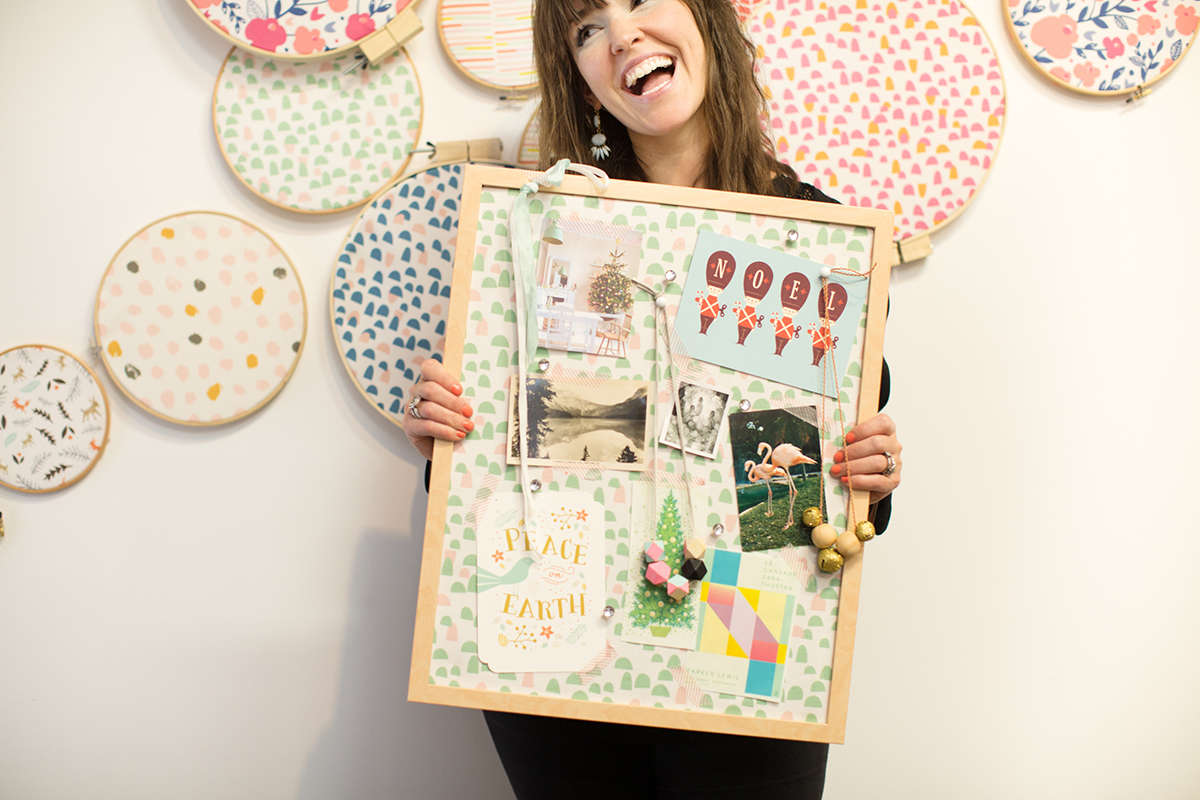 Minted now has a studio here in Atlanta, which I'm really excited about, because they will be having regular events.  I love seeing the Atlanta creative community grow!  I was able to collaborate on a workshop recently making inspiration boards from their beautiful new fabric line.  It's all so pretty, and it's hard to pick a favorite, but I do love that over the hills pattern!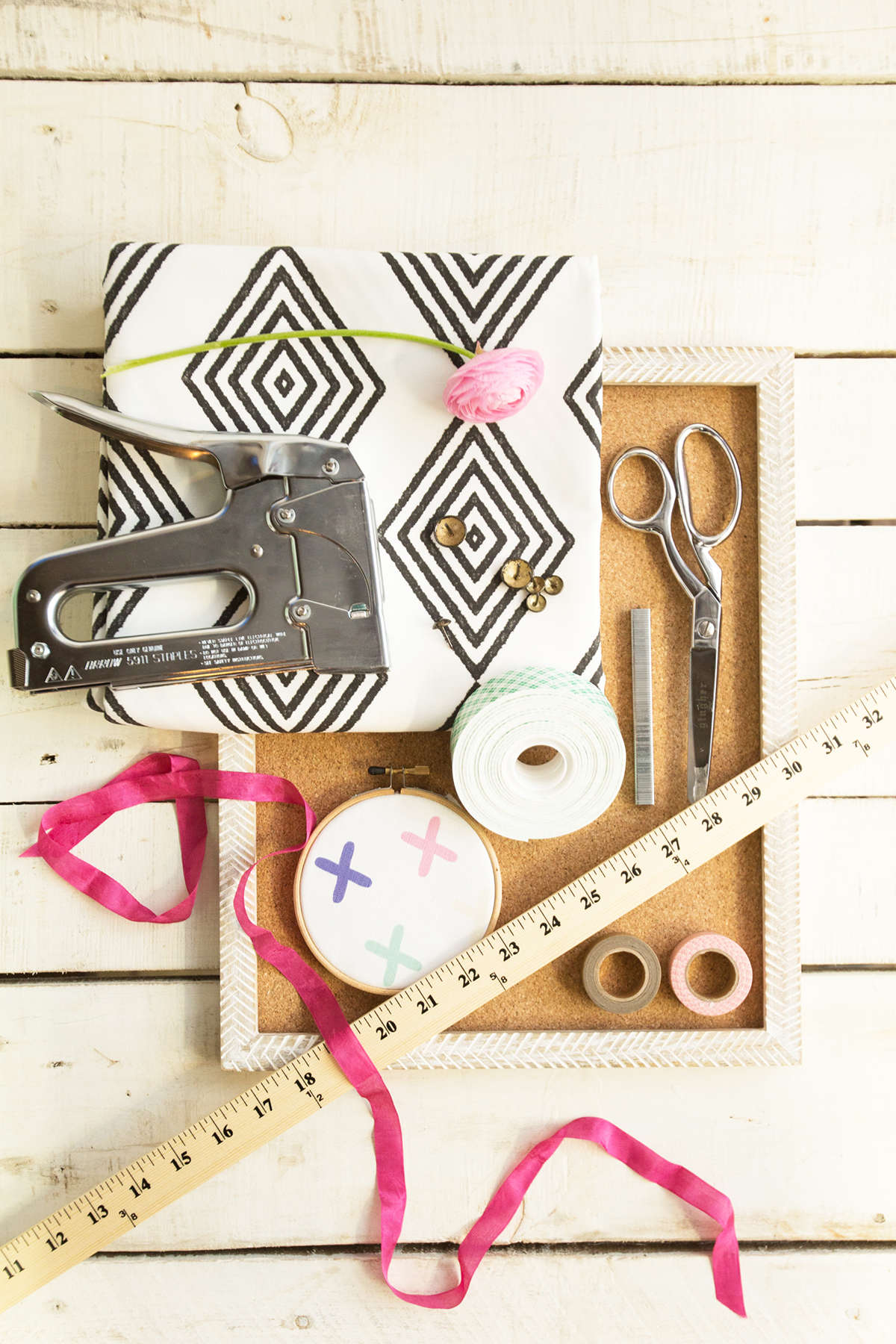 These boards were super easy to make, and turned out really cute.  They would be great for displaying Christmas cards, or bits of inspiration!  We used Minted frames, cork board, and fabric.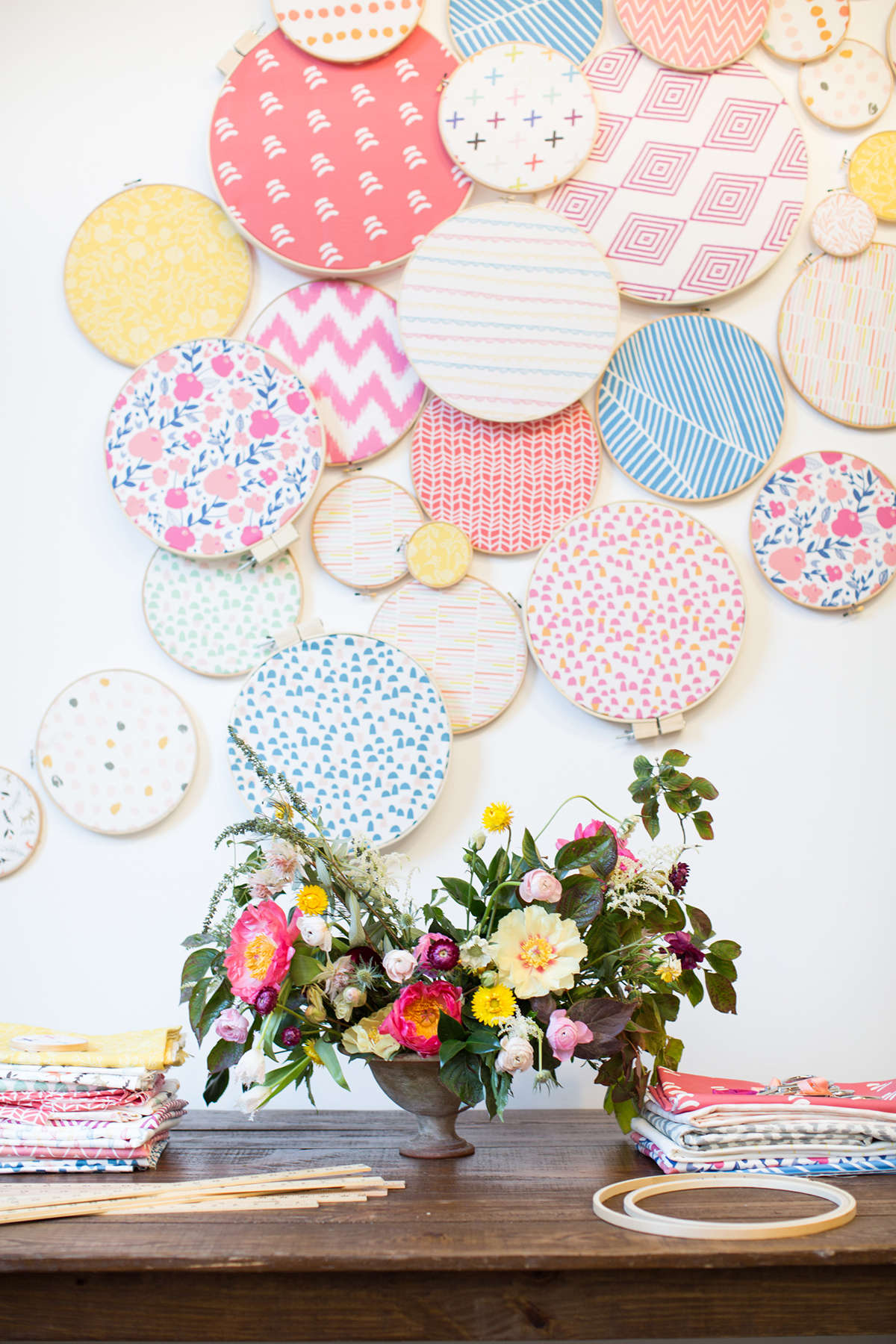 Love this display on the wall in embroidery hoops!  Sweet Krista of Blue Eyed Yonder provided all the vintage furniture goodness, and Meredith of Amy Osaba created the drool-worth florals.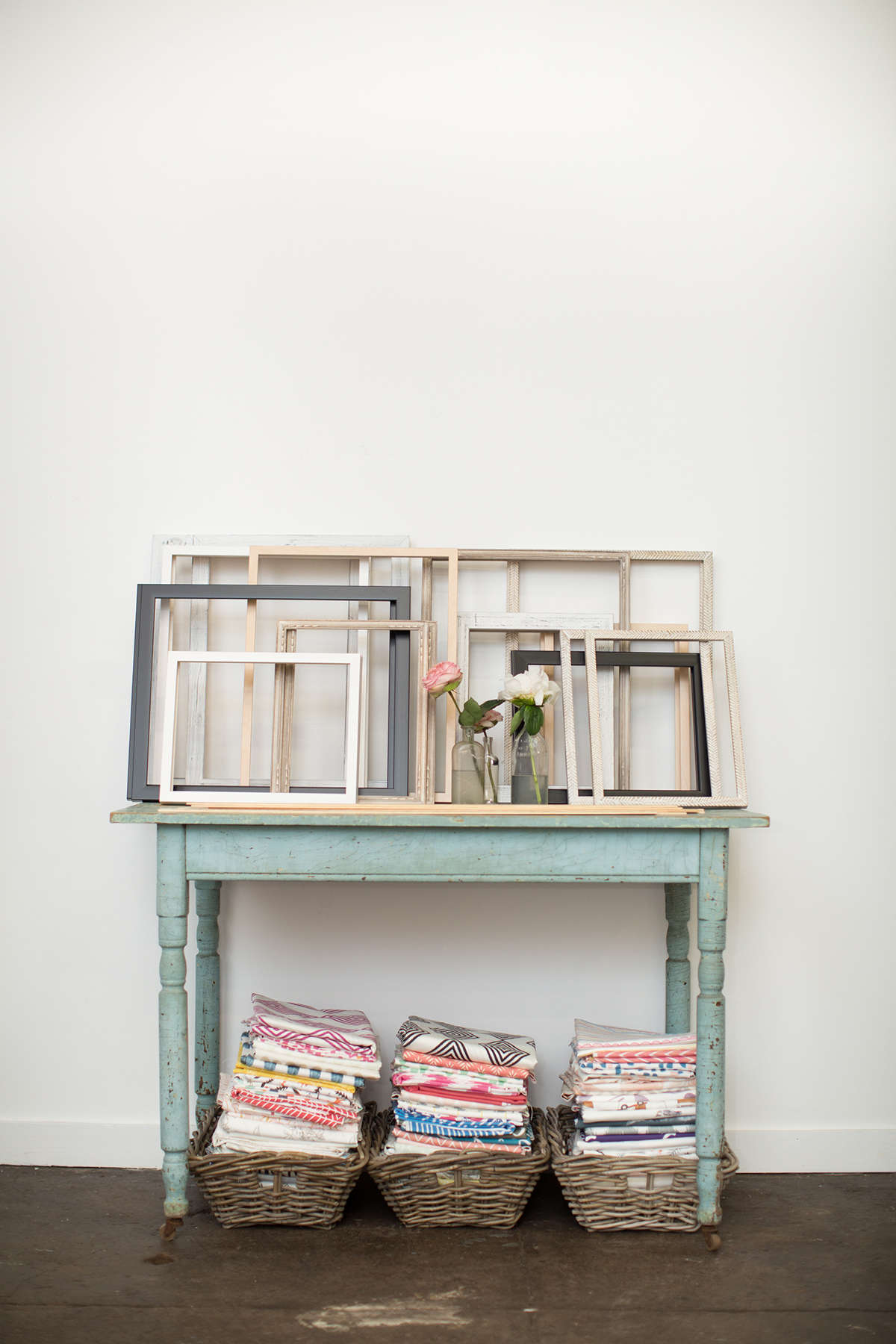 It was such a fun night, and I'm looking forward to more events in the Minted space!  Don't forget to enter the giveaway by leaving a comment below!!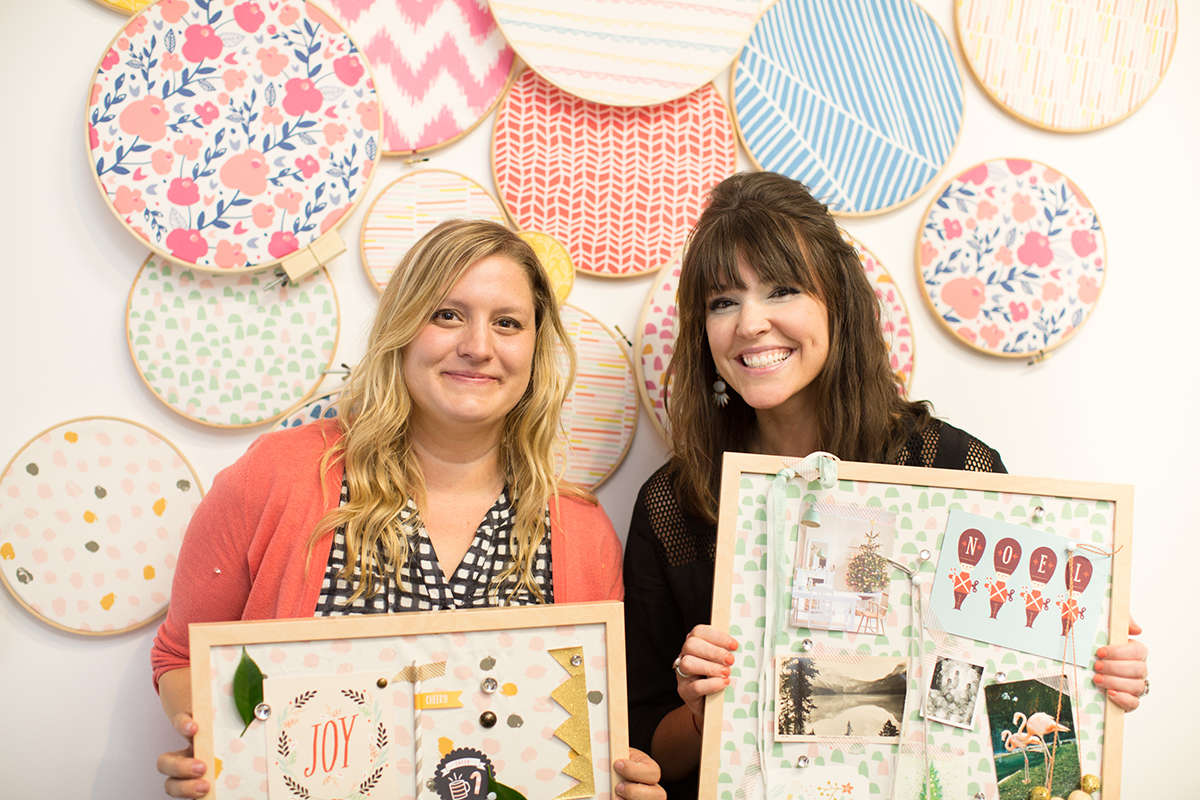 (Pictured with my talented and awesome friend Alea!)