DIY Thanksgiving Table Decor with Astrobrights
Friday, November 14, 2014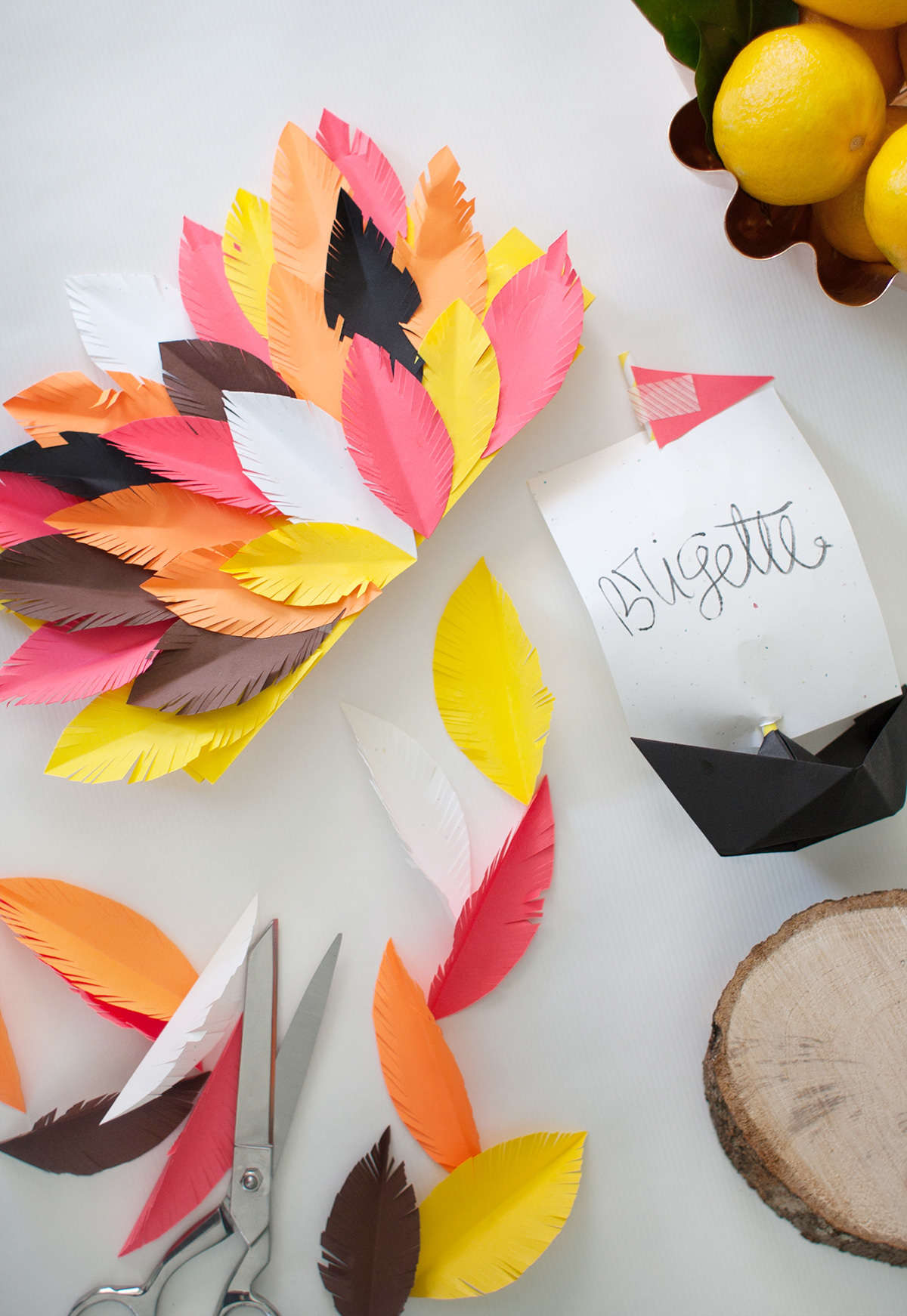 This week, I have been featuring inspiration on how to brighten up your Thanksgiving table with Astrobrights papers, as a part of their Colorize Your Party campaign. Today, I'm sharing a few details on how to create the items from the Thanksgiving table and kids' table posts!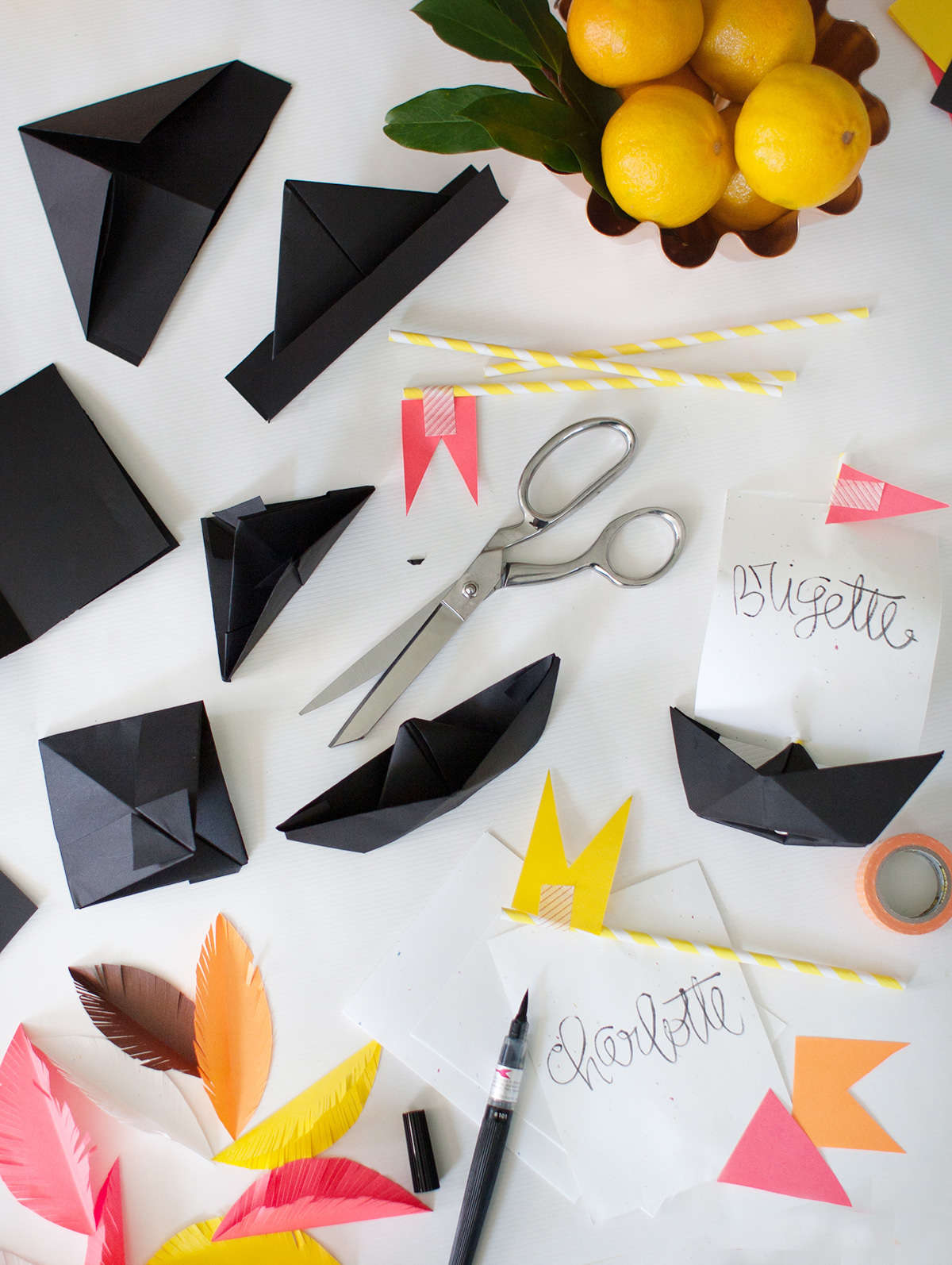 First up: Mayflower Placecards
items needed: Astrobrights papers, text weight | Straws | Washi Tape | Marker | Scissors
First, I cut down the 8.5″ x 11″ papers down a bit by trimming off 2 inches on 2 sides, making the sheets about 6.5″ x 9″. This made the boats seem more appropriately sized for the place settings. I followed these instructions to make the paper boats, and I think this would be a really fun project with kids who are a little older. Next, snip off the tip of the boat (as shown above) for the straw. For the sails, I folded the white paper in half vertically, and then horizontally and cut along the folds, getting 4 sails per sheet of paper. Cut a small slit in the top and the bottom so you can slip it over the straw. Write the name on the sail (I like these brush markers!) and assemble the straw, sail and boat together. Lastly, cut out a little flag and attach it with wash tape.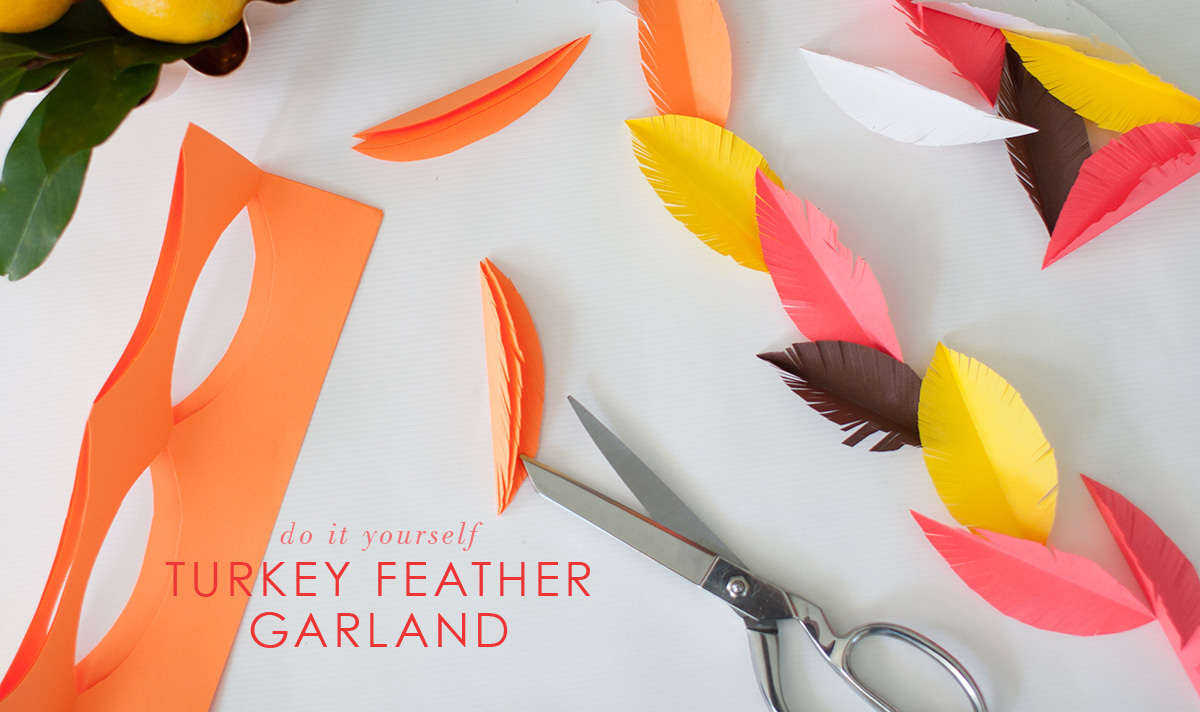 To make the feather garland from this post, I just folded the paper vertically twice (if you use text weight paper, you can cut three sheets at a time) and then cut out leaf shapes, as shown above. Feather the edges with scissors, and then stitch them together.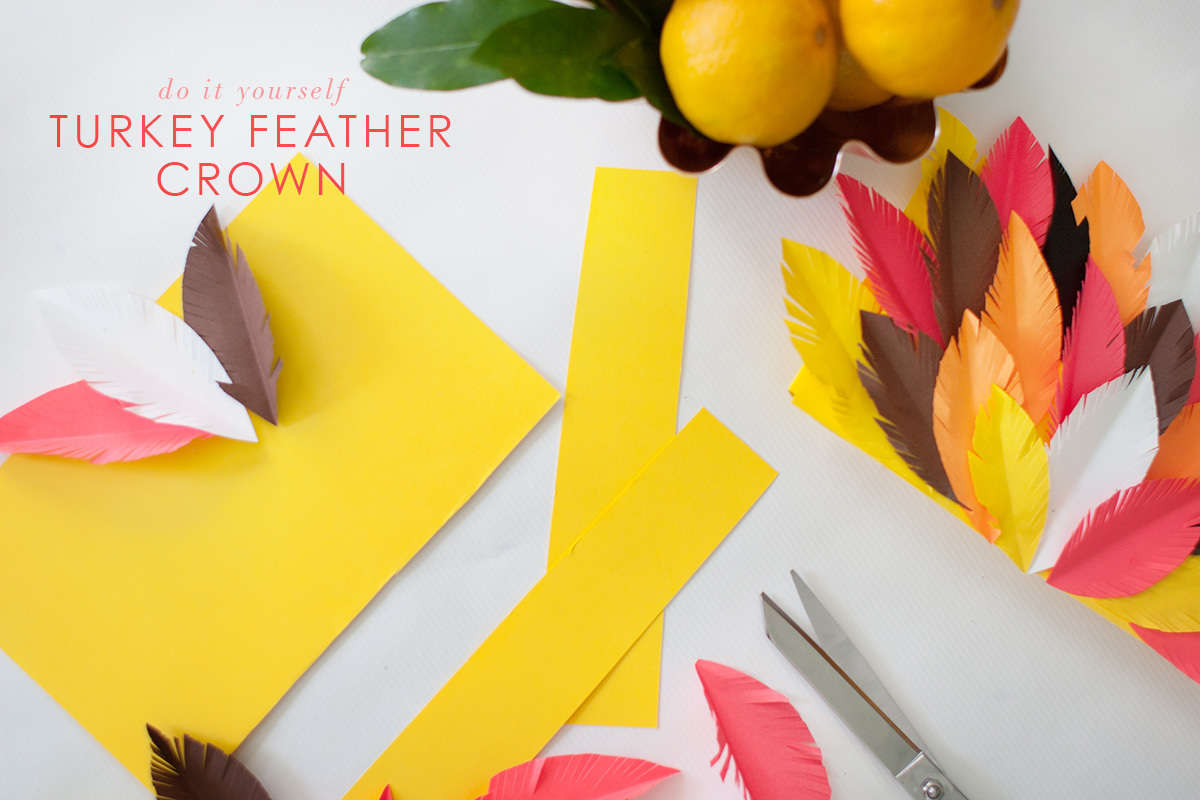 To make the turkey feather crowns used at the kids' table, fold a sheet of paper (card stock weight works best for this!) in half vertically and cut along the fold. Then cut out two more strips about 2″ wide. Cut out more feathers and attach them to the larger piece with double stick tape. I also used the double stick tape to attach the smaller pieces to go around the girls' heads, but staples would be a bit more secure.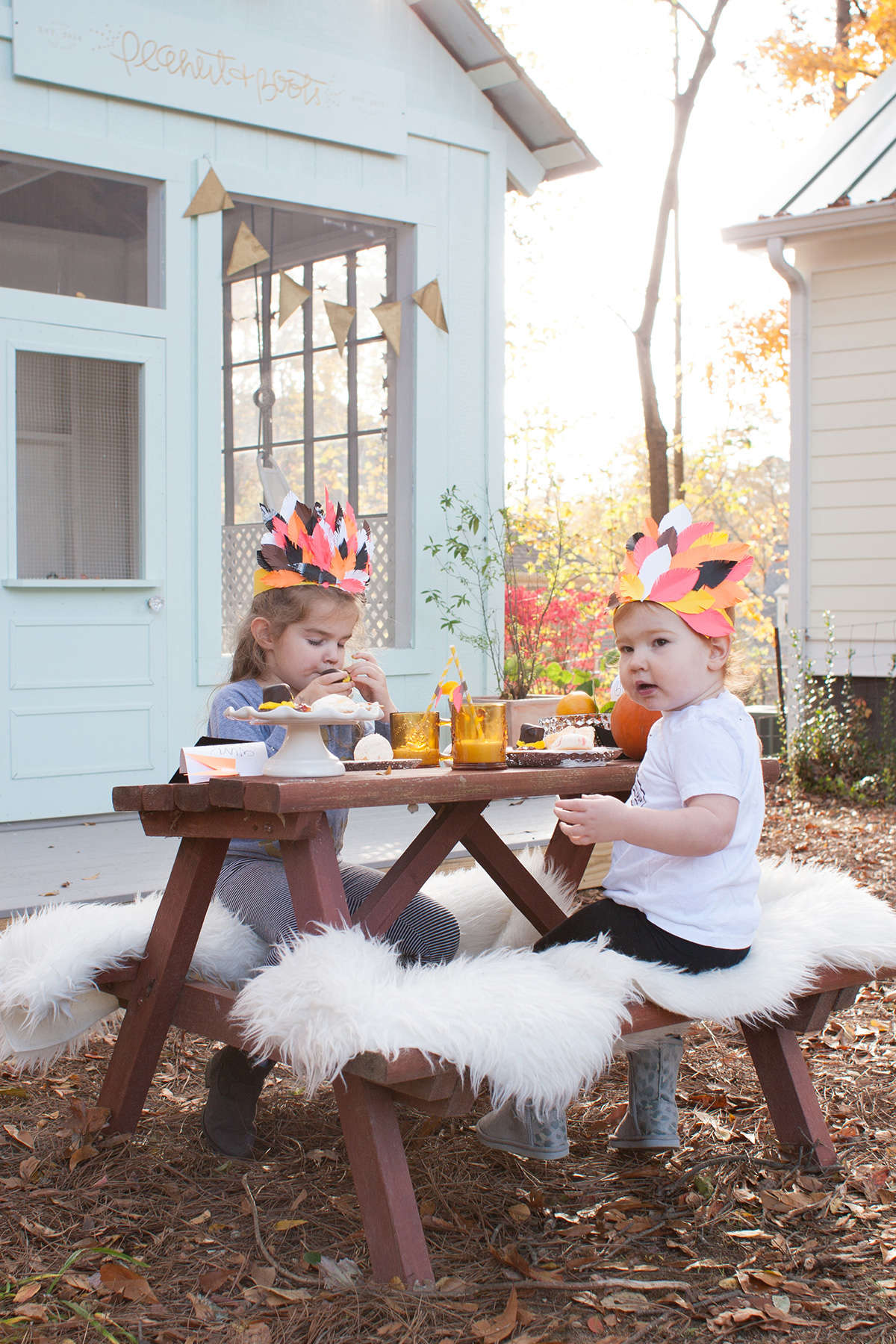 There you have it! Hope you are inspired as you plan to celebrate Thanksgiving! This was such a fun and easy way to add some color!
Thank you so much to Astrobrights for sponsoring this post. I love getting to work with brands that inspire creativity so I can provide fresh and beautiful content on Lay Baby Lay!