end of the year luau party
Thursday, June 2, 2016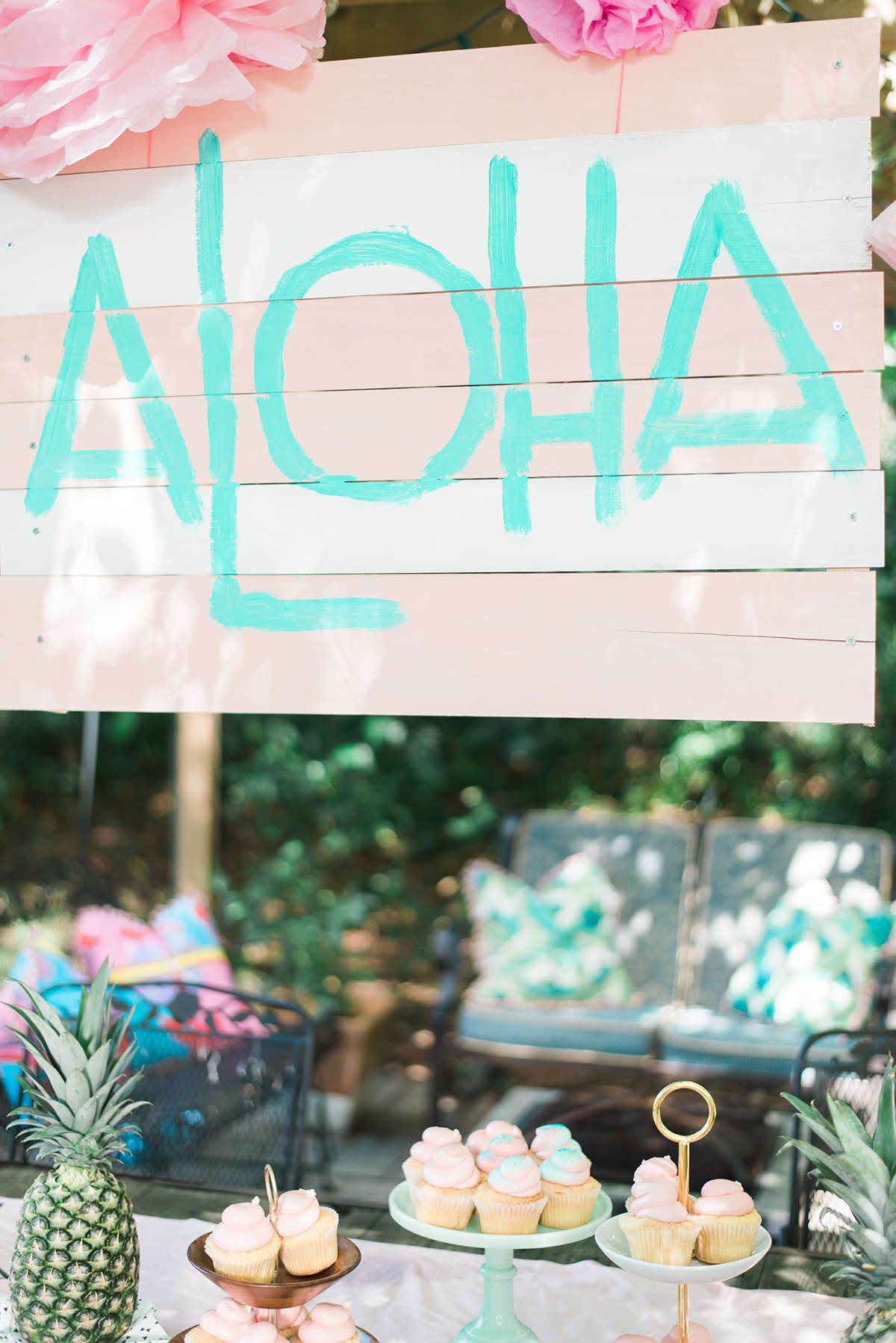 Since Vivi just finished up pre-k, my friend Alea and I hosted a little luau for our girls' class as they will all be scattering to different places and schools for kindergarten next year. It's so fun to get to throw a party in the spring (usually I'm doing them in late fall/winter for my girls' birthdays) and it was so nice for everything to be sunshiny and green! (all photos by Alea Moore Photography!)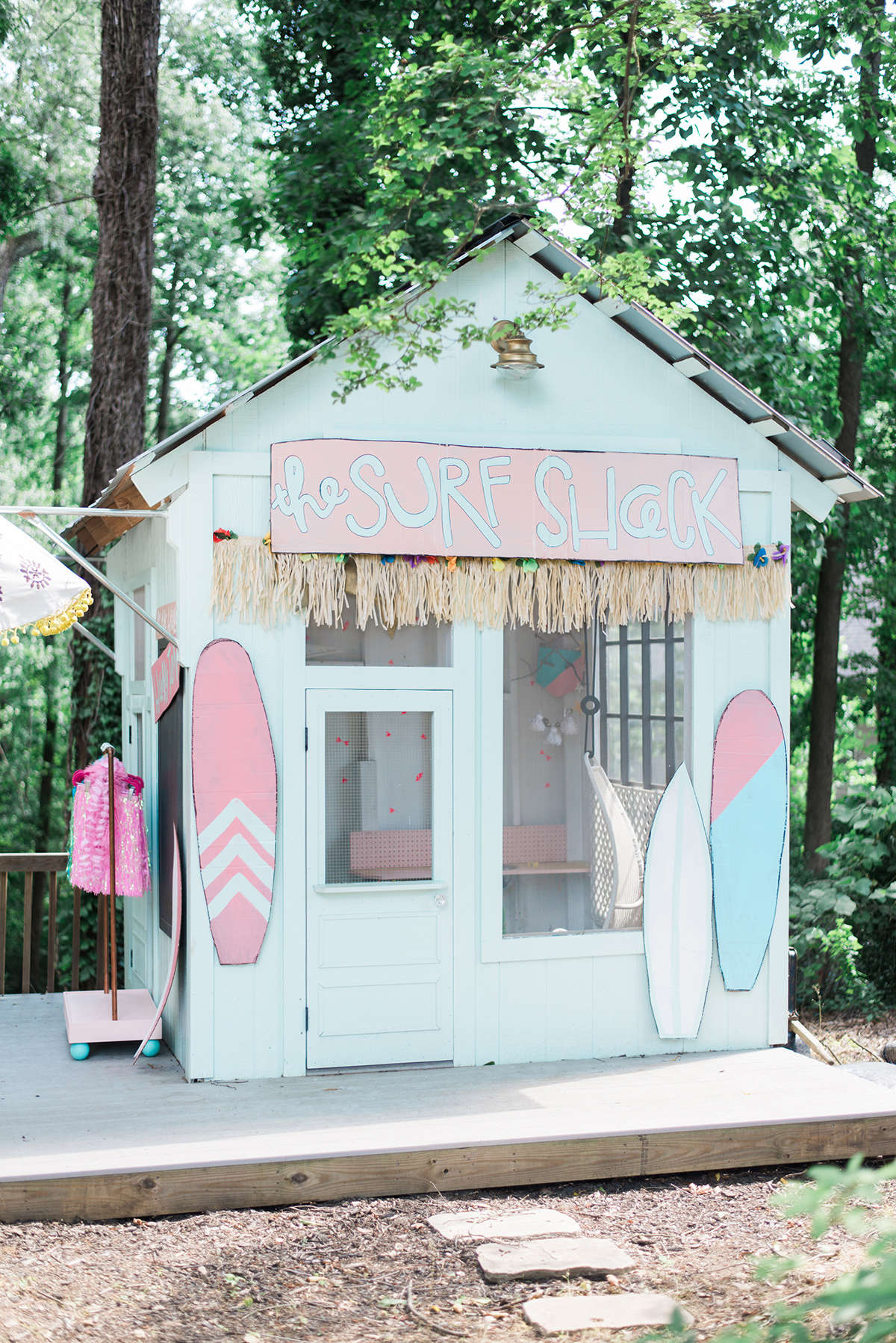 We kept things pretty simple, but bright. I painted some surfboards and signage on some cardboard I had stashed, and hung them on the playhouse to turn it into a little surf shack.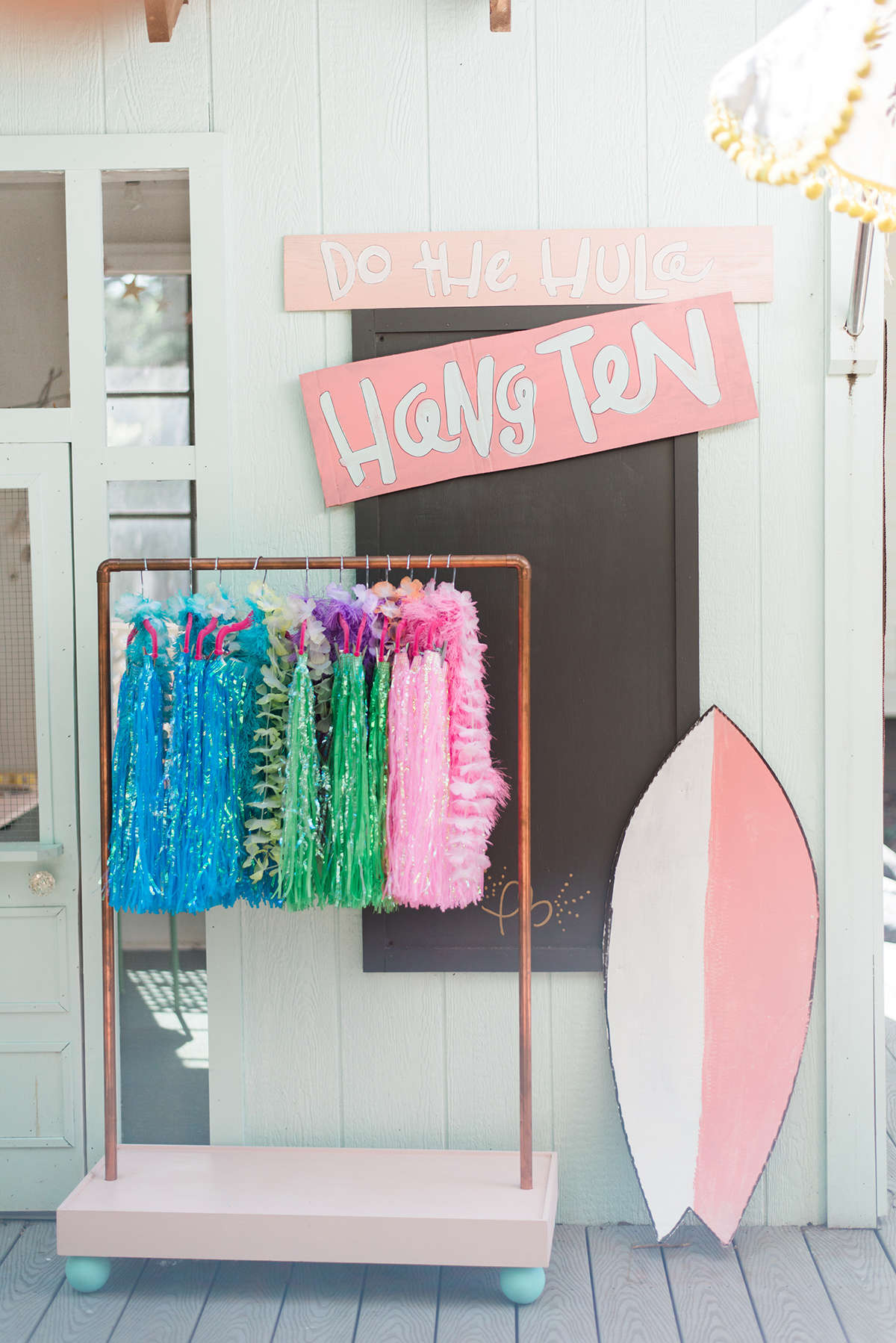 I pulled out the girls' dress up rack and loaded it with hula skirts and leis for the kids to wear.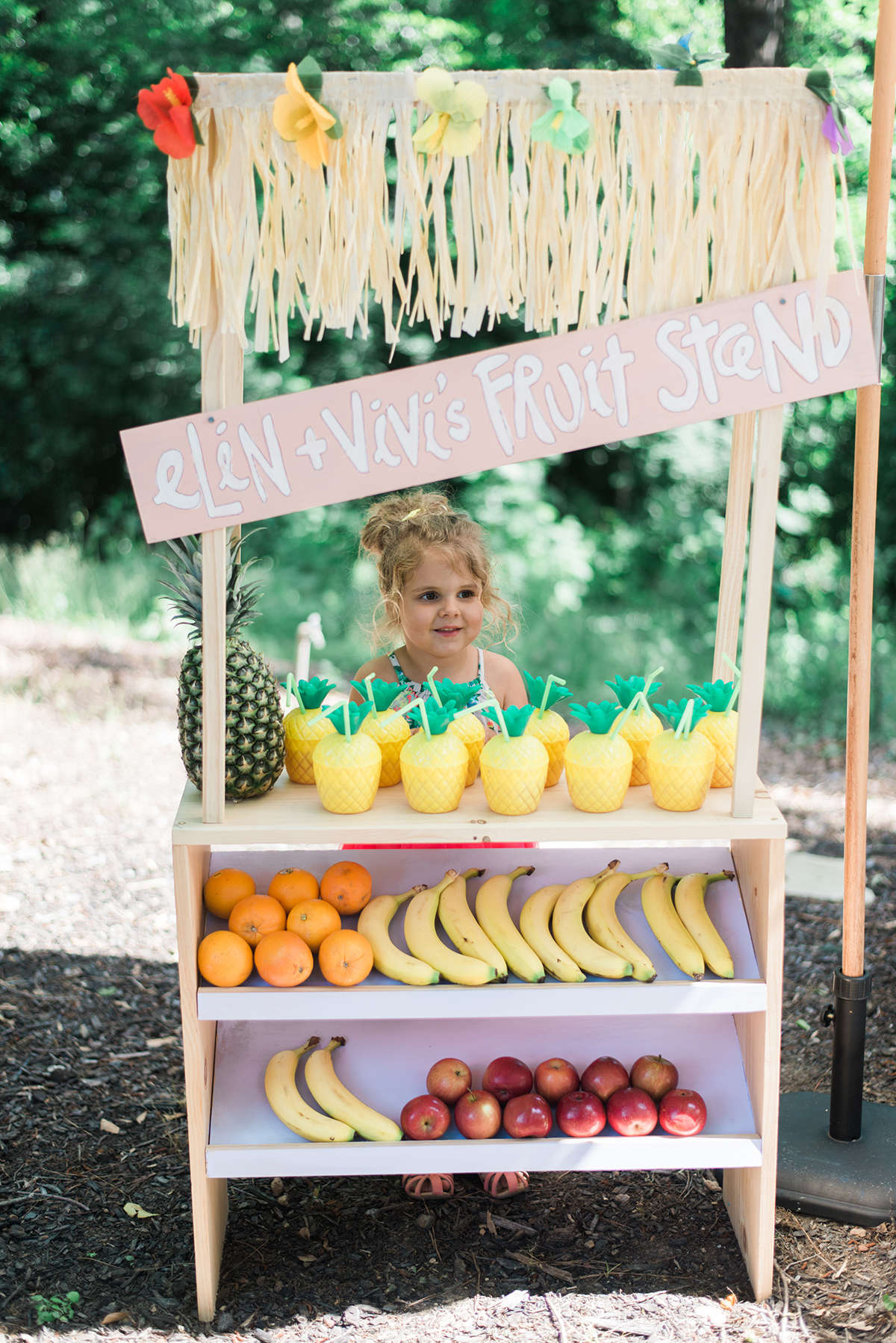 We also put the little grocery stand out and filled it with fruit for snacks and pineapple cups (similar here) with juice (the kids loved those, and also loved playing with the fruit stand!). It was so cute!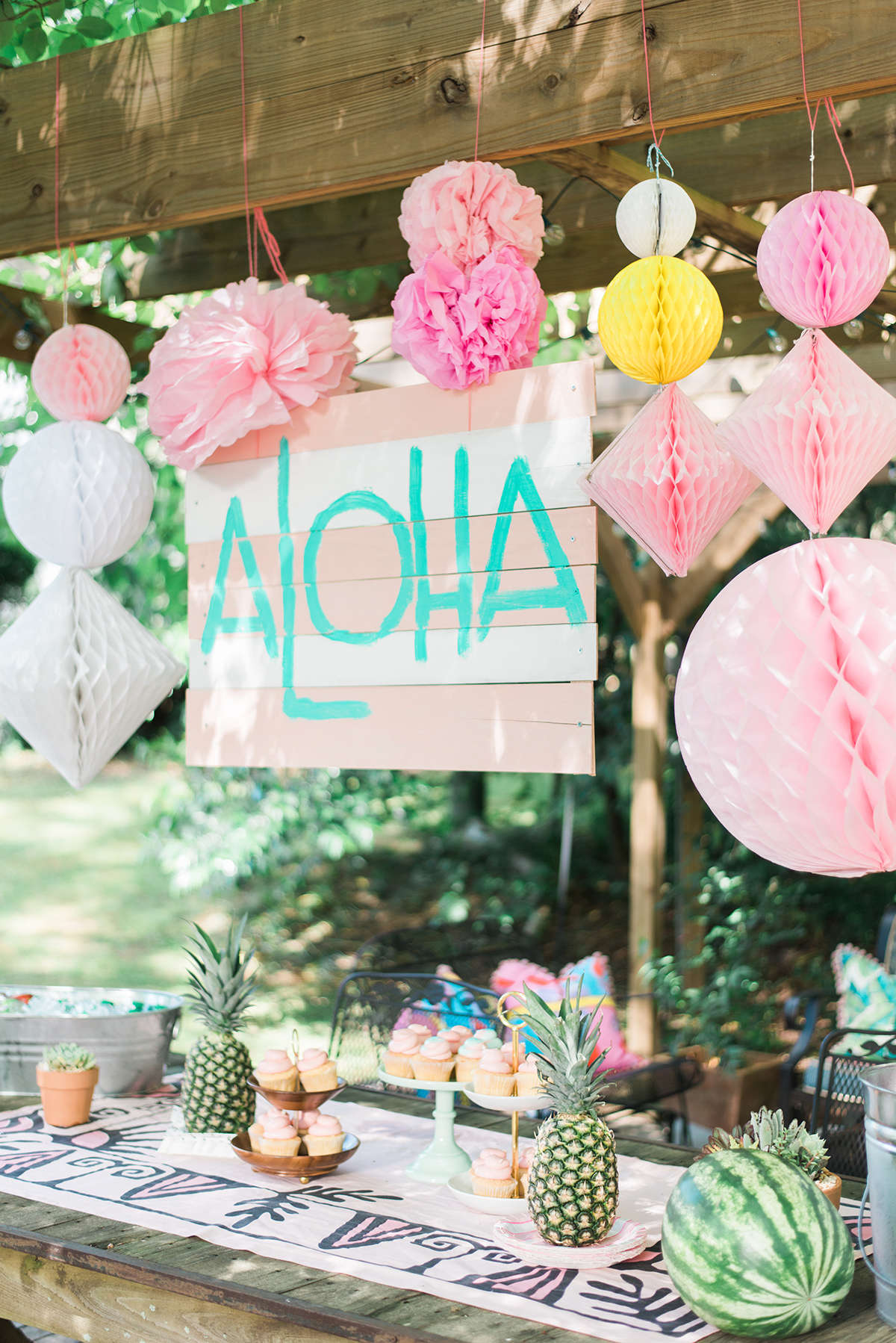 We also had the obligatory cupcakes, and ordered Hawaiian pizza, too. I have a good stash of those honeycombs from past parties, so it's fun to have them on hand to pull out for some quick party decor. I painted a few planks and screwed them together for the sign, and then painted "aloha" on it with a thick brush for a fun centerpiece.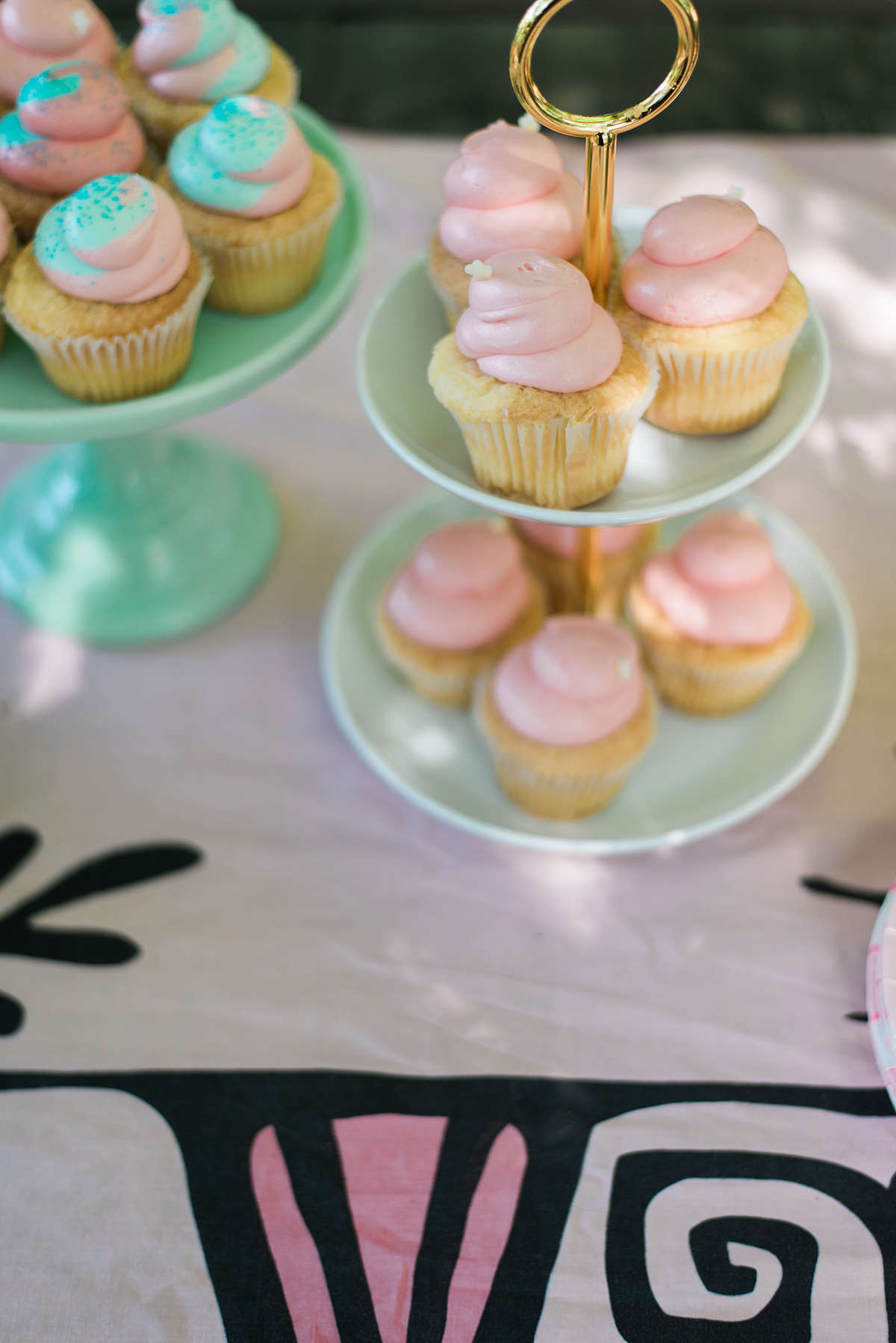 We pulled out the surf 'n slide, and the kids had a blast.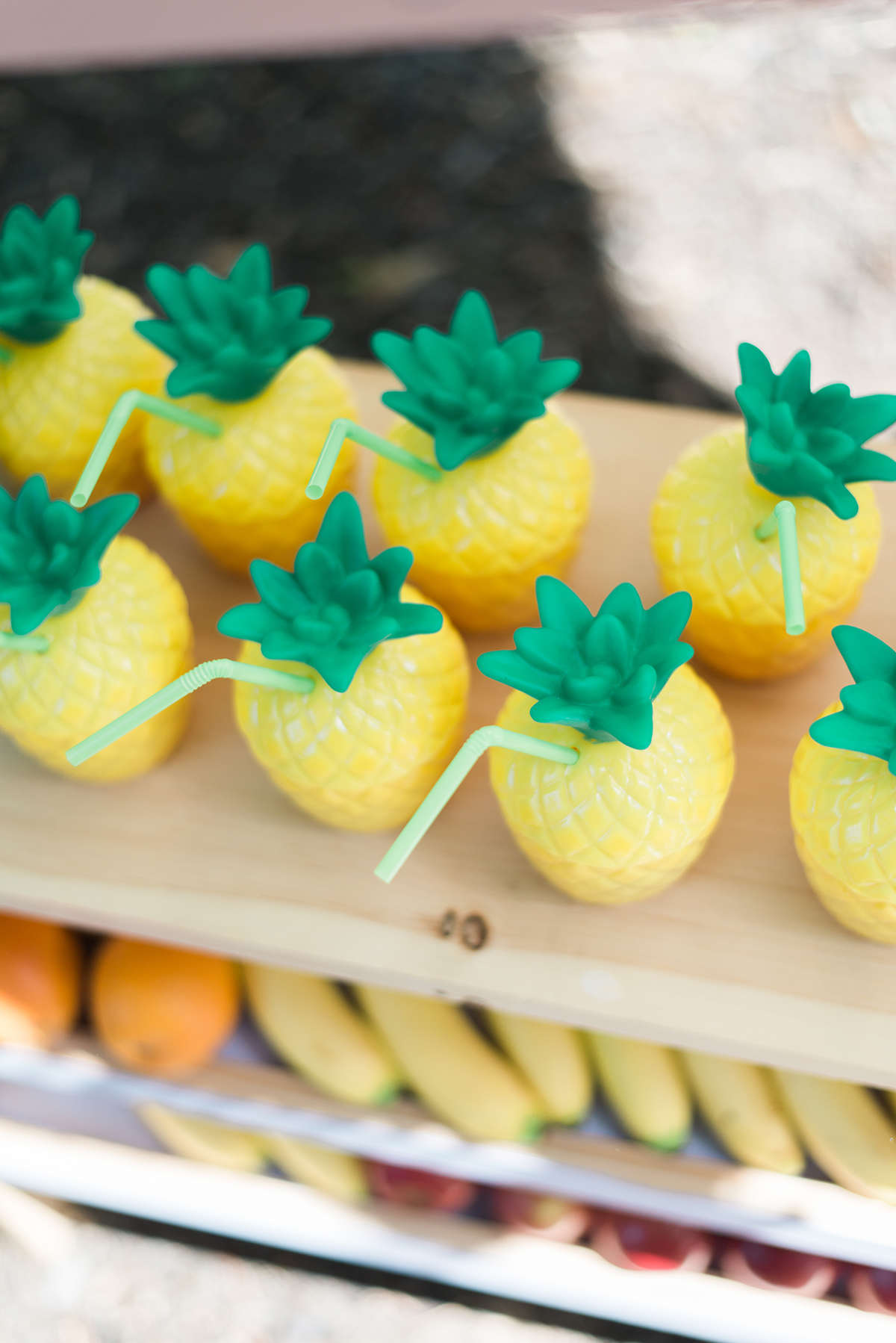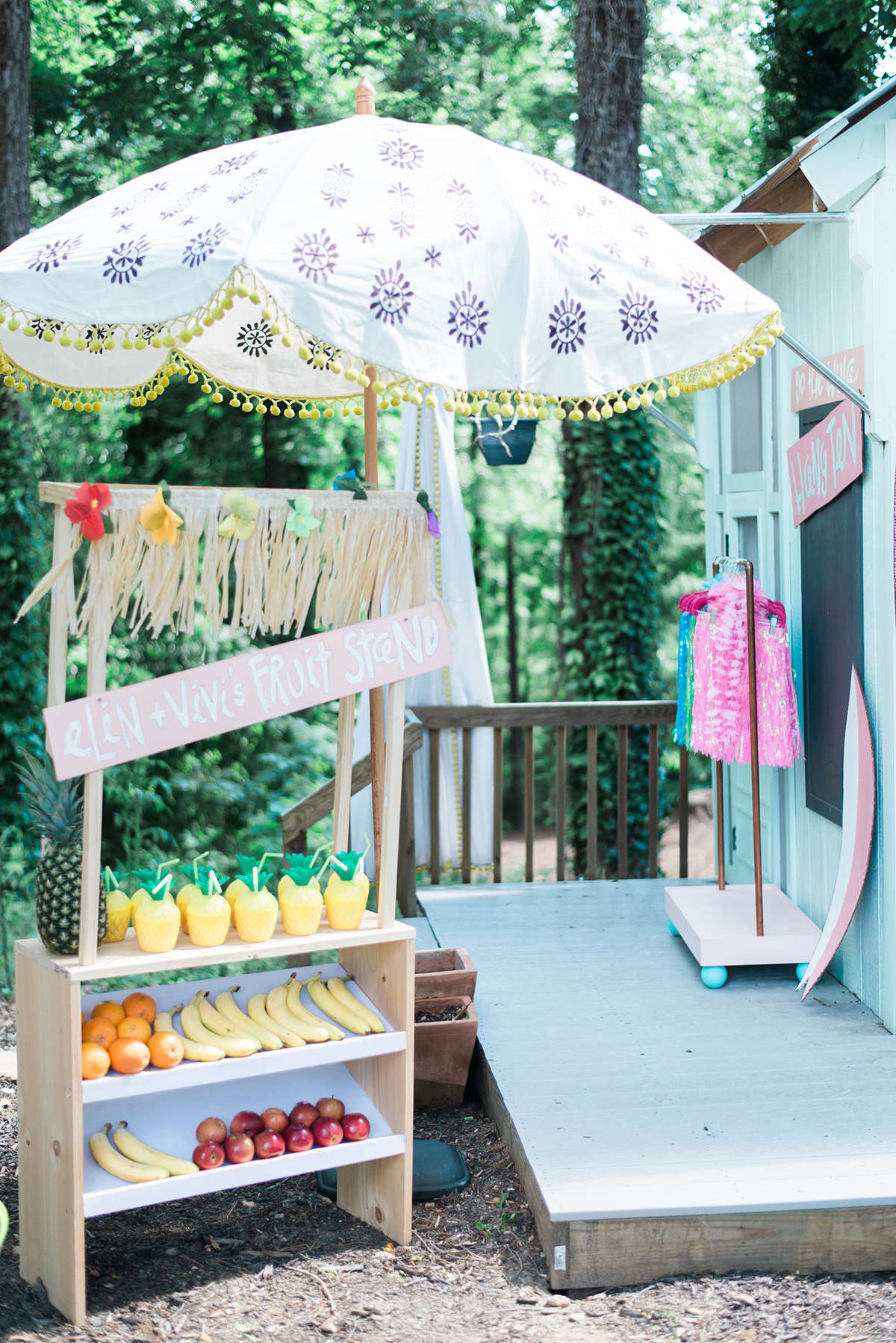 That umbrella is a couple of years old, but it came in handy and added some great shade!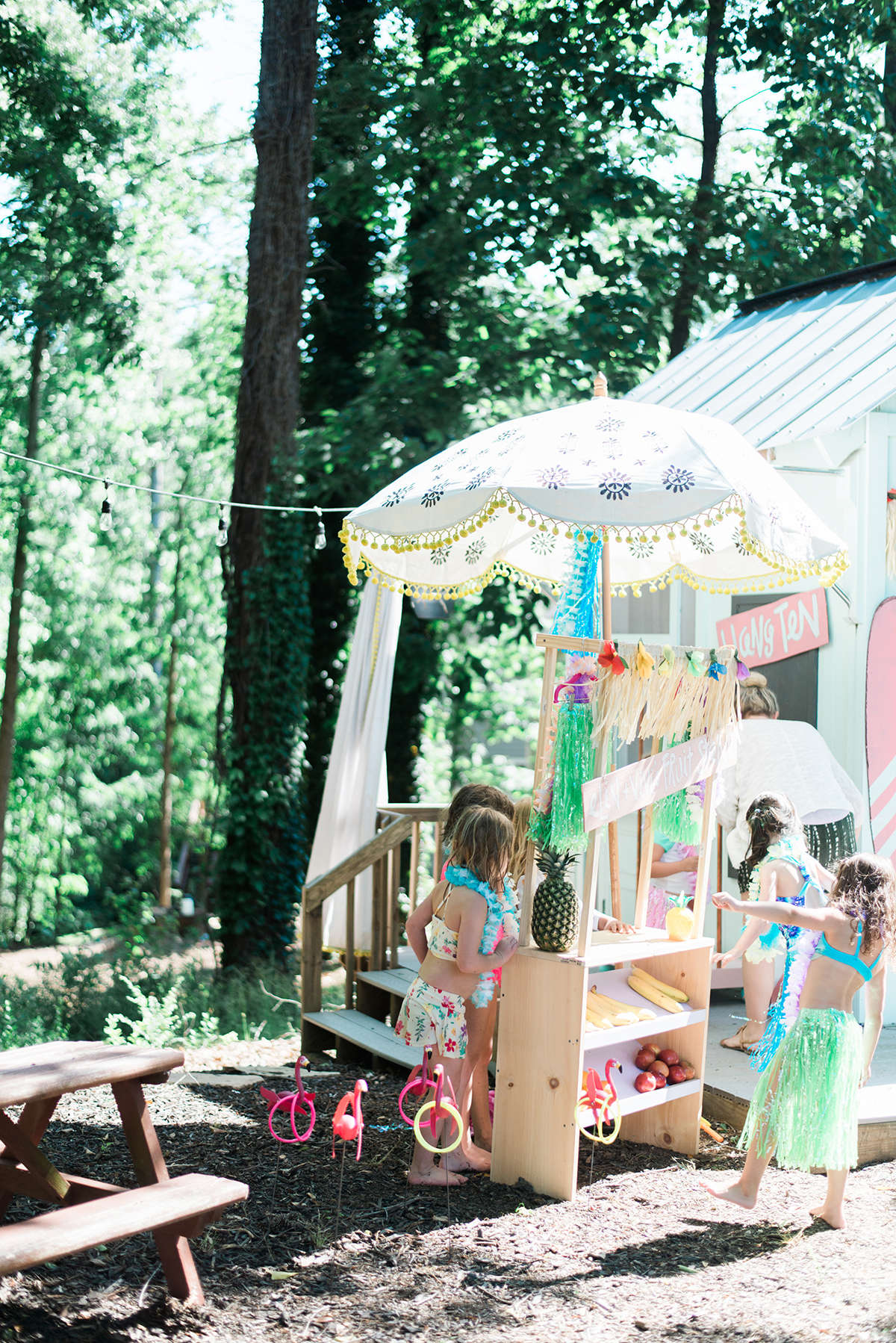 Aren't they so cute playing "fruit stand"?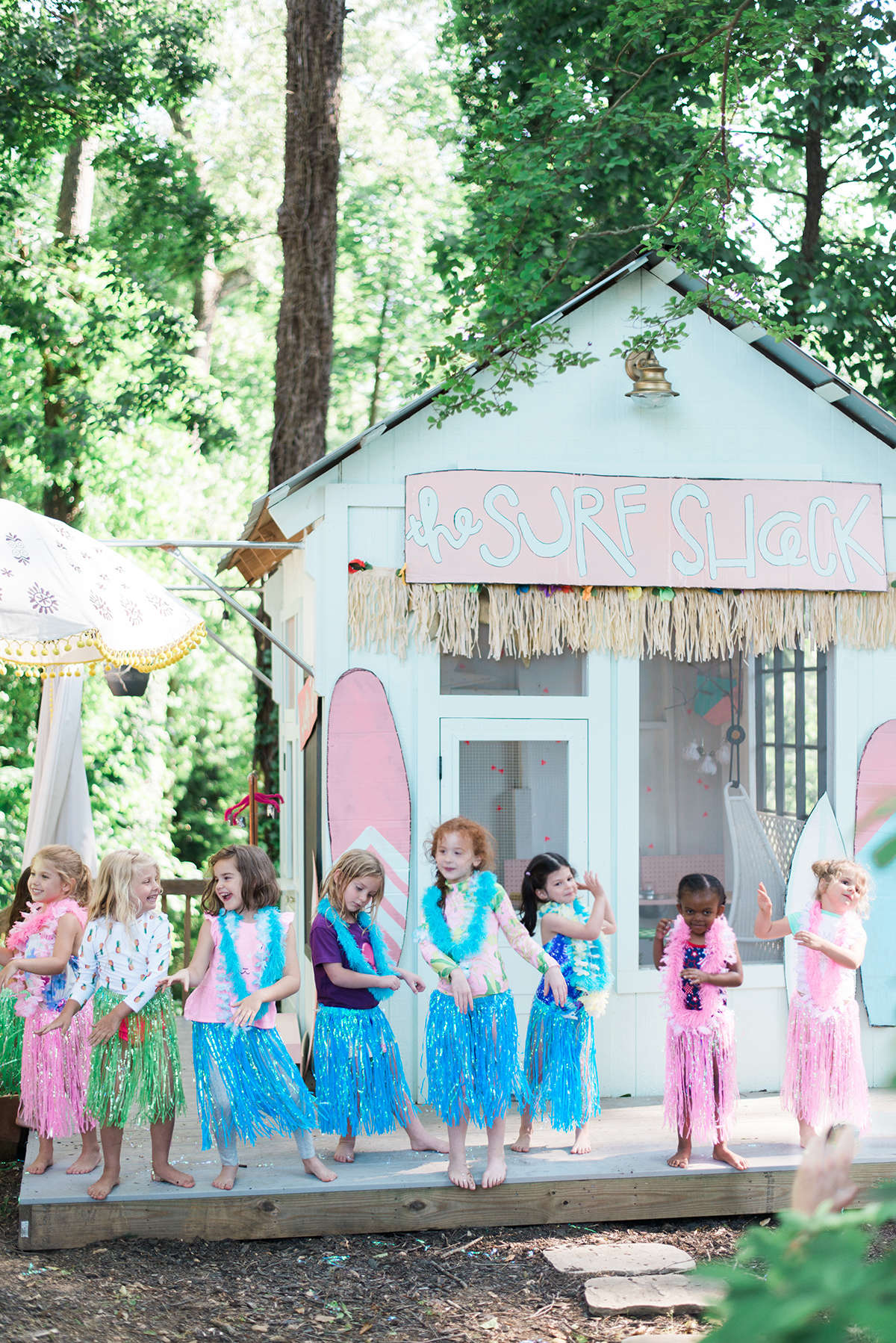 To finish off the afternoon, they did a little hula, which was definitely the highlight of the afternoon! I had planned to do a few fun games, but sometimes, you just have to keep things simple! It was a really sweet afternoon, and the perfect way to end the school year, as these precious kiddos head off to "big school."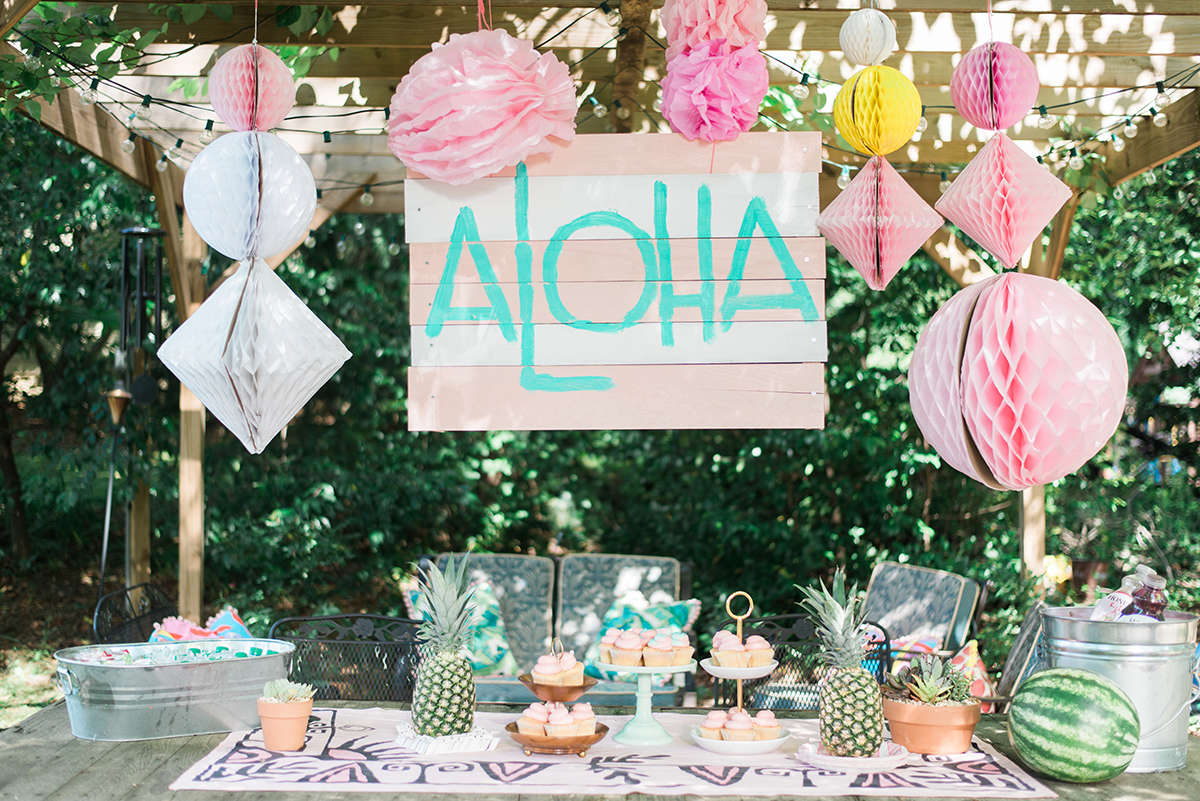 7 responses to "end of the year luau party"