fine feathered little friend
Friday, March 21, 2014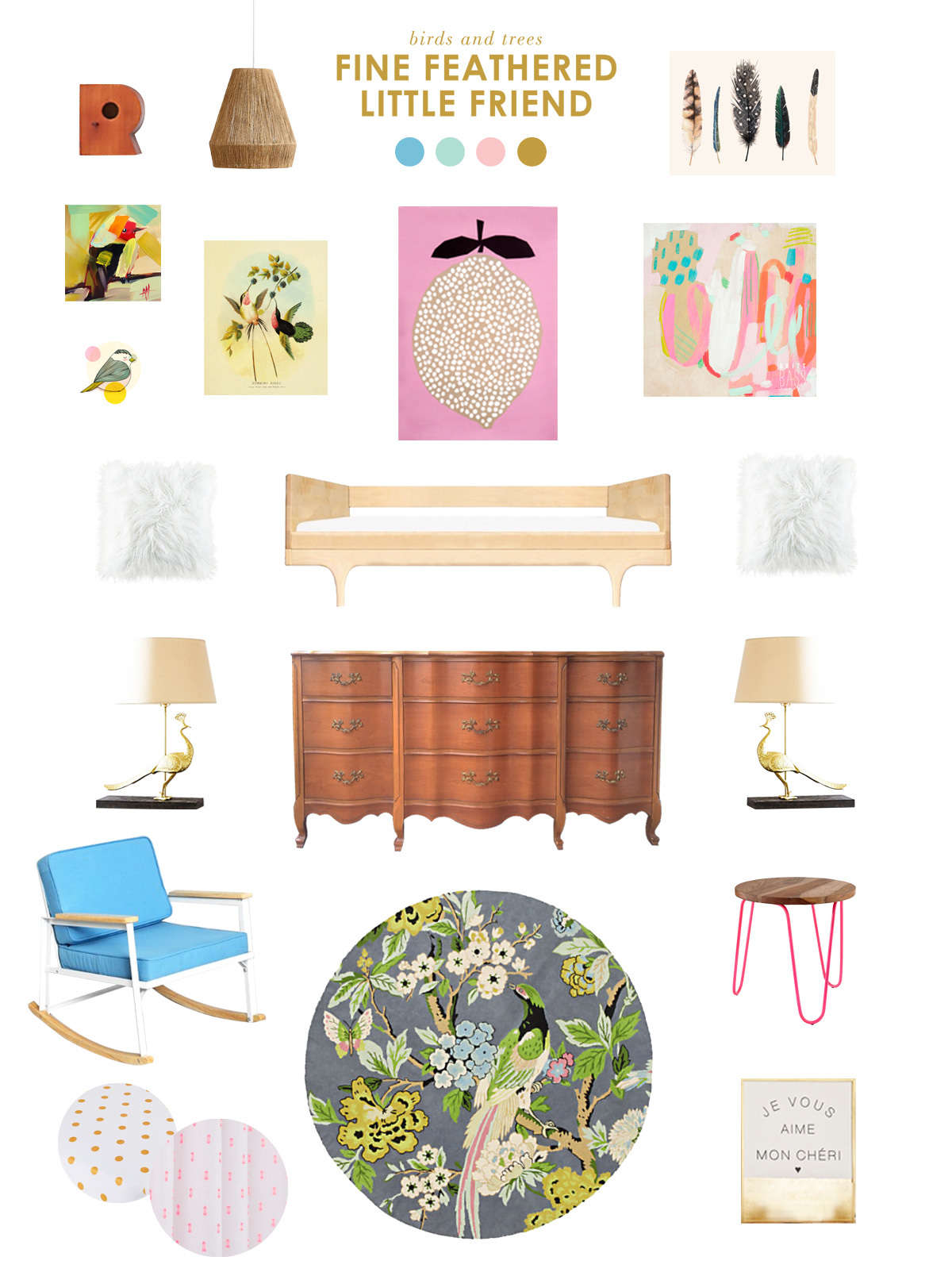 Some feathered inspiration for today. Love that gorgeous rug!
A few fun links for Friday, too:
How awesome are these potty training charts from Hello Lucky? There is a girl version and a boy version (hilarious!!). Perfect for when you are on the potty train wreck.
Love these new zebra crib sheets.
I was happy to recently find one of my favorite shops again (she left etsy and I couldn't find her!). She makes the cutest little animals and often does sales on instagram. The bunnies are ridiculous and perfect for Easter.
Chip bought me this adorable edition of Alice in Wonderland (love Mr. Boddington's studio!) and I've really been enjoying reading it, not to mention it's perfect on my nightstand.
One response to "fine feathered little friend"