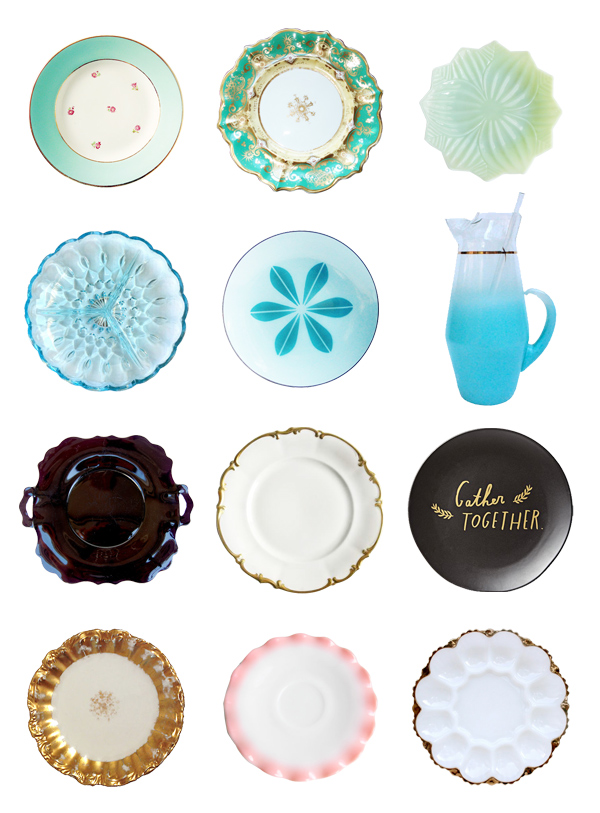 It's November!  I'm daydreaming about Christmas parties and entertaining and vintage plates.  Such a fun season!!   (Links to above plates in pink margin.)
Thanks to everyone who entered the Snuggly Ugly giveaway!!  Congratulations to Cara who is the winner!
If you fell in love with as much Darling Clementine as I did, Lindsay is offering 20% off for two days to celebrate the shop's two year anniversary!  Just enter code "dcturnstwo."
Hope everyone has a great weekend – I'll be working with Lesley on some fun Christmas surprises!