Lay Baby Lay on Society6
Friday, May 3, 2013
There is some new artwork on the Lay Baby Lay Society 6 shop! I have added the zebra prints with a Dr. Seuss quote, as well as some flamingo pairs. There are options for the zebras and flamingos on one poster (18″ x 24″) so it's a little easier to frame if you want to go that option. I think the separate panels work a little better, but I know it can be pricey to have custom framing done! I'll keep adding more artwork here and there. Be sure to check it out, and let me know if you have any requests!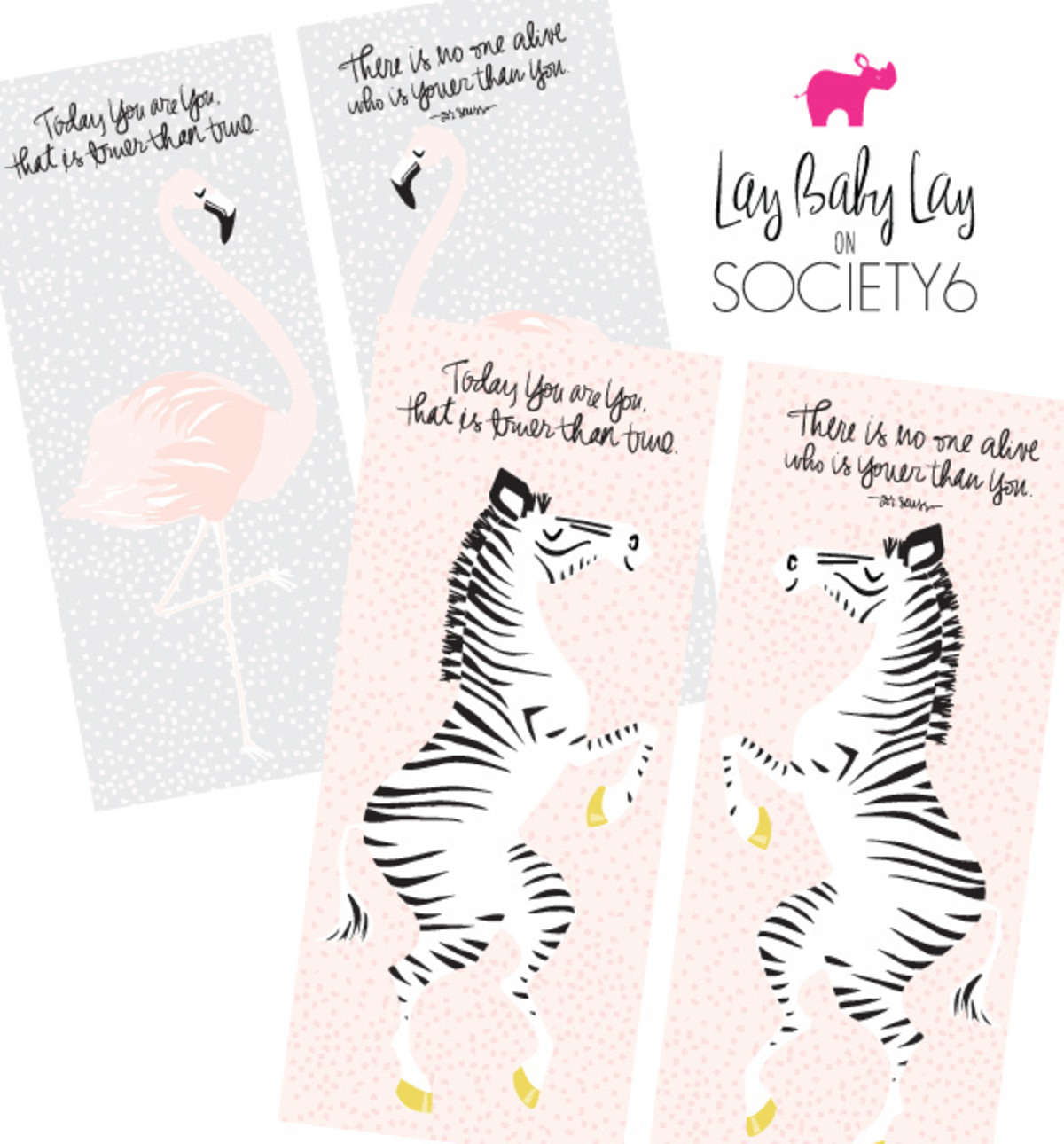 Lastly, here are a few fun favorites this week: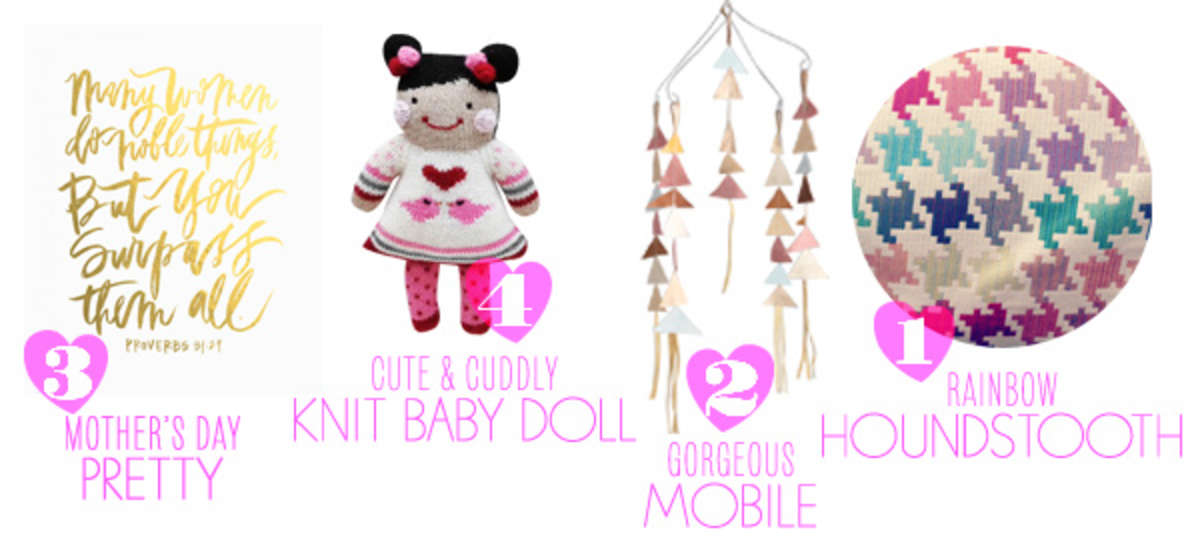 Oh My Deer Proverbs 31 print: A beautiful poster sized piece of art that would make a great mother's day gift. I recently purchased another one of her posters for our den, and it's just as beautiful in person as you would imagine.
Sophie & Lili Hand Knit Baby Dolls: Aren't these adorable? They are also 20% off until 5/4 (tomorrow) with the code KNIT20!
Leather Triangle Mobiles: These are so beautiful (I have the black and white Gigi version!). I'm trying to decide where to hang it – either over Brigette's changing table, or perhaps in my nephew's room!
Rainbow Houndstooth: I posted this on Instagram a few weeks ago, and saw it again this past week when I went back to the fabric store. All of you seemed to love it and I have gotten a few inquiries about it, so I thought I'd post the info. It's so beautiful – might have to come up with a project! I can't seem to find it on Forsyth's website anywhere, but the color way is called Ridonculous Garden (there are two colorways, but I think this is the prettiest – the other is Ridonculous Carnivale) and the number on the tag is 353101, so I'm sure if you call them (404.351.6050) they can help you find it.
Happy Weekend!!