pregnancy style 23 weeks
Wednesday, August 19, 2015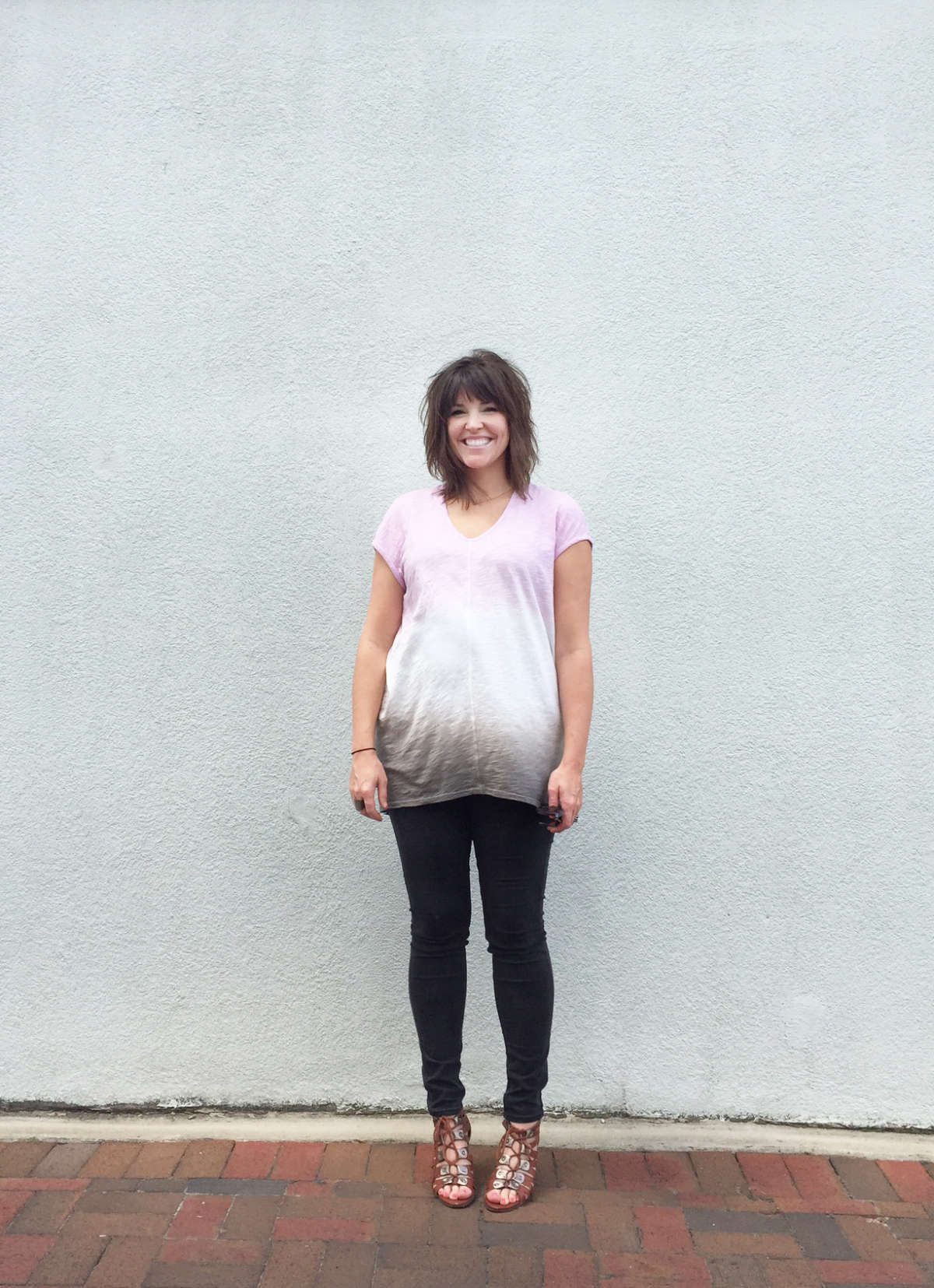 Haha, that is me, being awkward. I'm by no means good at this posing-for-outfits-thing, but I felt like maybe it was a good challenge for me to try, and also to be a little more confident about where I am. I'm 23 weeks with baby #3, and find myself feeling much more, well, not like myself this time around. I joke quietly to myself that I mostly carry my babies in my hips. It seems that is where all the weight goes initially (and then distributes more of it just all around, of course!) and then I feel like when I get a bump, it just sort of all blends together and I look more like I have just gained a good bit of weight than just having a cute bump. I think I ask Chip every other day "do you think I look pregnant or just chubby?"
It also isn't super easy when you see other pregnant mamas who appear to be in better shape, form, weight, what have you. But as we all know, comparison will get you nowhere. I loved reading Alison's post about this same topic, because I honestly relate to much of what she said.
Sometimes it's hard to say all that when I feel so grateful for the gift of a new little person in our family, and when I know that others would give so much to feel really squishy for 9 months, but that doesn't necessarily make it easier to completely embrace it when the way you look and feel doesn't always line up with the way you think it should in your head.
I just say this in hopes that if others of you feel the same way, you are encouraged. It's not always easy to feel cute and light on your feet when pregnant, but it's good to find ways to feel like yourself if you can throughout all the hormonal, emotional, and physical changes.
I wanted to share I found these jeans (pictured above) that I just love. You can't beat the price, and while I really wanted a pair without a panel, I'm ok with spending $35 for a pair that fits really well and compromising a little. I just couldn't swing for a designer pair. I think I'm going to go back and get another color. I've had them for two weeks now, which I feel like is a fair amount of time to say they are great; I've done quite a bit of crawling around with toddlers, sitting cross legged on the floor to read books, and in general moving around to affirm that they hold their shape really well and don't stretch out in the knees and seat. The panel is also not as huge as others, and it's more of a soft knit material than a shiny pantyhose like material (?) that I've seen on others. I'm not constantly tugging on them and pulling them up.
I was also excited to find that top at Anthropologie. It's so comfortable, and I love the length. I feel like it's a win when I find non-maternity tops that fit well, because I think I'll wear them post-baby and I also just feel more like myself.
So that's that. Just wanted to share a little slice of right now!
3 responses to "pregnancy style 23 weeks"