heather's neutral nursery
Friday, June 22, 2012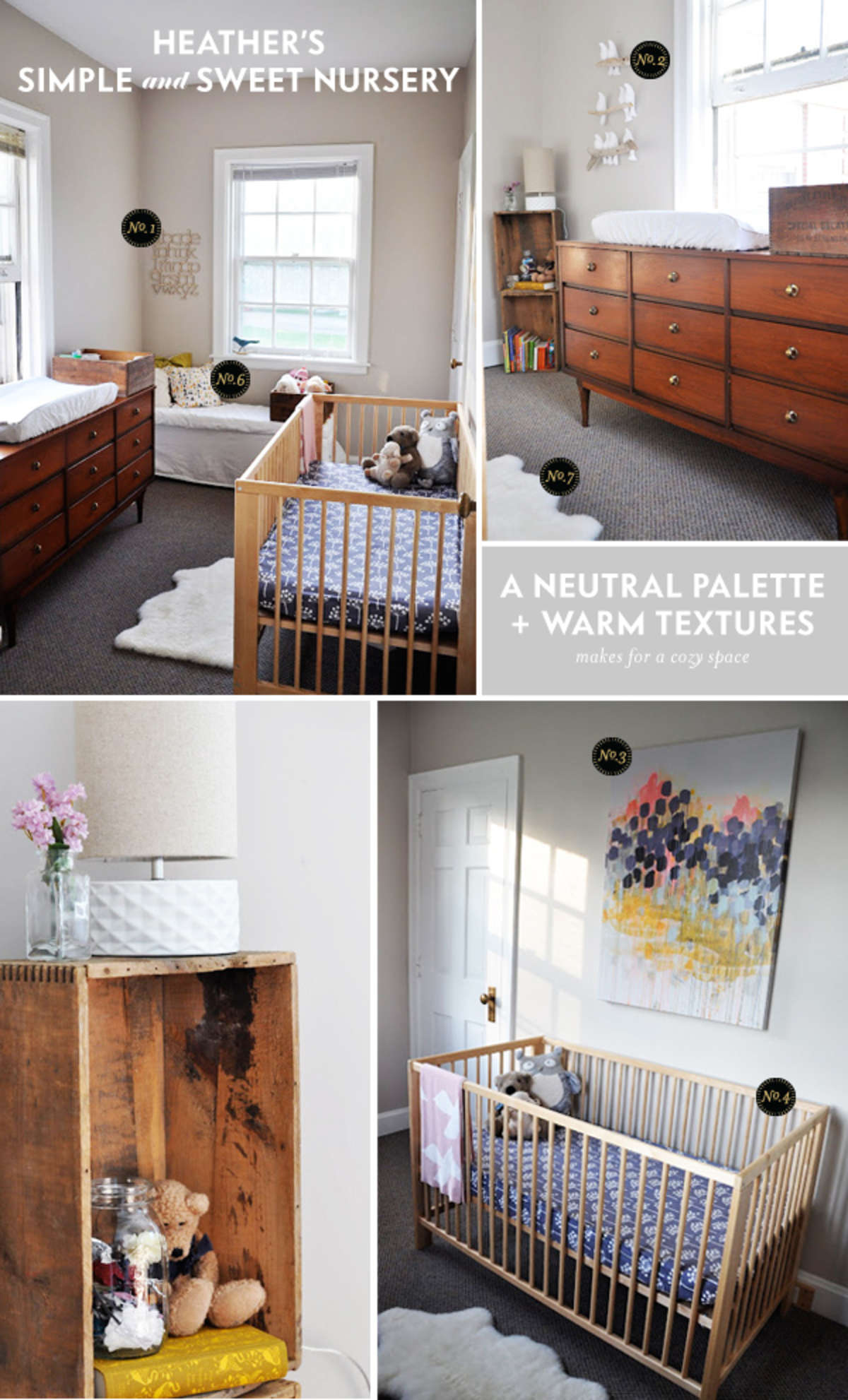 I'm excited to share some real nursery inspiration today, highlighting a few nurseries that have recently been sent to me. (We are working on a better nursery submission process!) All of these are great examples of making really sweet spaces with neutral walls, which I'm sure will be inspiring for many of you. First up is Heather's simple and sweet nursery. I love how she kept it simple, and relied on the simple beauty on the pieces she collected to bring warmth to the room. She did this room on a serious budget, and that lovely dresser is from craigslist! Nicole on Chic & Cheap Nursery also featured Heather's nursery earlier this week if you want to find out more details about this sweet room.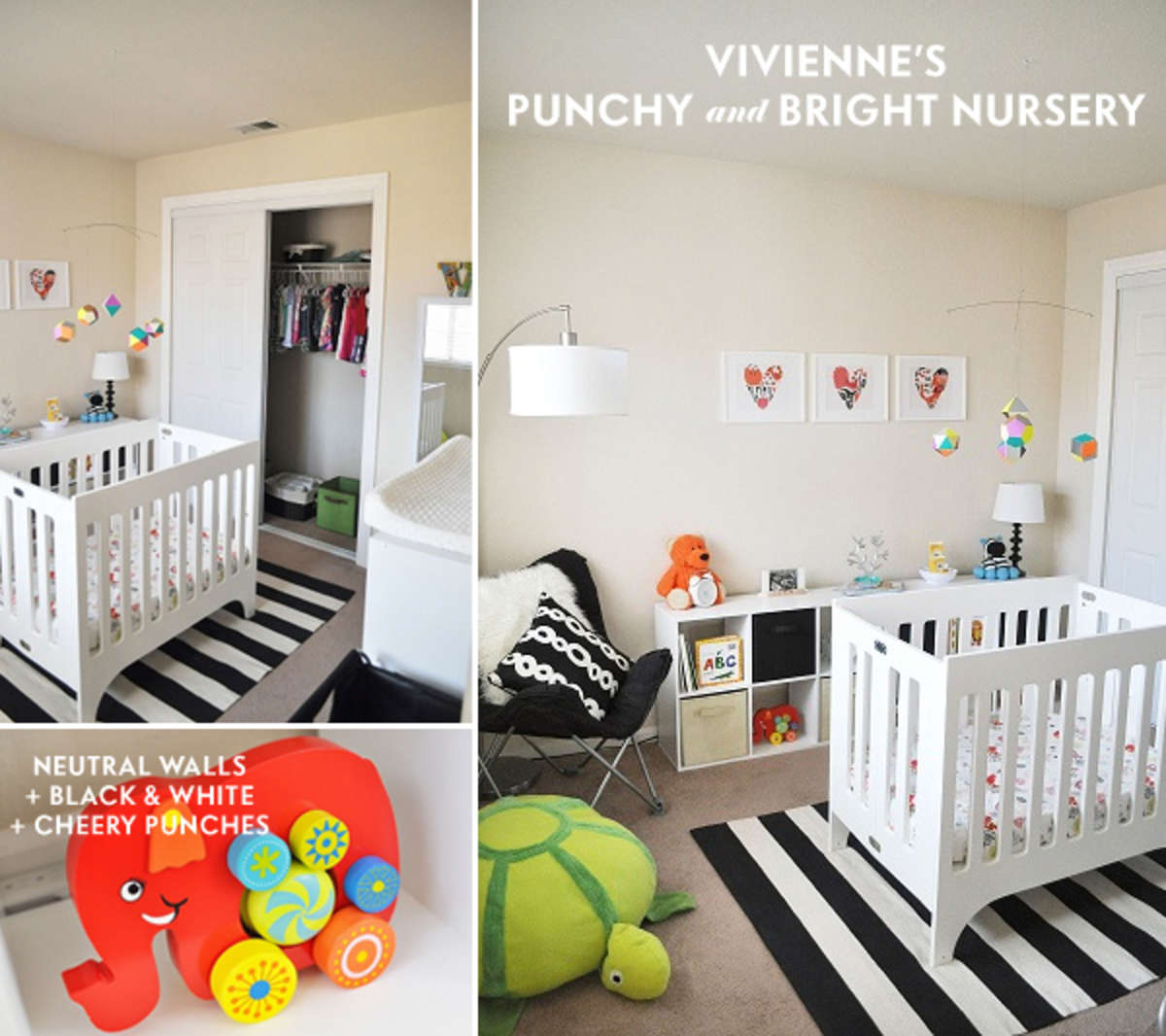 Next up is the nursery sweet Coryann created for baby Vivienne. I love how she kept the palette simple and bright for a clean look and a cheery space. Check out her site here for more pictures of the room and her beautiful family.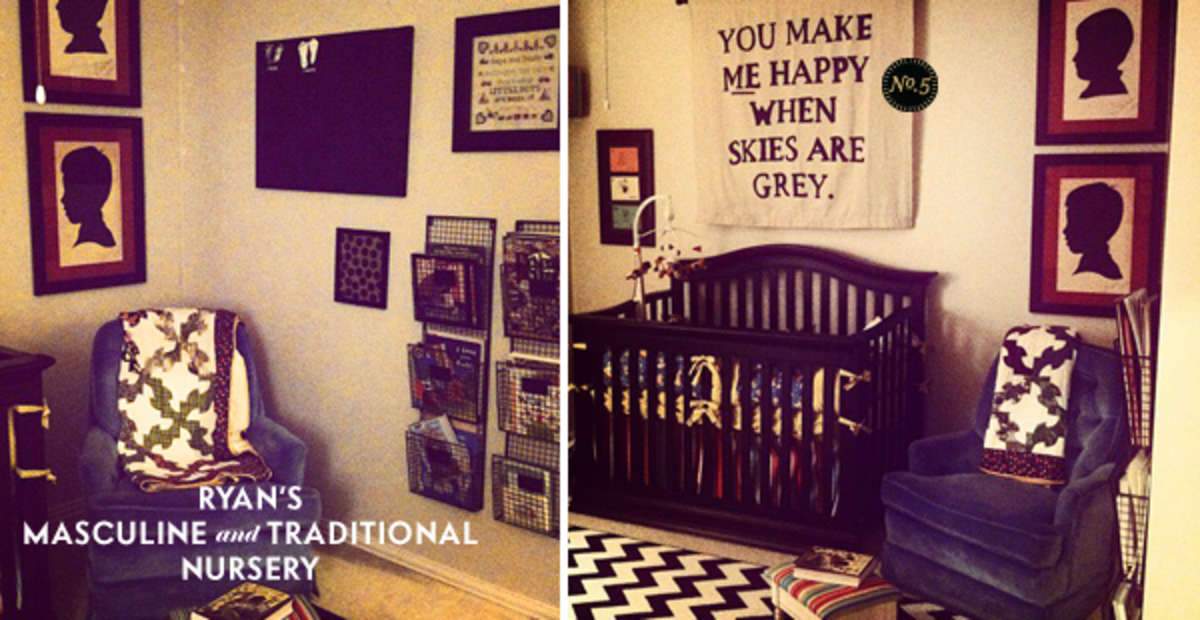 I love some of the details in this masculine room Alyssa created for baby Ryan. I think that banner above the crib is such a great solution for above the crib art that you won't have to worry about since it is so lightweight. She bought that amazing tufted velvet chair at a vintage store, and those metal magazine racks are a great storage solution for books!
Tags: black & white, boy nursery, girl nursery, neutral nursery, real nursery
17 responses to "heather's neutral nursery"