good housekeeping
Tuesday, June 2, 2015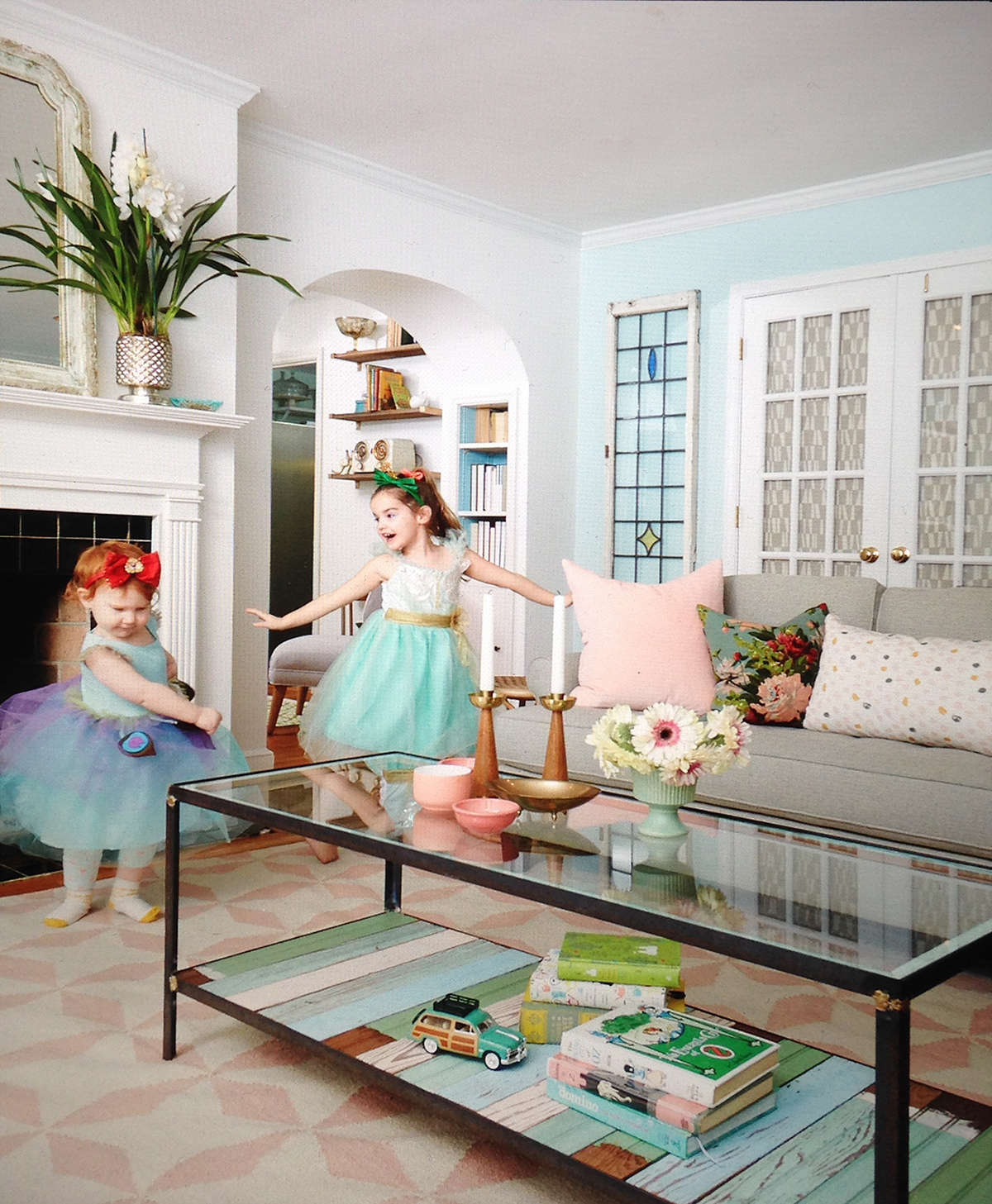 I mentioned this on instagram last week, but our house is in the current (June) issue of Good Housekeeping. They reached out to me last fall, saying they were interested in featuring our house and wanted more pictures. I told Chip about it and he said as politely as he could, "so you mean you would be featured as a good housekeeper?" which really means "that is not your strong point even though I love you." I am neat, yes, but polished and well dusted, no. I laughed and tried to explain that it's more lifestyle than actual cleaning (although there are some good cleaning tips in this issue – maybe I'll take some notes!)
Regardless, they followed up and said they wanted to photograph the house and then wanted more photos so they could take styling notes and make plans. At this point, I was certain they would back out. Taking photos of my whole house at once is a big task, because I can't possible get the whole thing looking nice at one time with a two and four year old about. That just isn't reality (for me). I sent the photos, though, and they stuck with it.
It was really such a fun day. They ended up coming on my birthday for the shoot, and Chip stayed home to help keep the girls contained (our house isn't that big, so it's not like we have an extra wing we can send them to, and it was the one day it snowed this winter!) and it was just a really fun day. I loved watching their team in action. I learned so much, and it was neat to watch a professional stylist (Sarah Richardson, no less!) arrange things in my space how she saw fit. They were just all so kind and gave the girls all the attention in the world, which of course they loved, and they brought cupcakes, so it was just a magical day all around.
If you're interested in seeing more of our home, go check it out! It's more glimpses than a complete entire picture, but maybe you'll see more than I have shown on here. I love our house, but I'll be honest – it's a small bungalow with a lot of flaws, and corners and spaces that aren't quite done – but it's humbling to see it featured in such a light!
Just for fun, here is a snap of Vivi and I from that morning, playing in a rare and very exciting Atlanta snowfall! It was a really good birthday.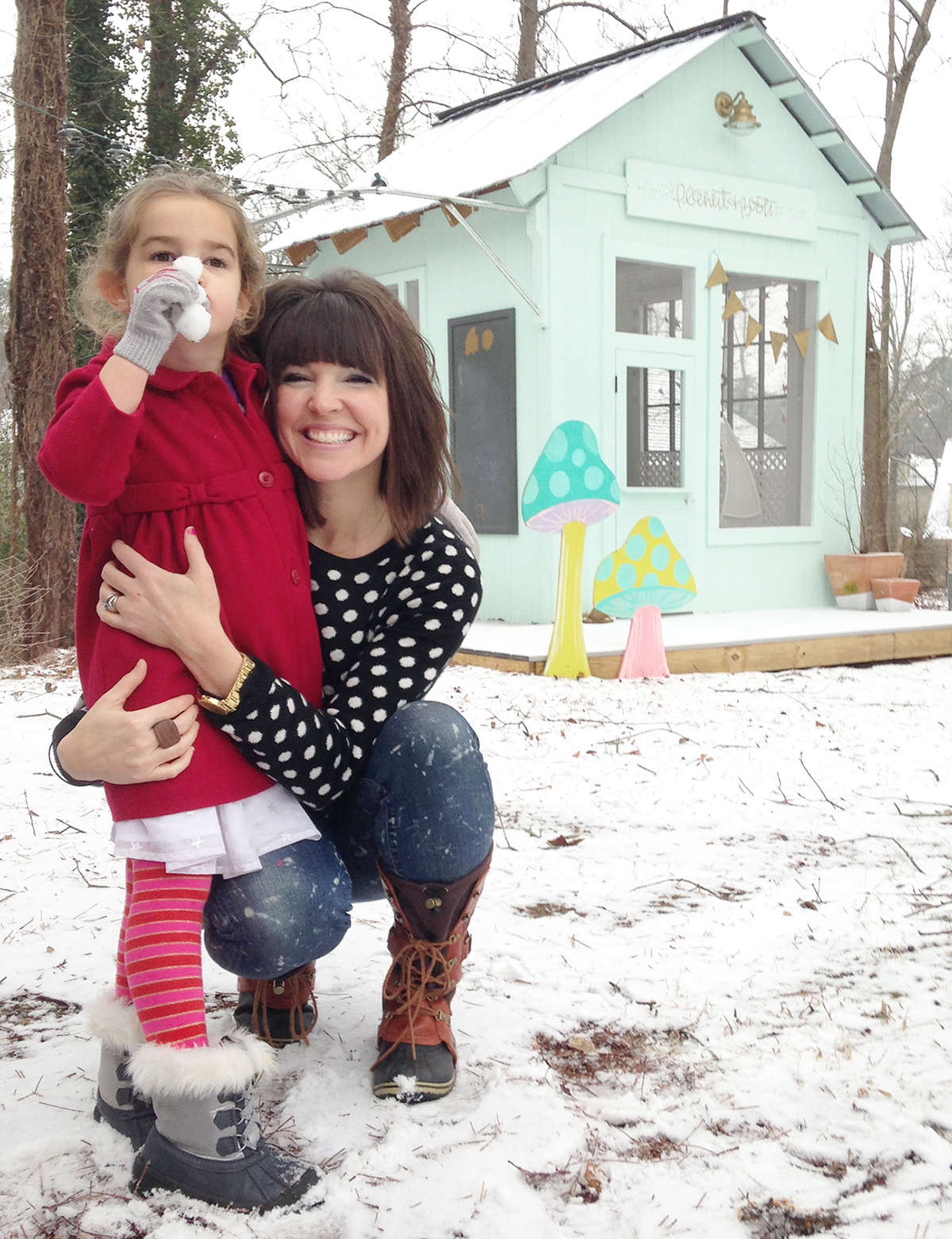 11 responses to "good housekeeping"