henry is turning one!
Wednesday, July 2, 2014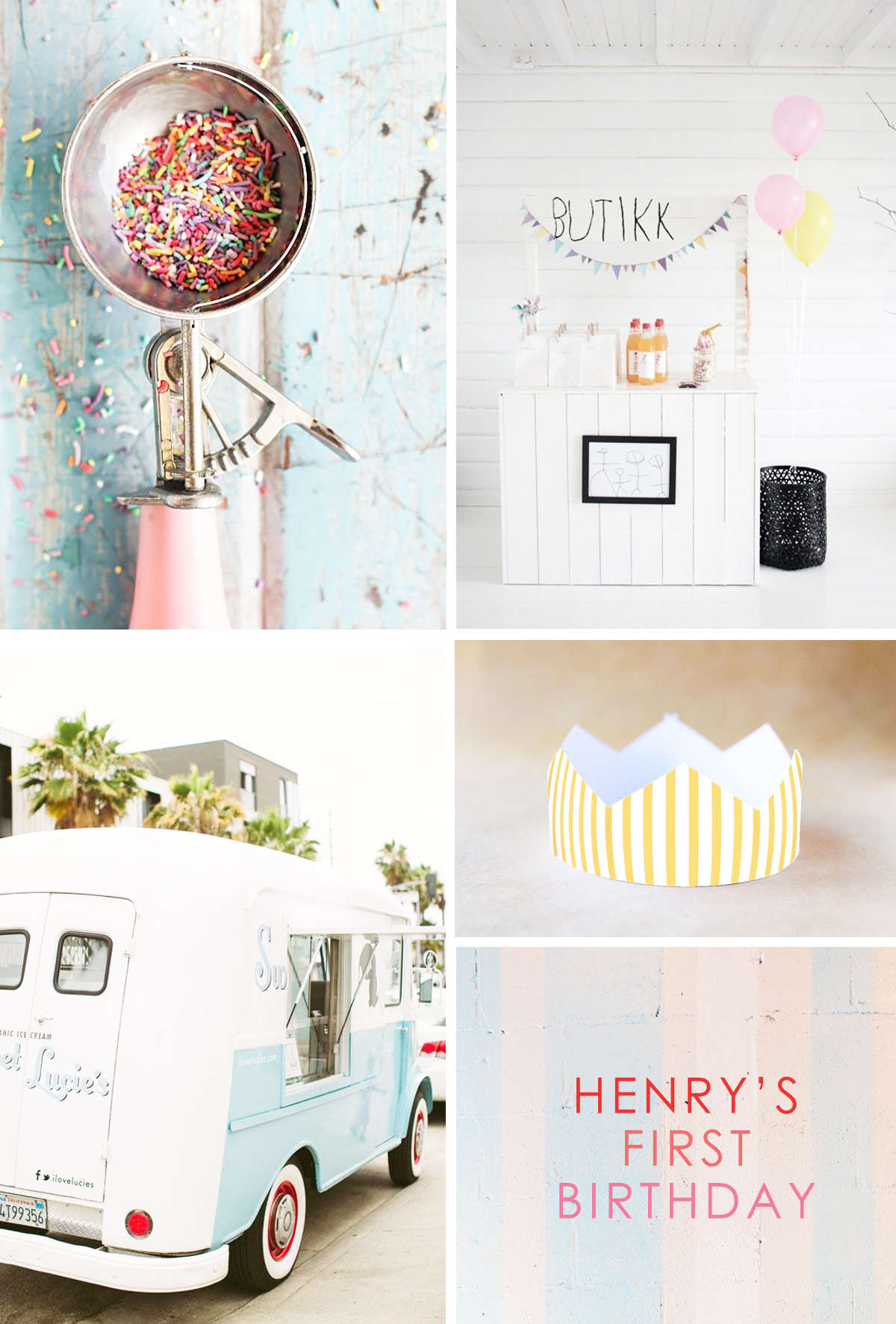 It's hard to believe, but my adorable squishy little nephew Henry will be turning 1 in just a couple of weeks! I'm working with my sister on putting together a sweet little ice cream party for him. Henry's family also just moved into a new house, so it's a celebration of his big day and a way to welcome friends over to their new home! Above is some of the inspiration, and we're using these adorable invites from Minted! Love those stripes.
(Sources, from top left: Ice cream scoop, Adorable drink station, Sweet Lucie's Ice Cream Truck, Minted Crowns)
One response to "henry is turning one!"