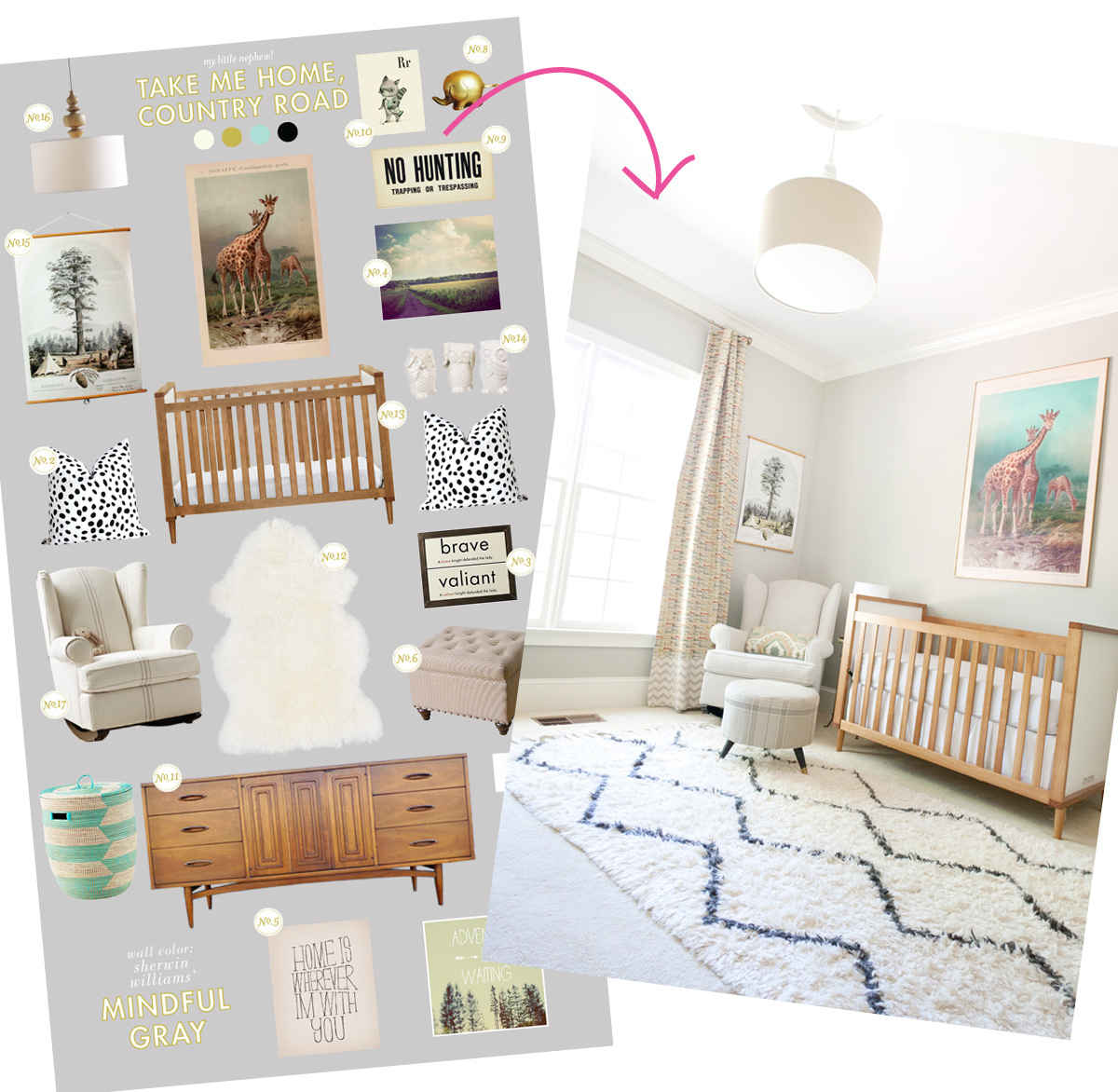 Happy Friday, everyone!  I have some really fun news today!  I'm excited to be partnering with Decorist, a really great design service, to give away a custom Lay Baby Lay nursery design tailored to your budget and taste!
This is something I wish I could do more of, but it's just a challenge with little ones running around, so if you have been interested in a custom inspiration board, here is a chance!
Be sure to check out Decorist - you upload photos and inspiration with some details about your project and budget, and then they will match you with a designer to suit your style who will create a custom look just for you.  Awesome, right?  (And it's absolutely not limited to nurseries – it's great for any room in your house!)
Go here to enter!   I truly can't wait to get to work with one of you to create the perfect space for your little one!
(photos of Henry's nursery inspiration board come to life.)